On our New England road trip we had 2 ½ days in Vermont. We visited many places and here I'll show you everything you can do with this little time in this great state!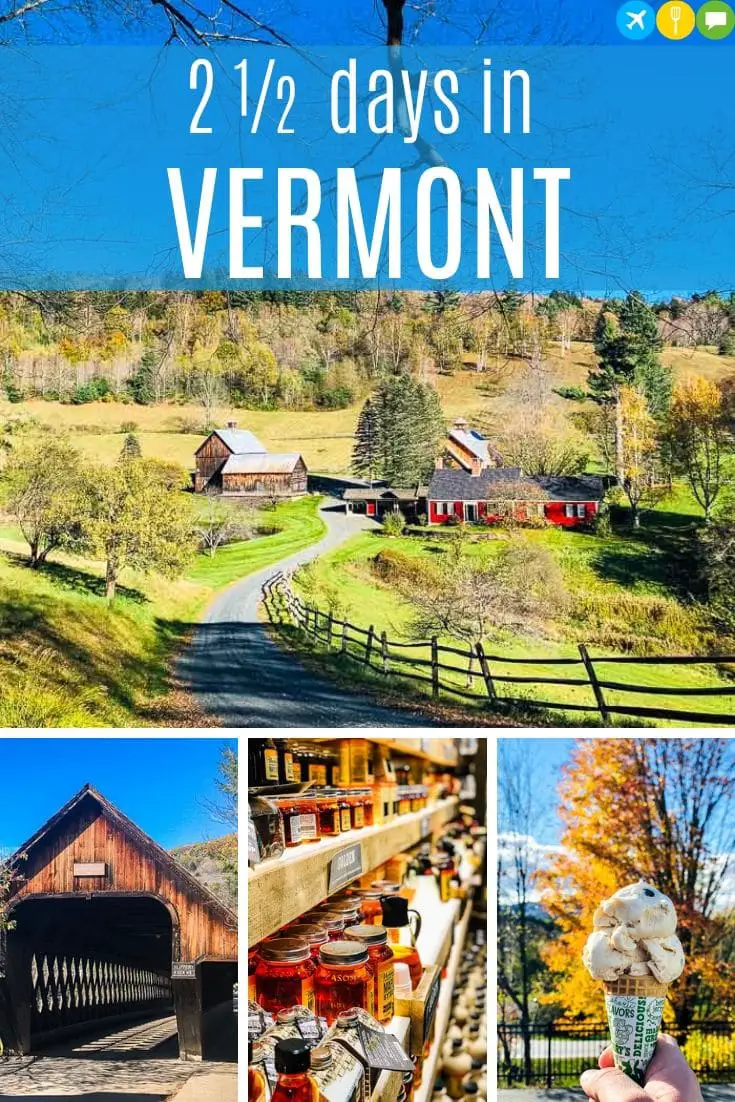 What is the best time to visit Vermont?
It depends on what you want to do and see. If you want to ski and see snow, winter is definitely the time you should visit Vermont. If you want to go camping, swimming you should go to Vermont in summer. But if you want to see the foliage, fall is when you shoulg go!
What is the best time to see foliage in Vermont?
There isn't a "perfect time" to visit Vermont to see peak foliage. Depending on the year color changes begin in the middle of September (sometimes a little earlier) and could go through the end of October.  Foliage also varies by elevation and it progresses from north to south and higher to lower elevations during the course of the season.
What are the best places to visit in Vermont?
It depends on what you want to do and see. We visited places like Grafton, Stowe, Woodstock, Burlington and each has a different appeal.
What can you do in 2 ½ days in Vermont?
It depends on your own rhythm, but in my opinion, you can see and do a lot! Here is our 2 1/2 day itinerary!
2 ½ Days in Vermont
We were coming from Connecticut and western Massachussets so we started south. Our first stop in Vermont was Bennington and we had one place in mind: The Blue Benn Diner. Very good food and a cool atmosphere.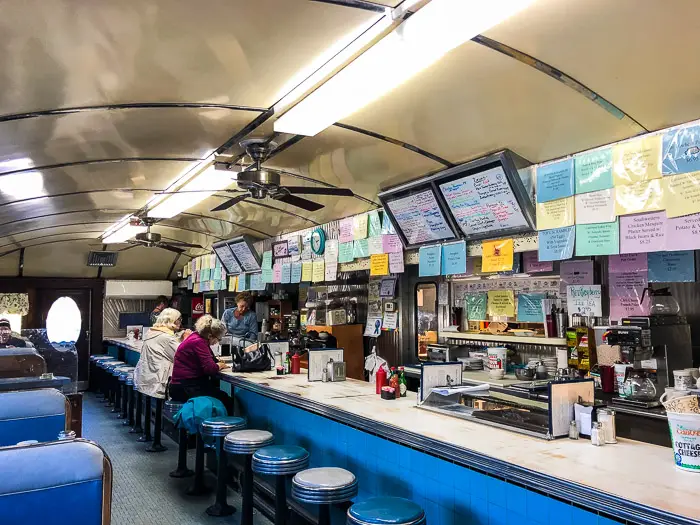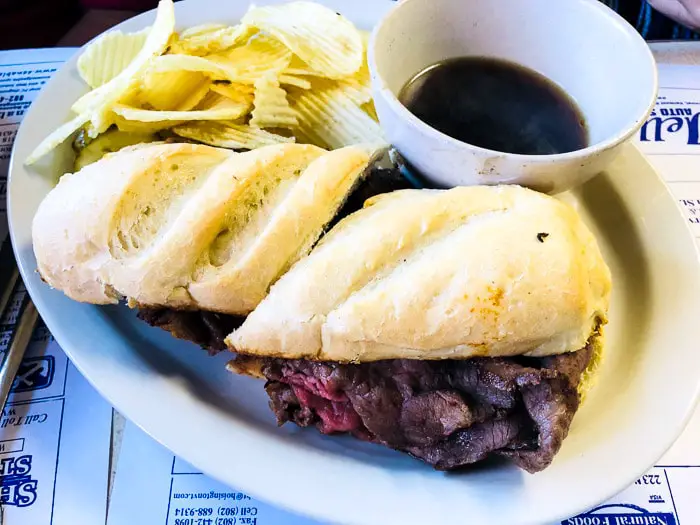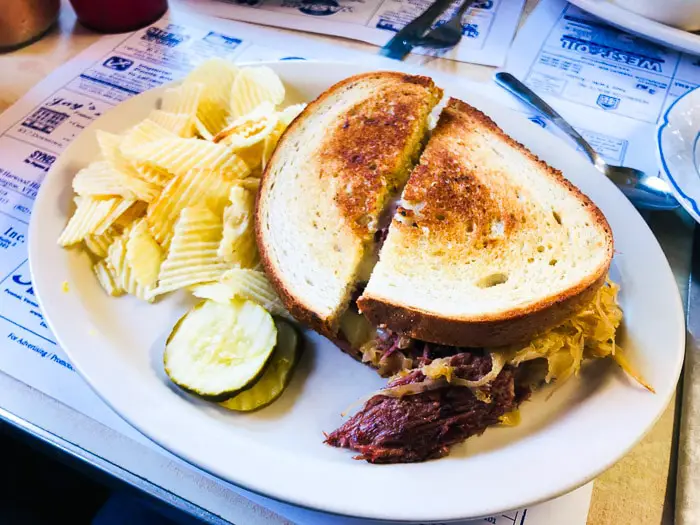 After lunch and just ten minutes from Bennington we saw 3 covered bridges: Silk Road Covered Bridge, Paper Mill Village Bridge and Henry Covered Bridge. And some typical Vermont scenery.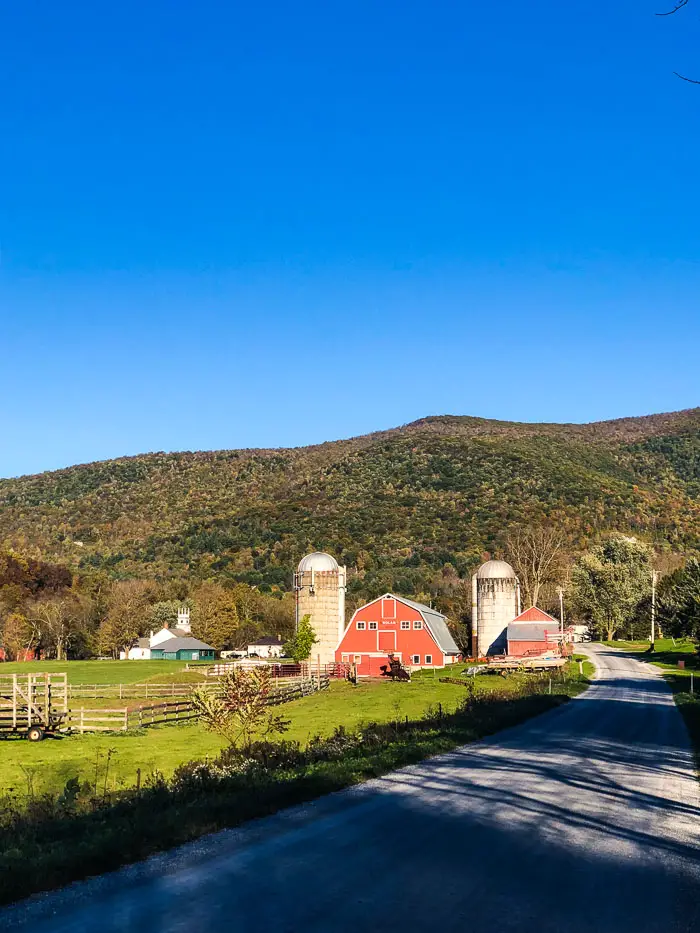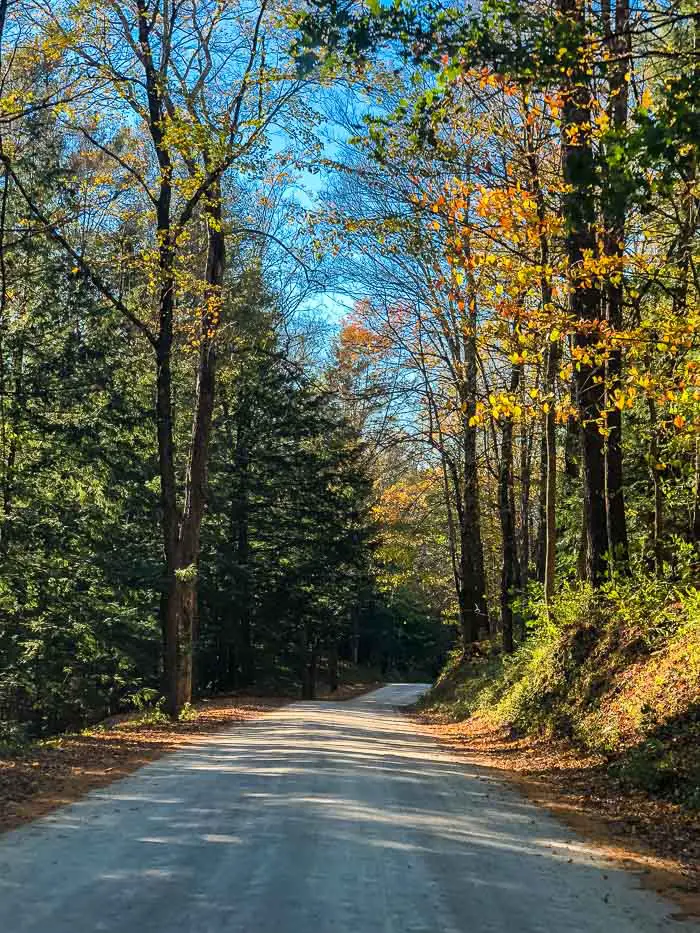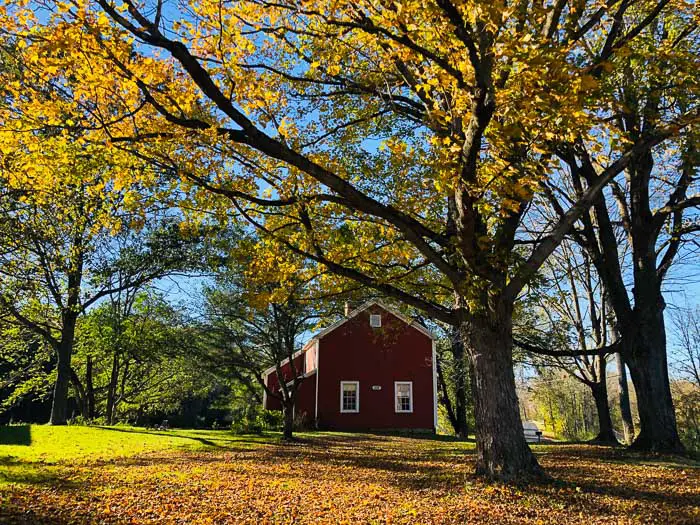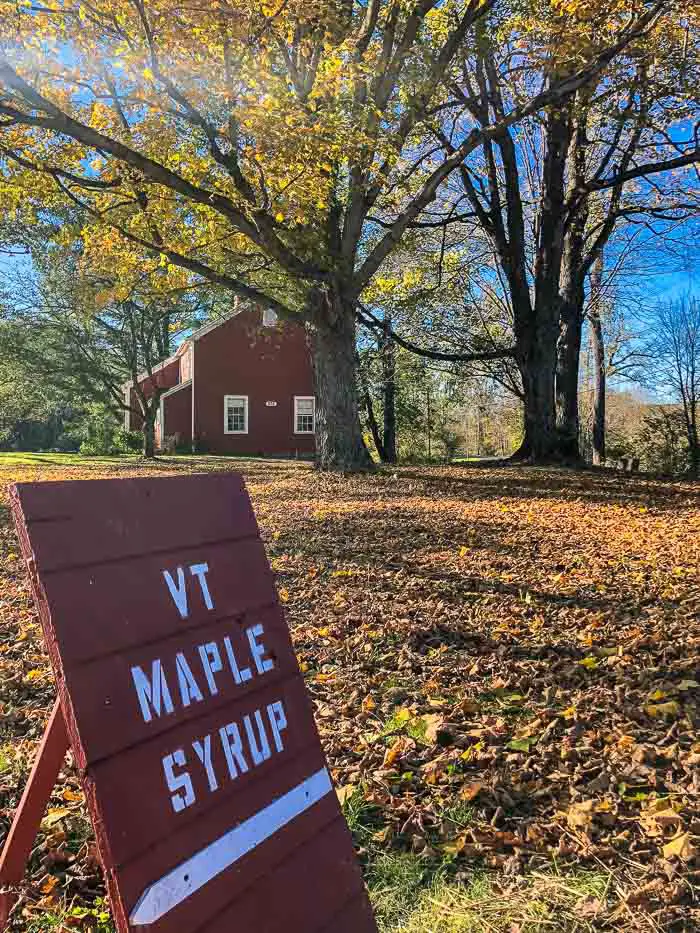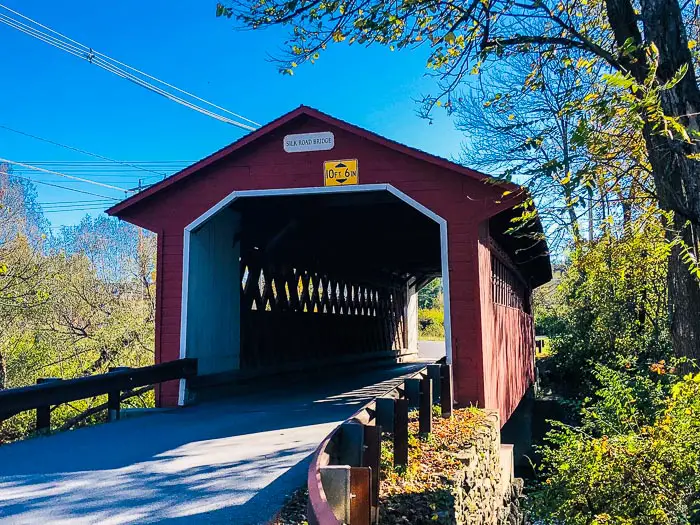 We passed by a few other covered bridges, stopped for some minutes in Manchester and arrived in Peru before sunset.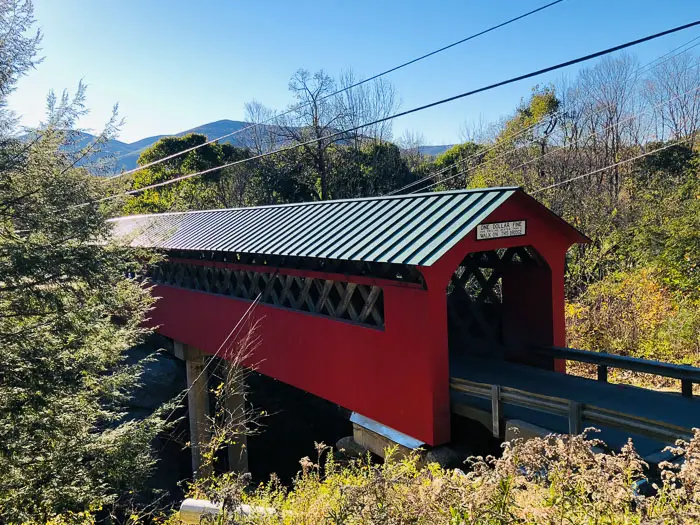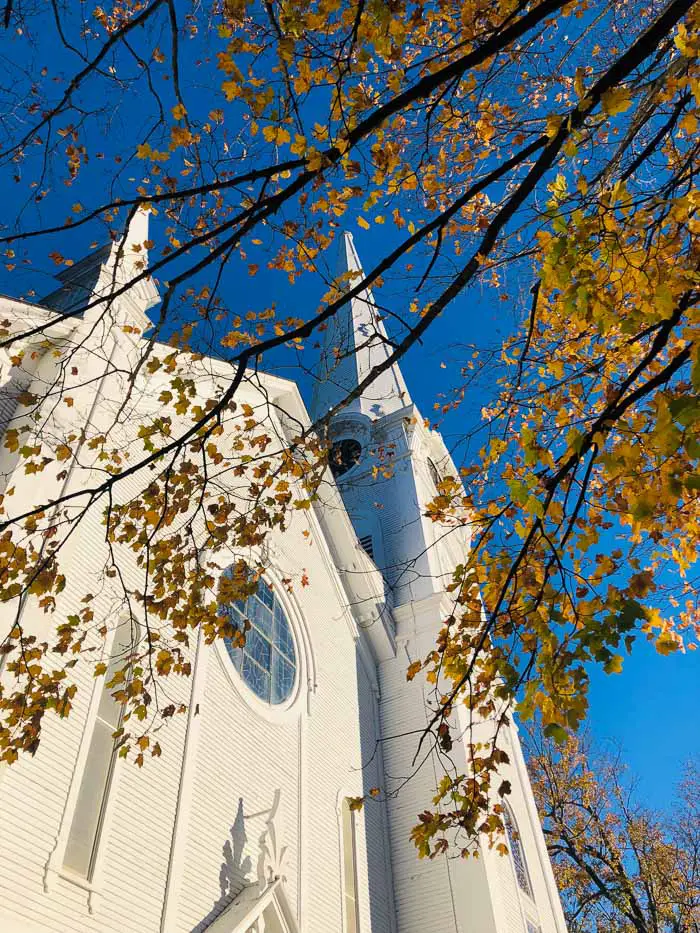 Have you ever seen the movie Baby Boom with Diane Keaton? It was shot in Peru! If you haven't seen it do it before you travel to Vermont! Or watch it again 🙂 I love this film 🙂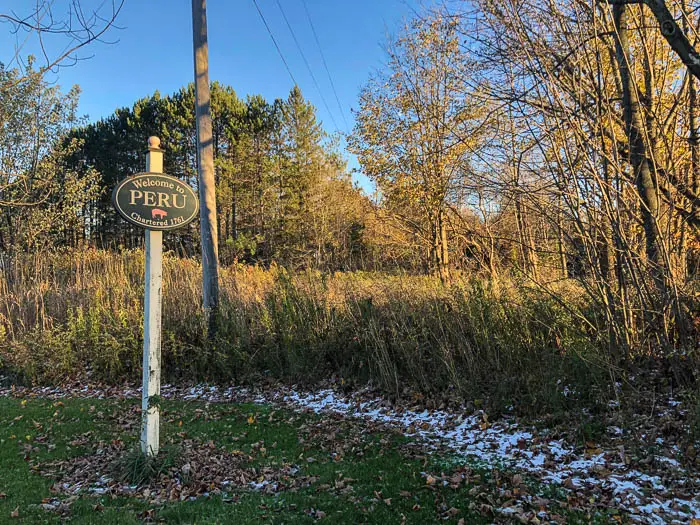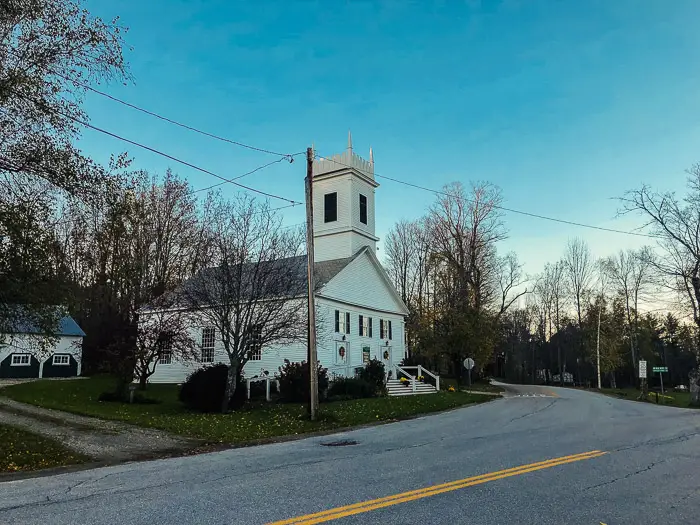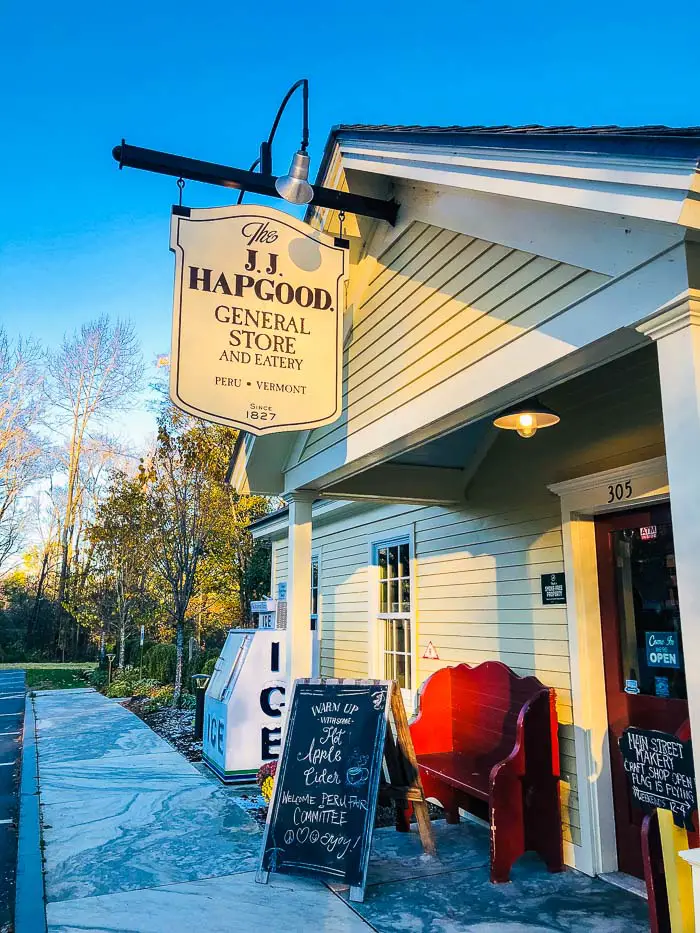 Foliage was letting us down so we had to rearrange our itinerary a liitle.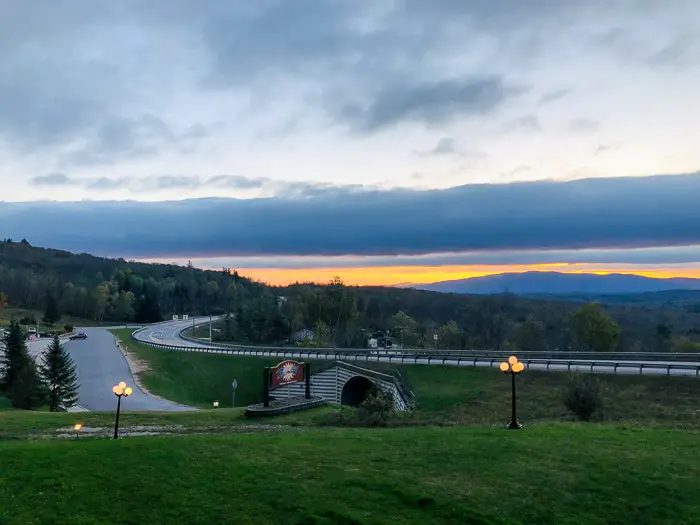 On the next day we left Peru and went to Weston.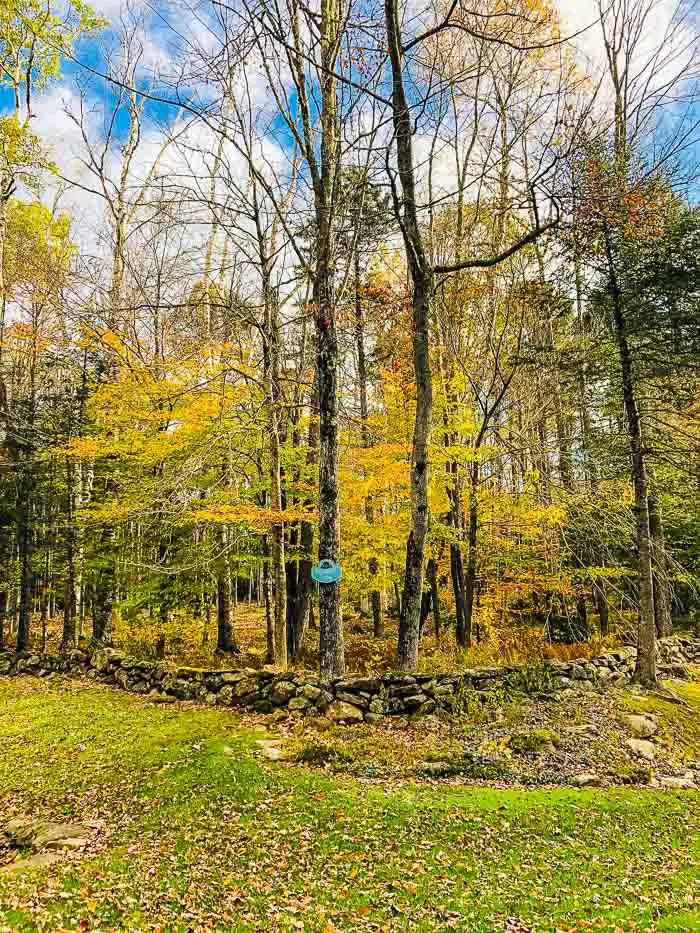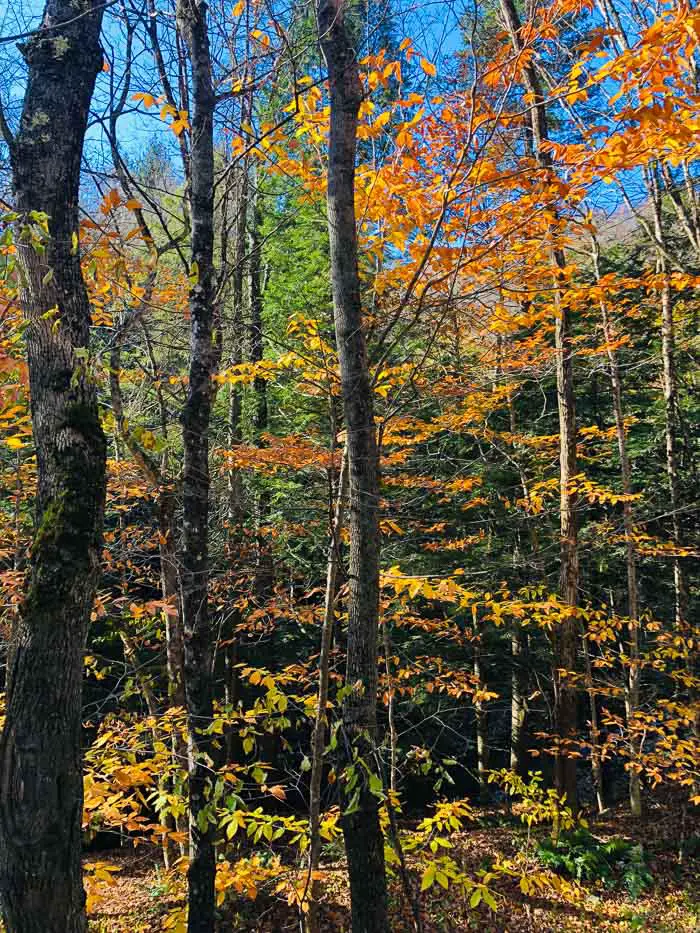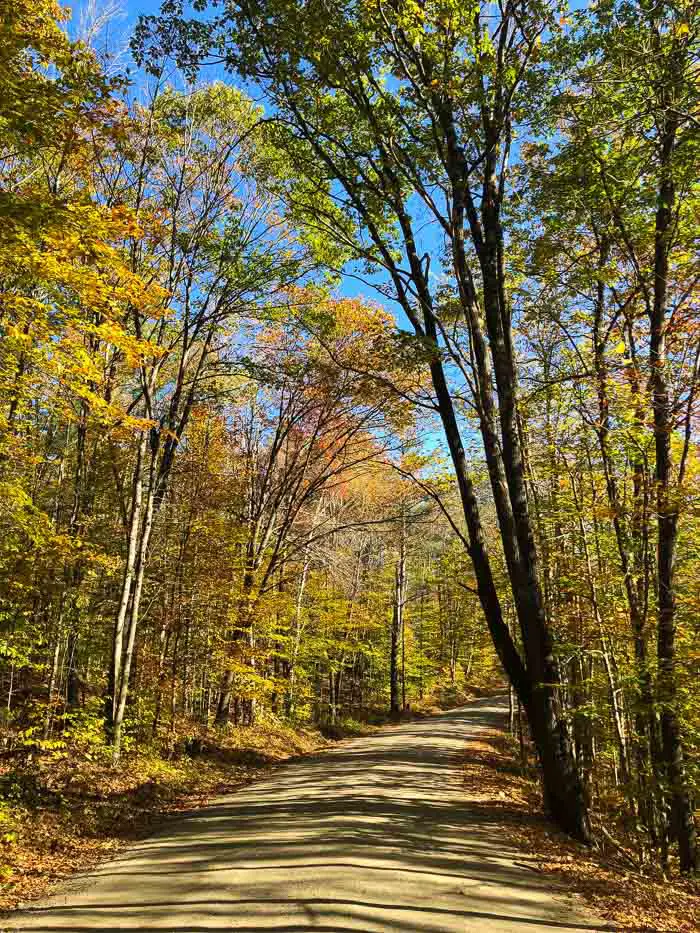 In about 20 minutes we arrived in Weston and our main goal was to visit The Vermont Country Store. What's so special about it? Everything! This country store is lovely and if you go to Vermont you definitely have to go there!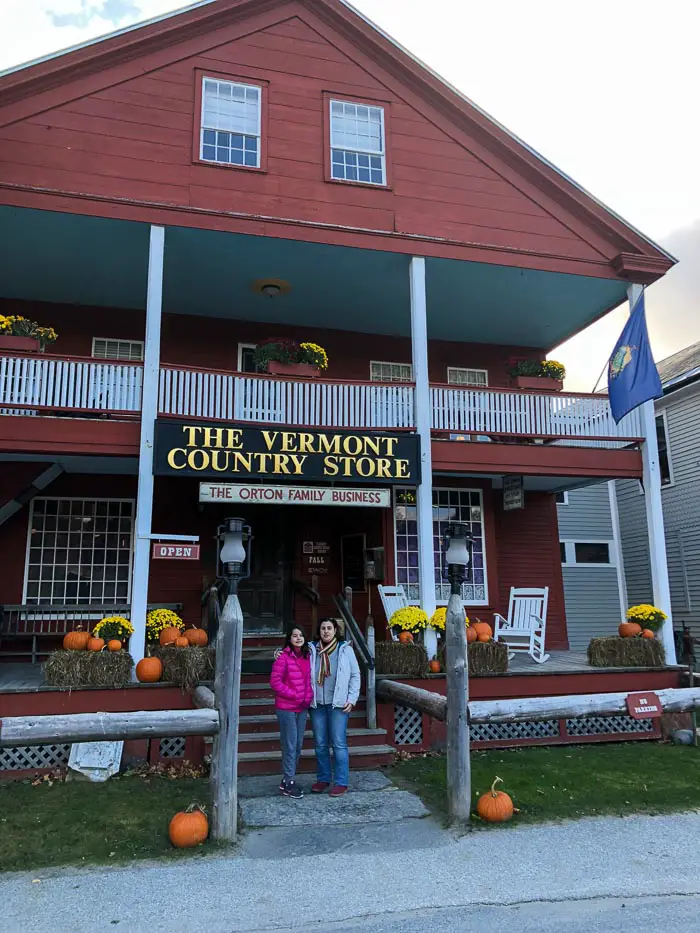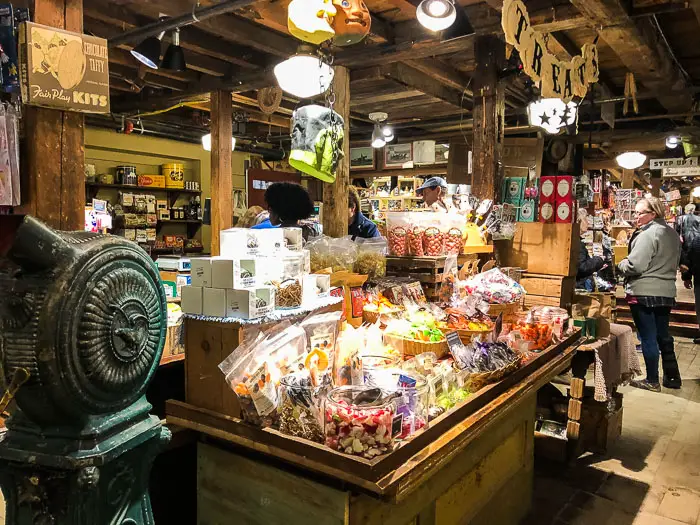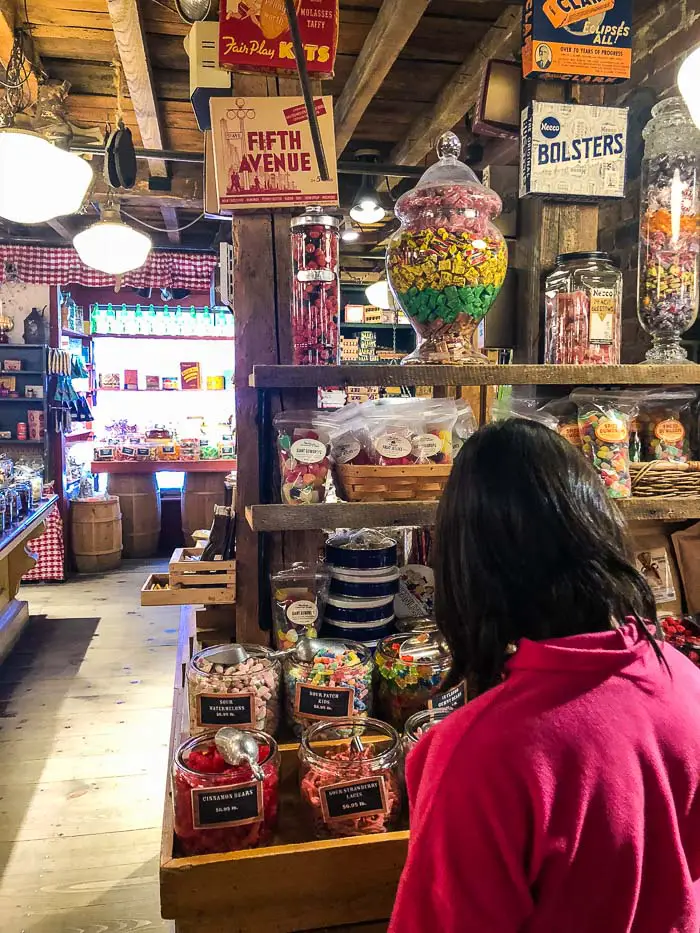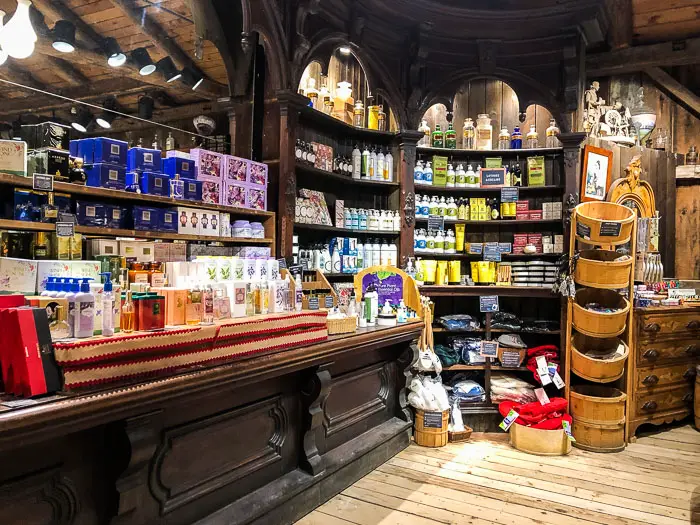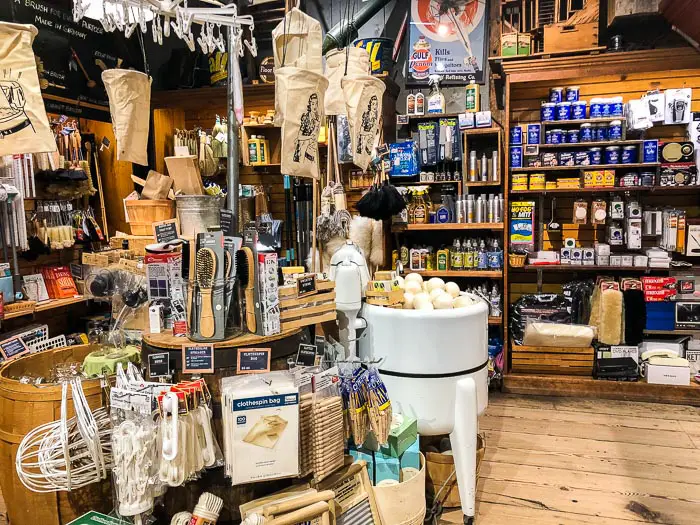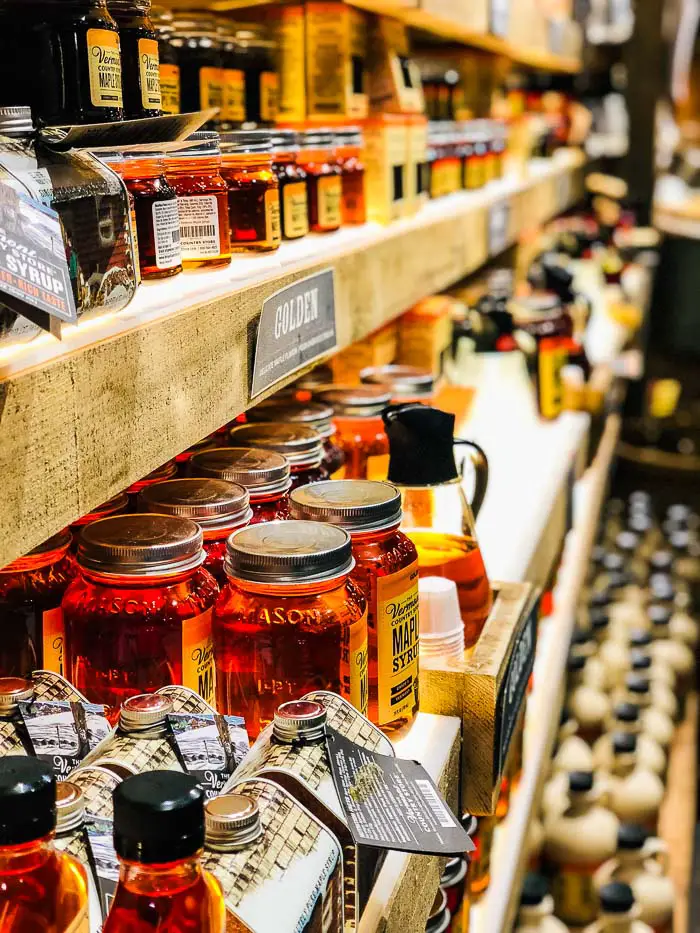 After exploring the store we headed to Grafton, using secondary and unpaved roads. This was a great alternative to see the foliage.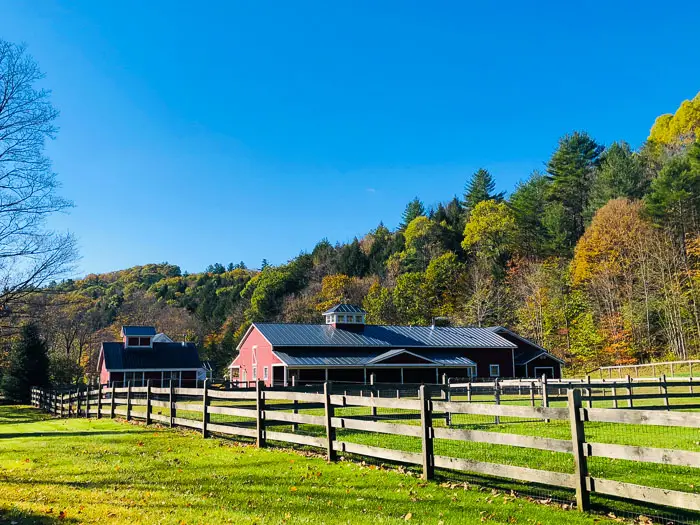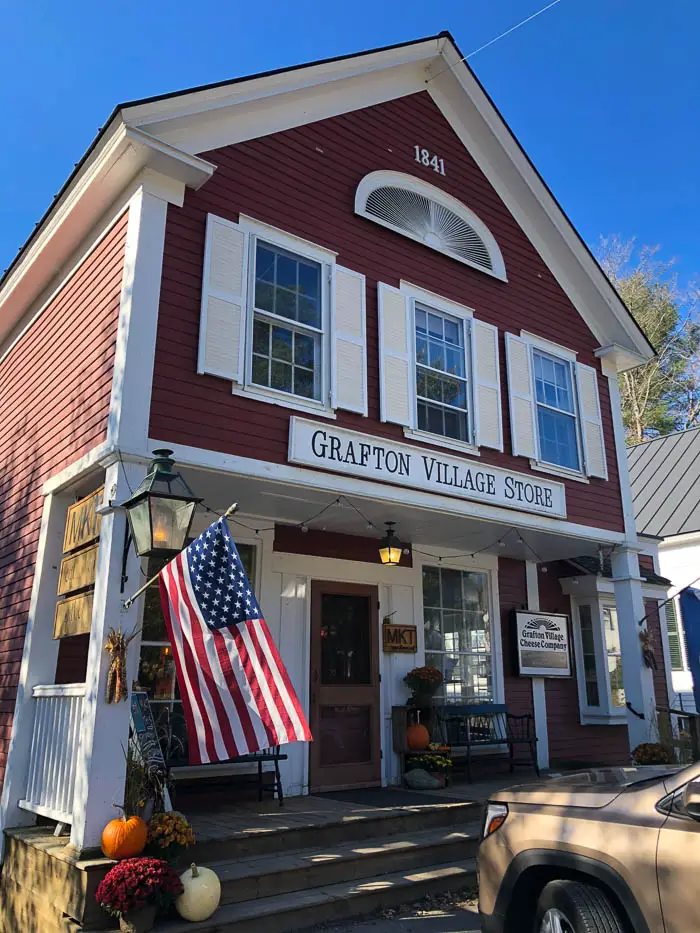 In Grafton we visited the Grafton Village Store to try some cheddar cheese and went back on the road. It was a quick stop but this is a road trip, right? 🙂
We passed by Chester and continued to Woodstock, and on the way we stopped by the Jenne Farm Viewpoint, in Reading.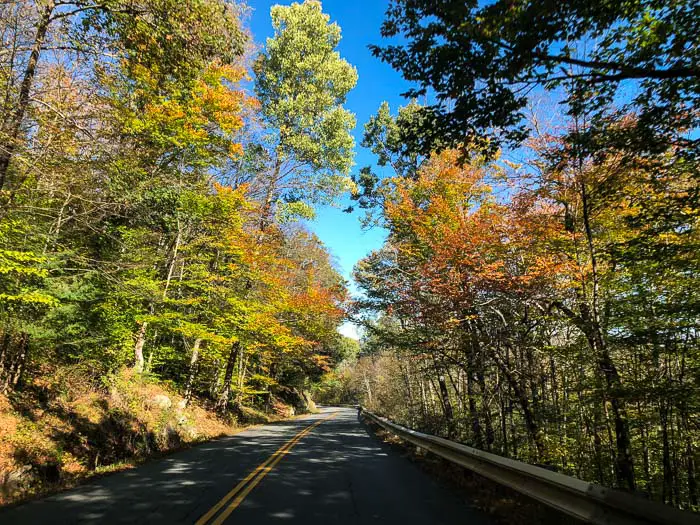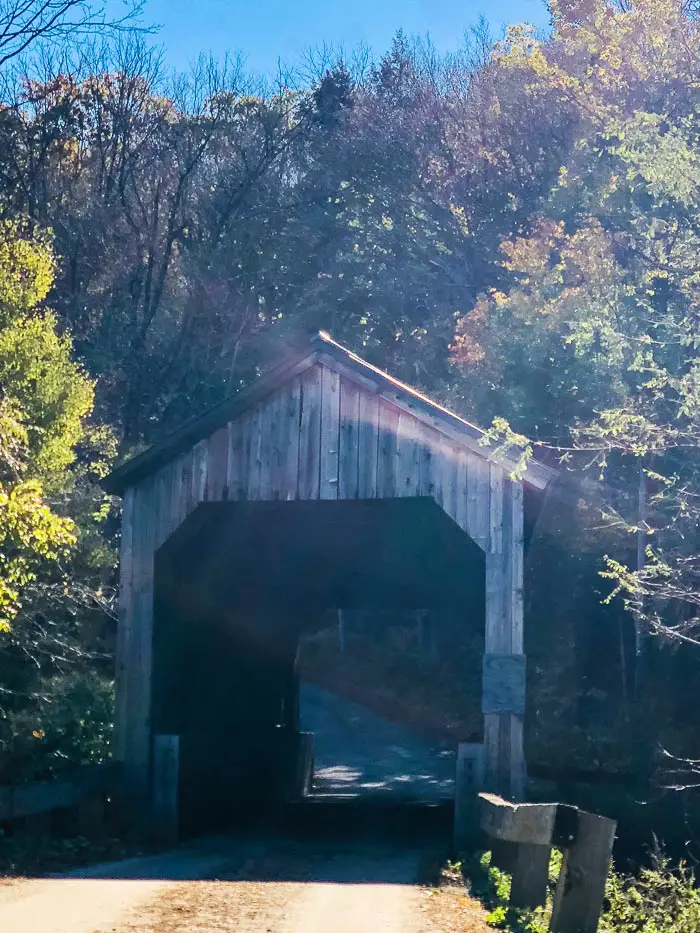 Jenne farm is a private farm but it has one othe most famous and typical views in Vermont. It was a pitty that we were there past peak because the pictures we saw from there were simply amazing. But anyway, it was fun!
In Woodstock we parked the car and went exploring. This town is so cute, with a covered bridge, a gazebo, shops and cafés. It was lunch time and we enjoyed the beautiful day and had a picnic.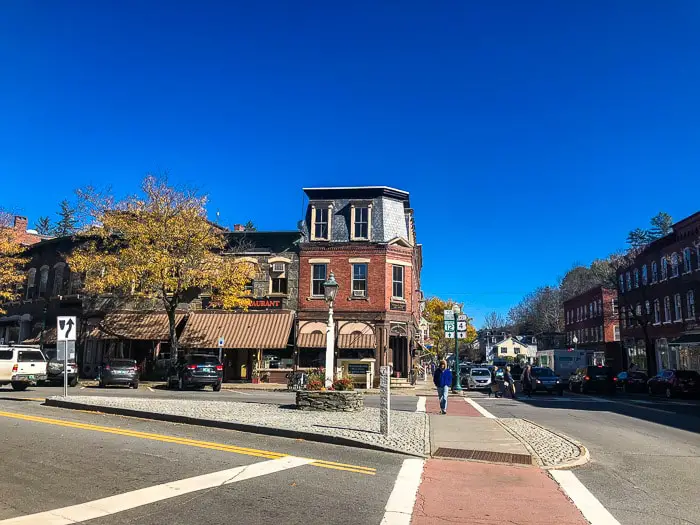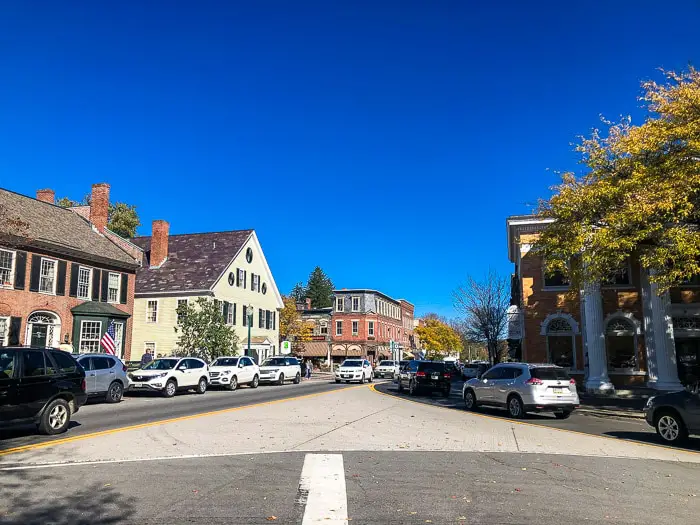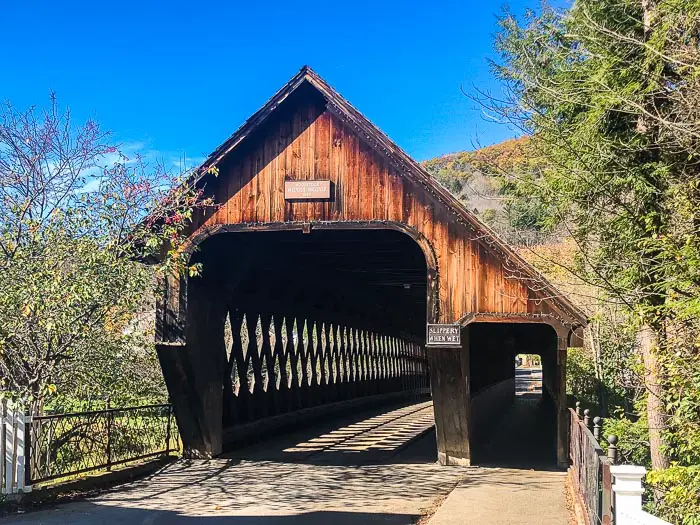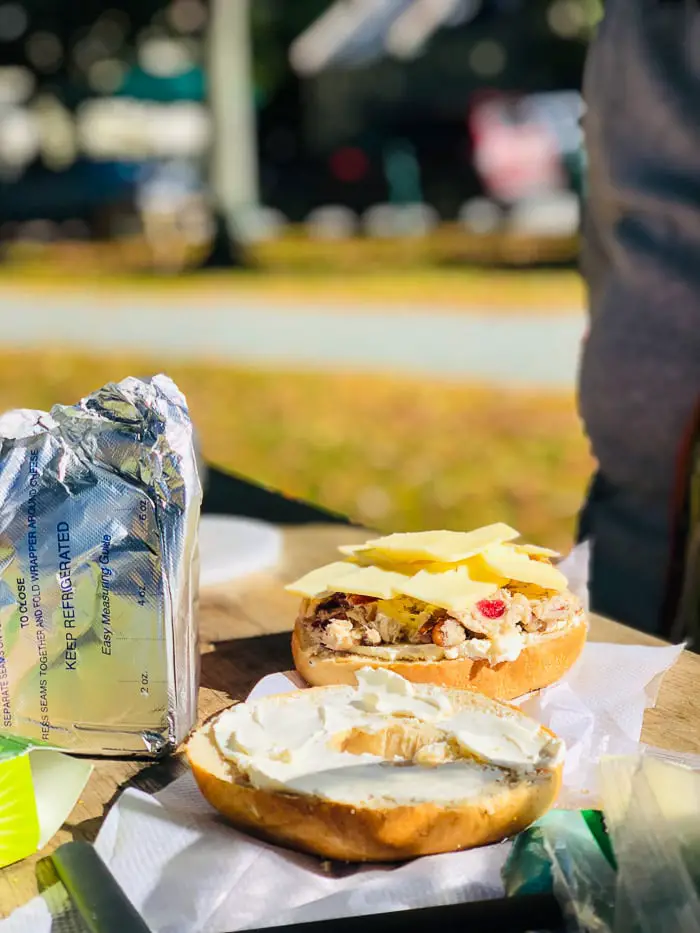 After lunch we passed by Taftsville – and its covered bridge – and headed to Sugarbush, a cheese and maple farm.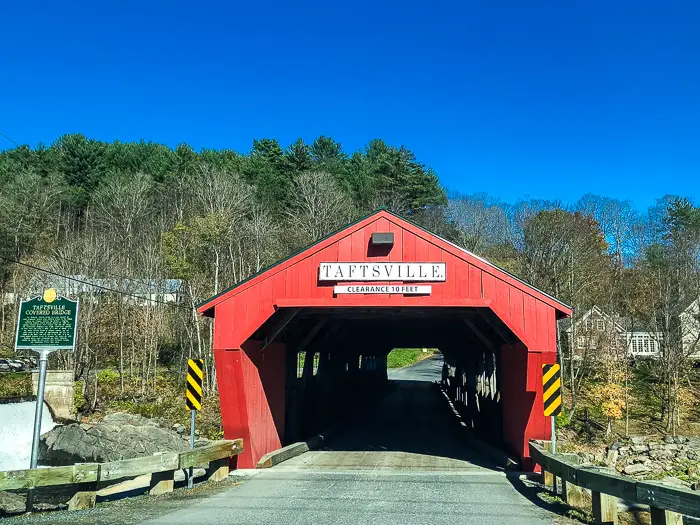 We sampled delicious maple syrup and some great cheese.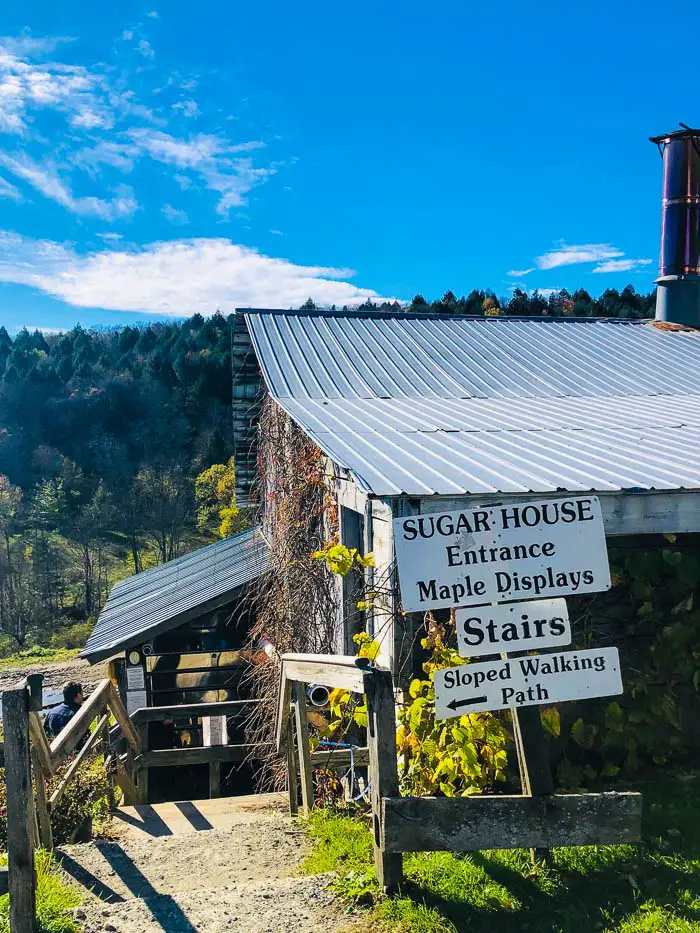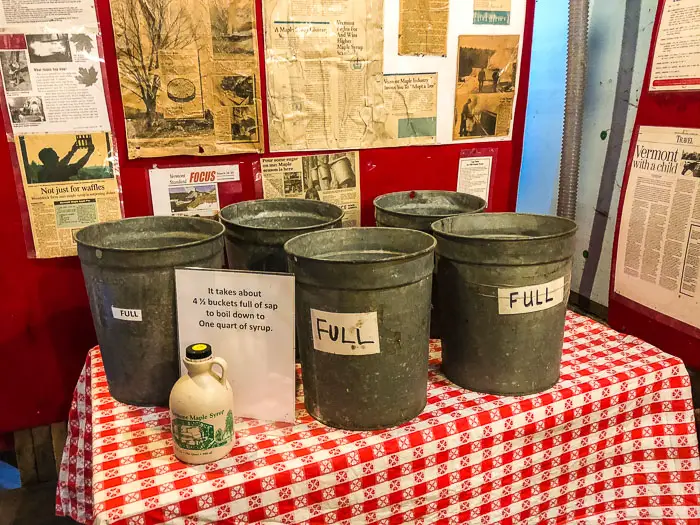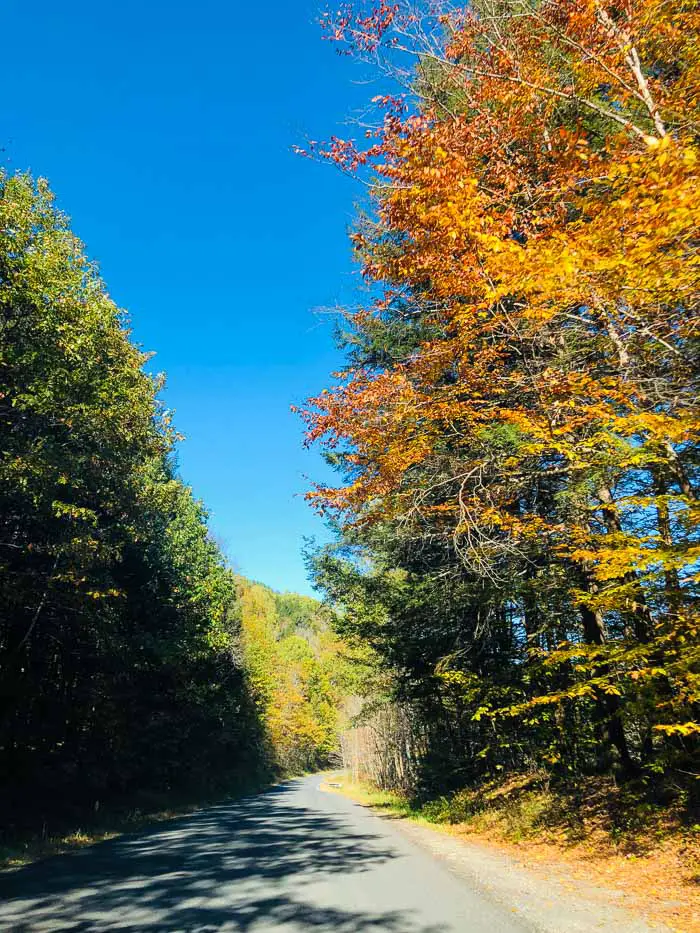 From there we went to another typical Vermont scenery at Sleepy Hollow Farm. This is also a private farm, but don't worry because the best view is from the outside.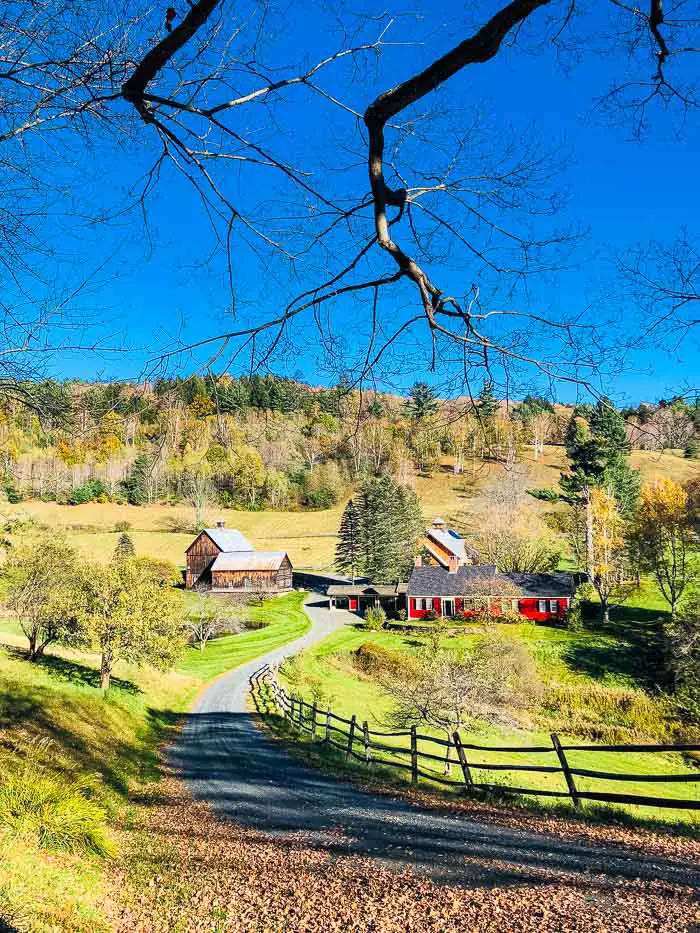 We continued on unpaved roads and passed by Barnard (to visit a country store), Granville (to see some falls), Warren (for another country store and a covered bridge), and Waitsfield to visit a covered bridge we had checked many times while at home - it has a live cam!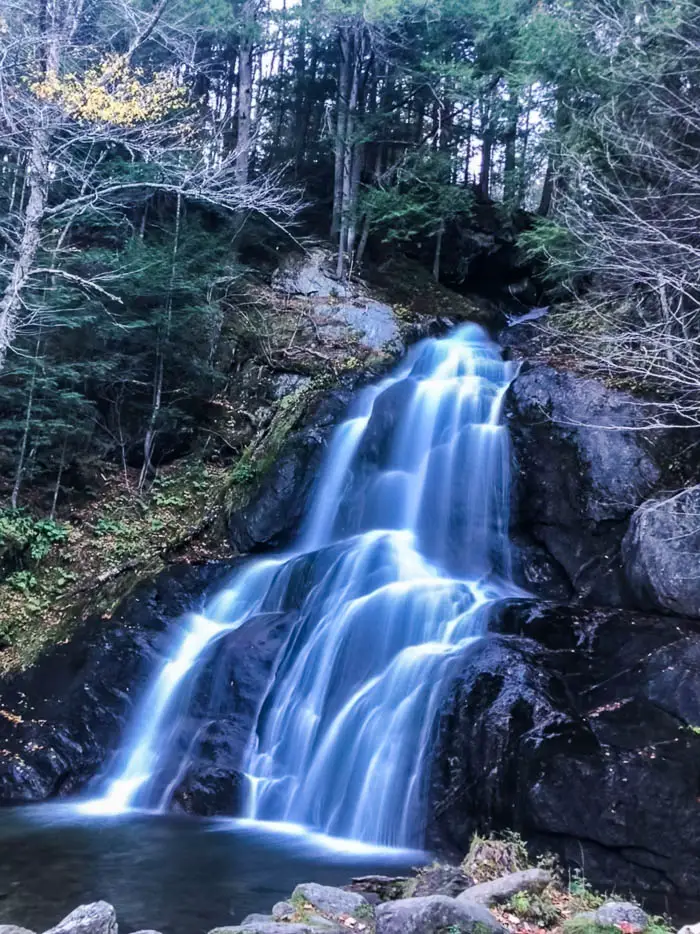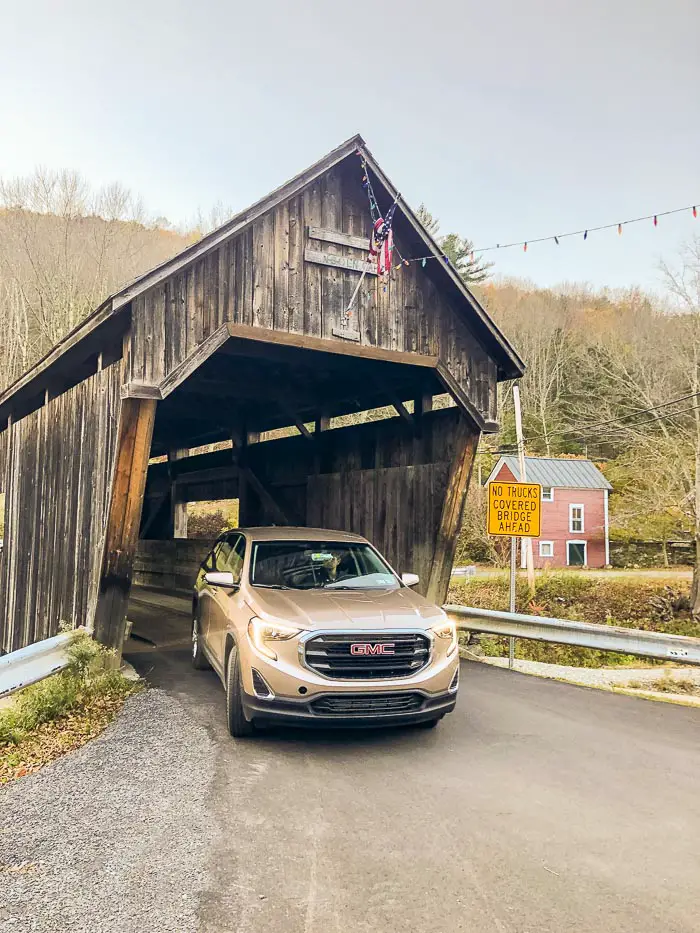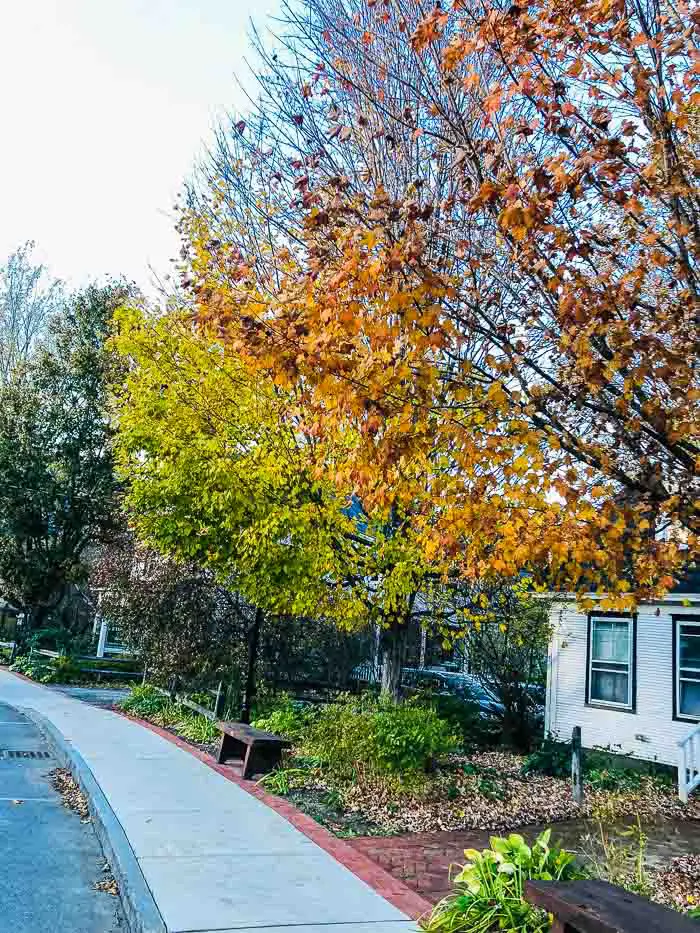 We arrived in Montpelier, Vermont's capital, just before it got dark.
On the next day our first destination was Waterbury to visit Ben & Jerry's factory and ice cream shop.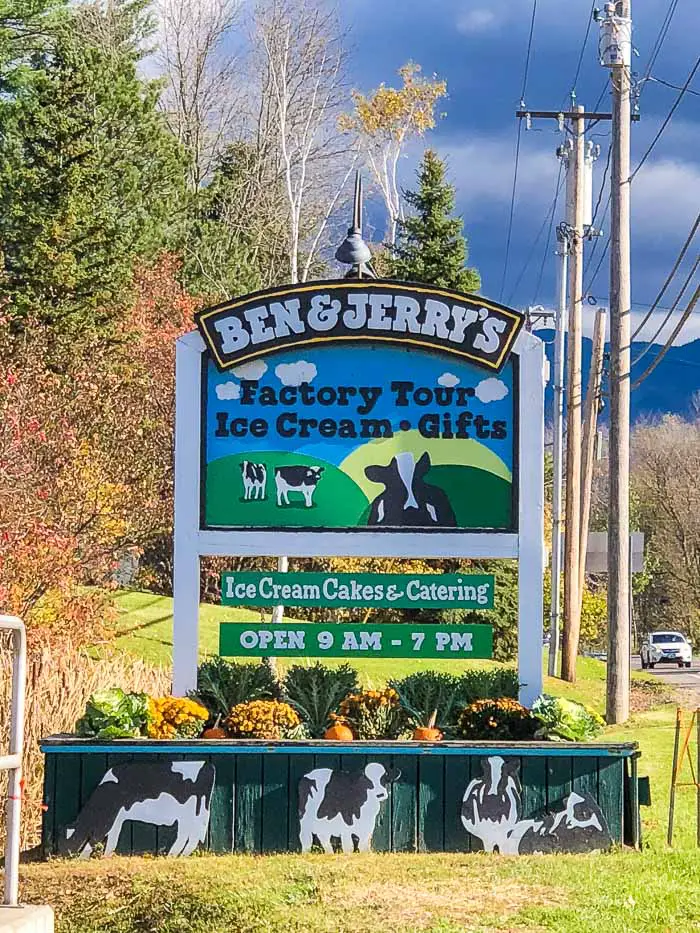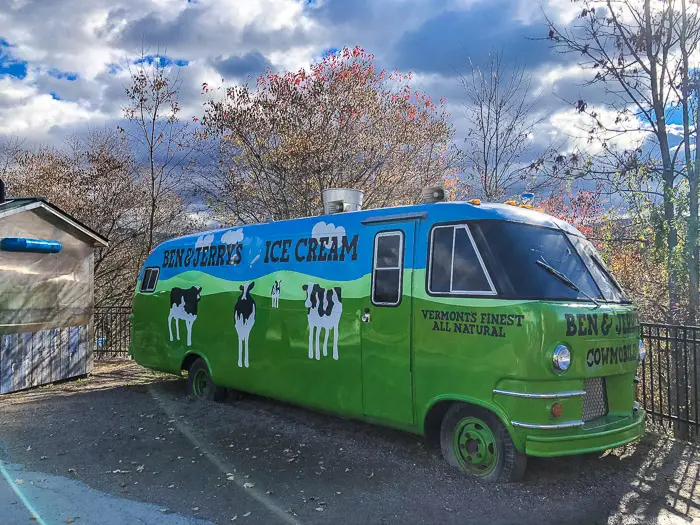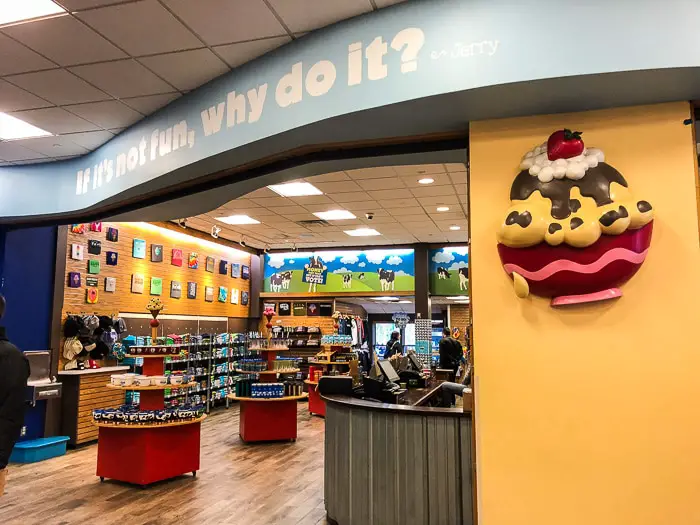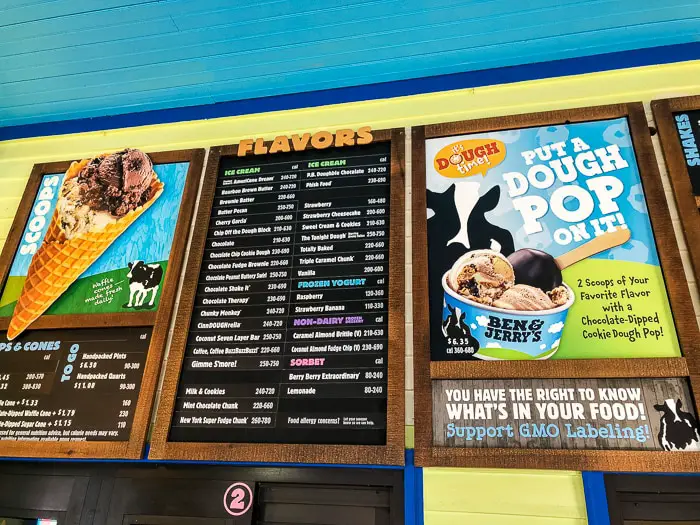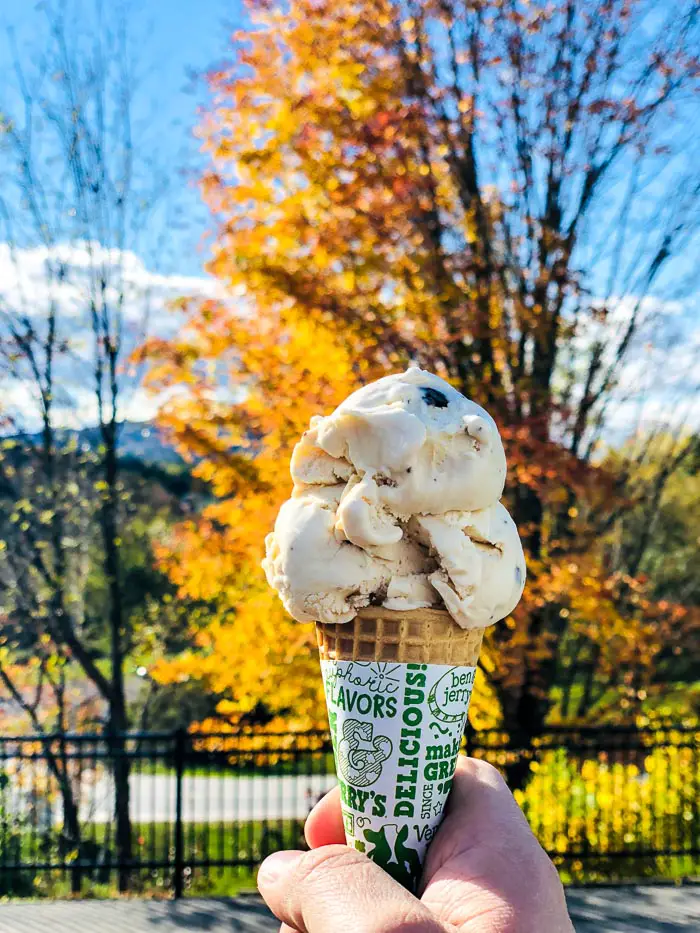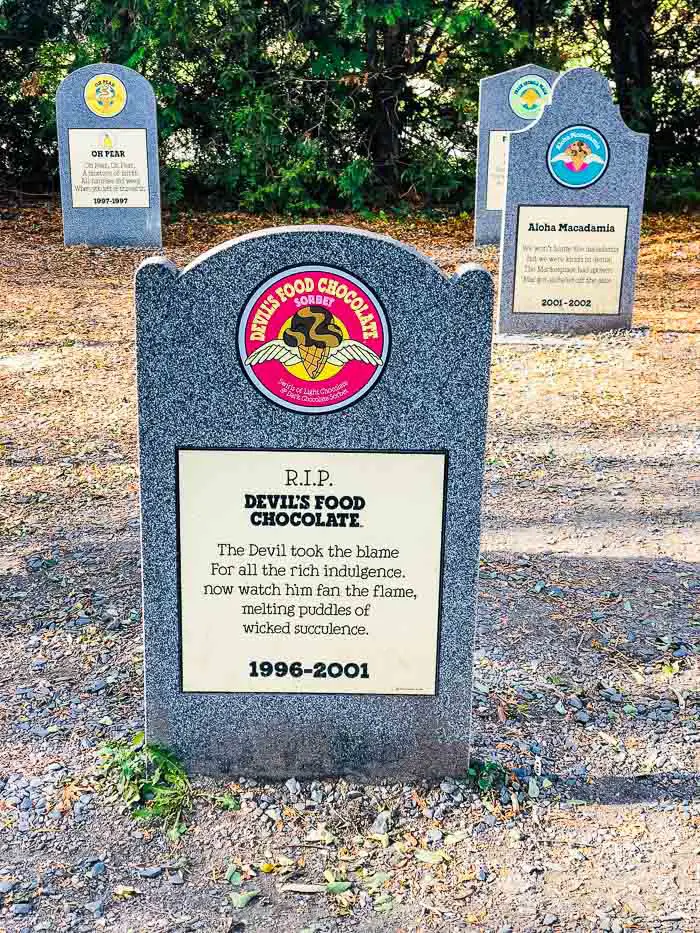 After that we headed to Cabot Farmers' Store to try some great cheese, specially cheddar cheese.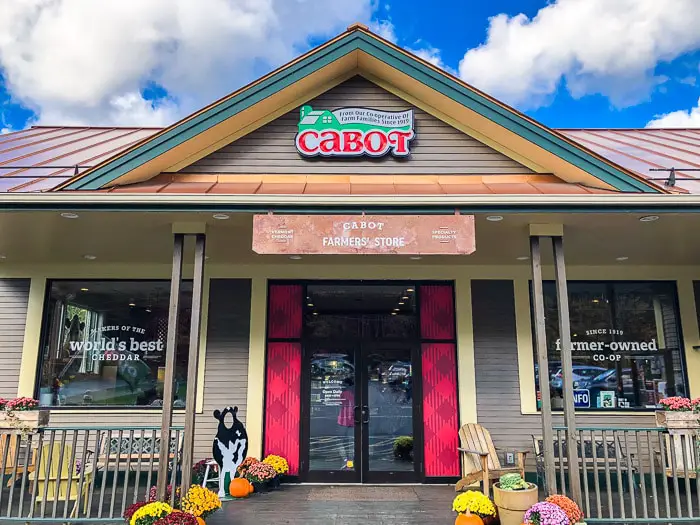 Next stop was Cold Hollow Cider Mill. We had some apple cider, apple cider donuts and bought some treats to take home.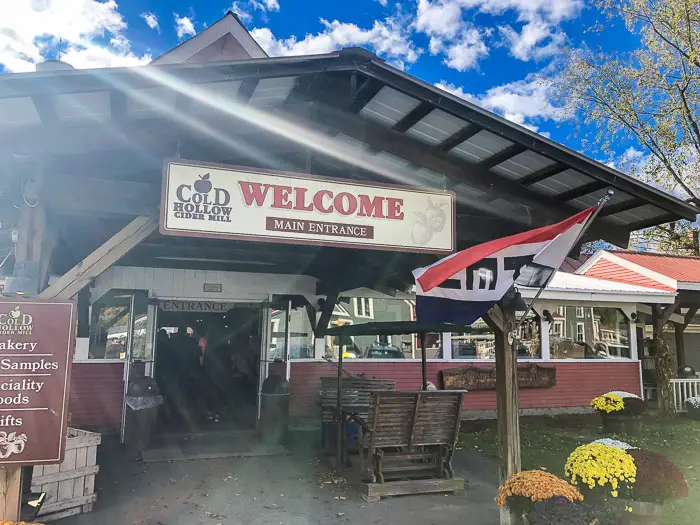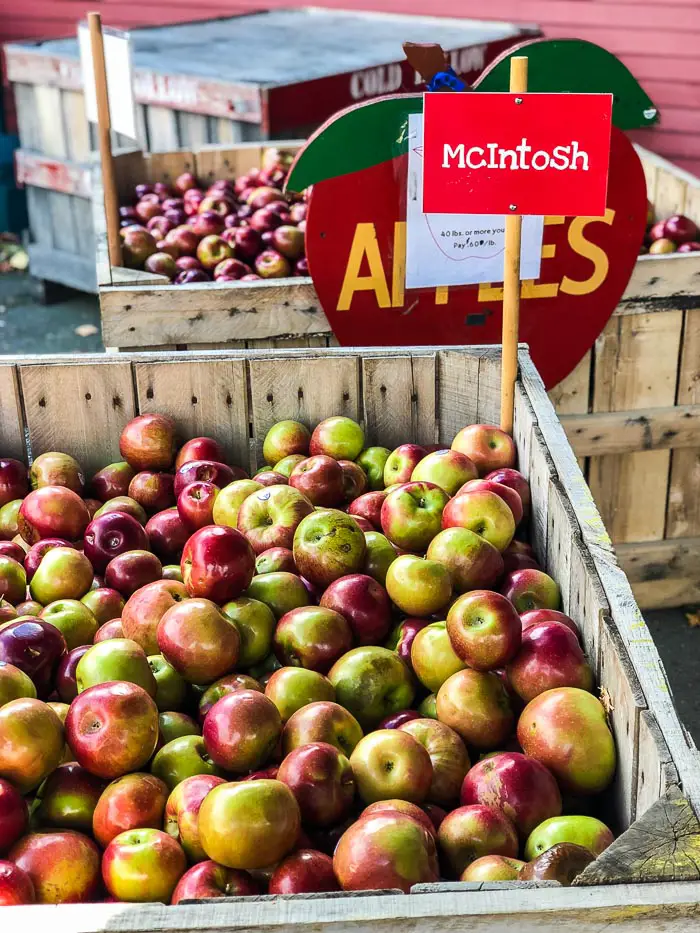 On our way to Stowe we passed by the Goldbrooke covered bridge.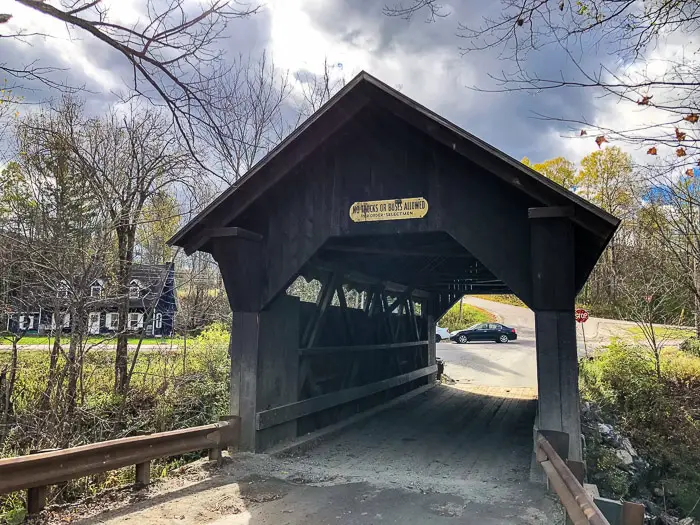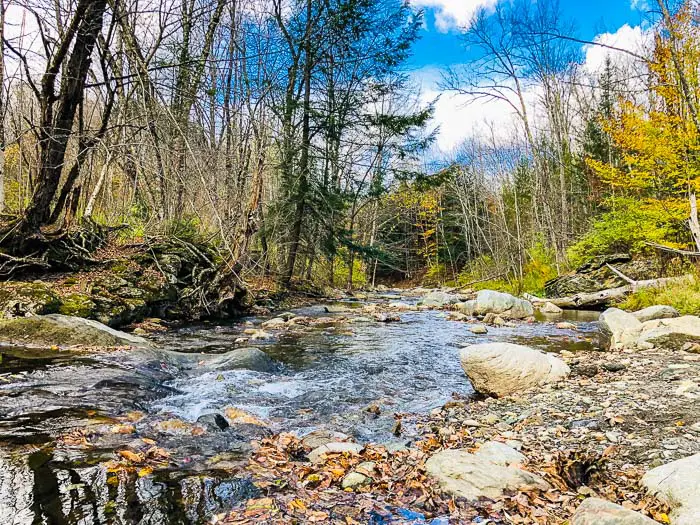 Stowe was kind of crowded but we were able to park our car and walk around. We had planned to take the Sunset Rock Trail, but since we were there past peak we decided not to.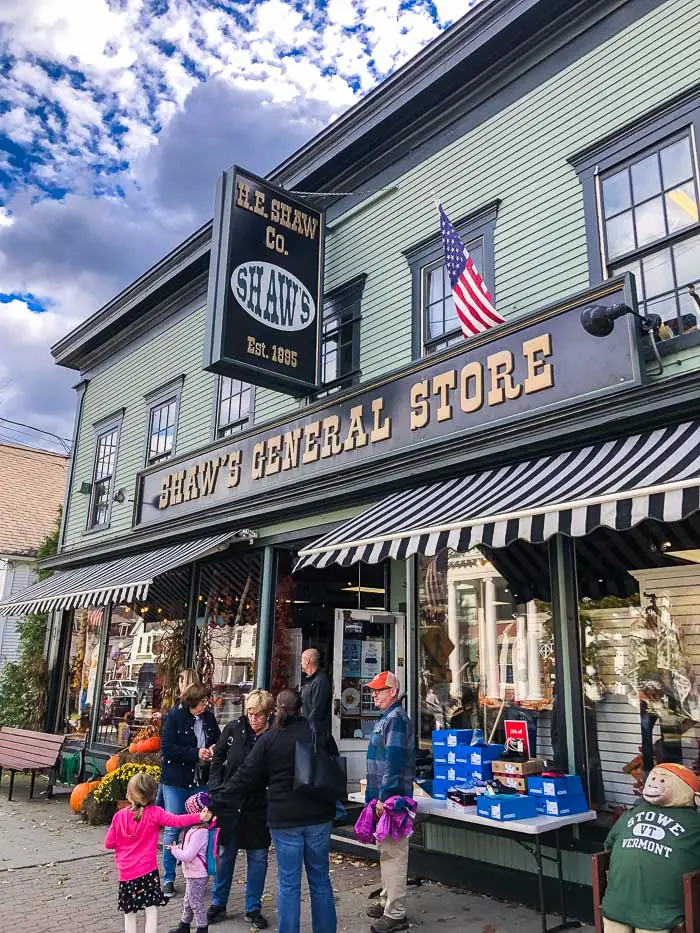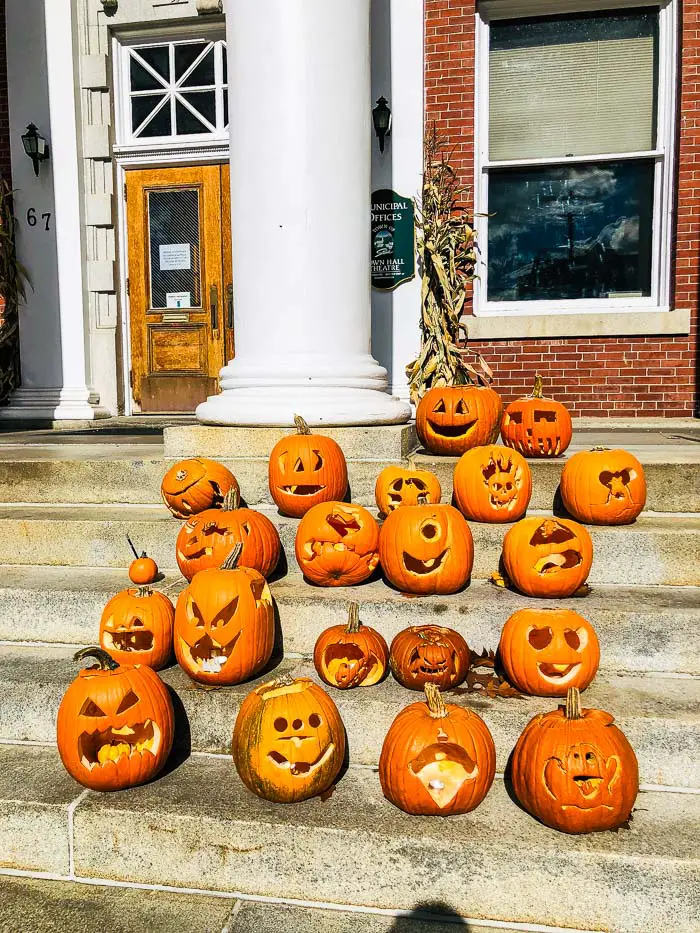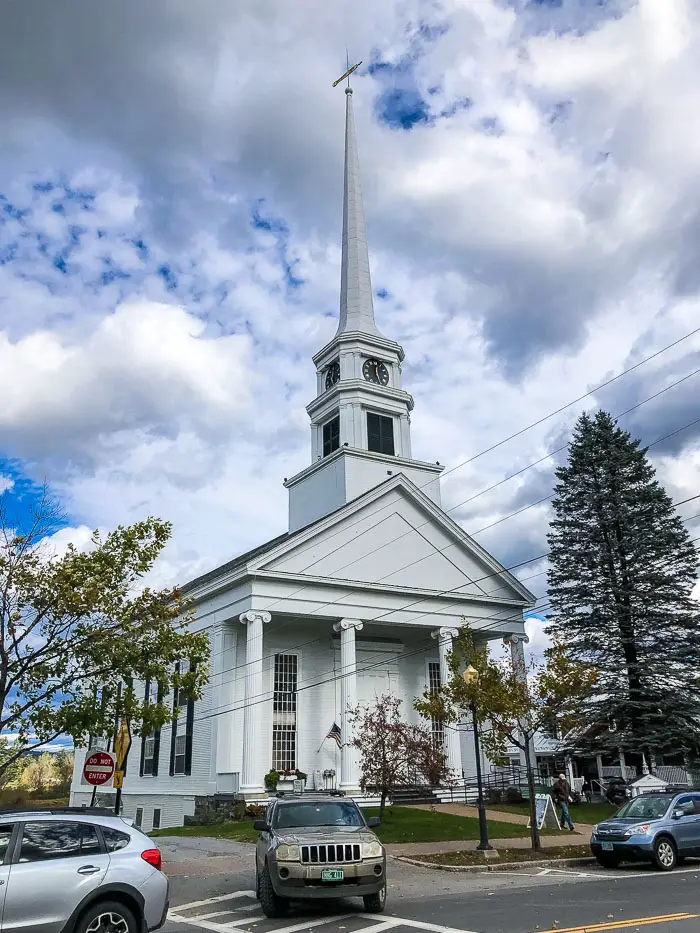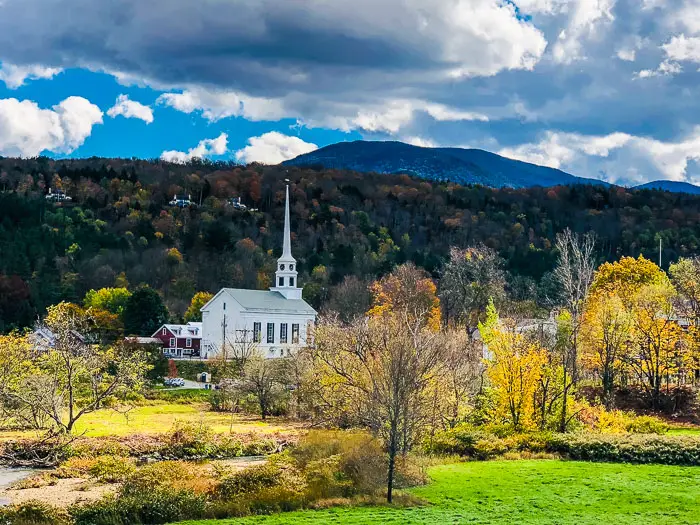 We then rode the Mountain Road to go to Smugler's Notch. When we were planning our trip we saw some amazing pictures of Smugler's Notch during foliage, but as I mentioned before we were there past peak. At the beginning it was disappointing but then we reset our expectations and started to enjoy the scenerya little.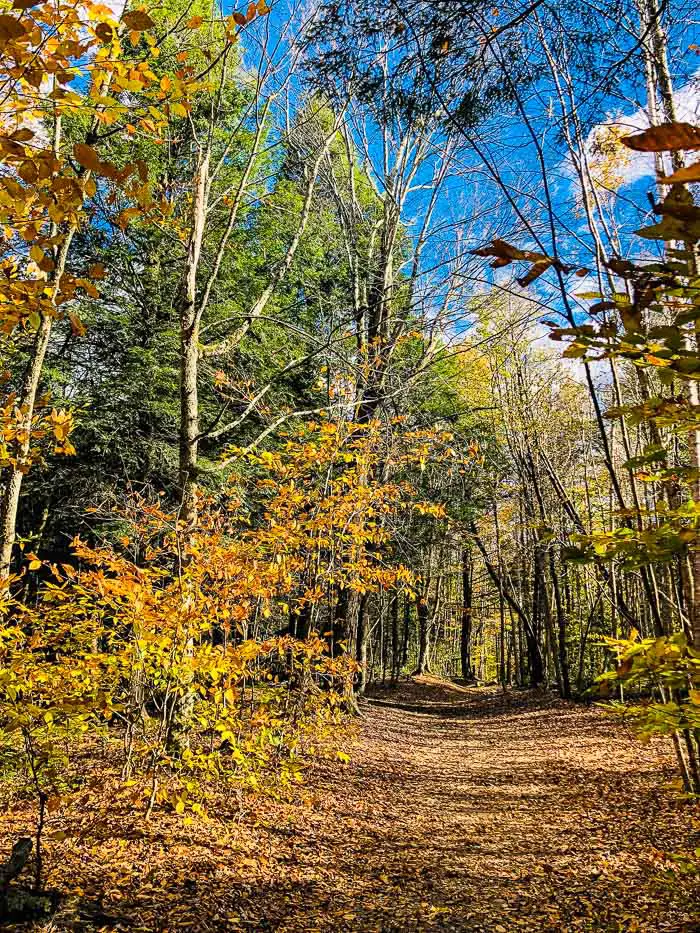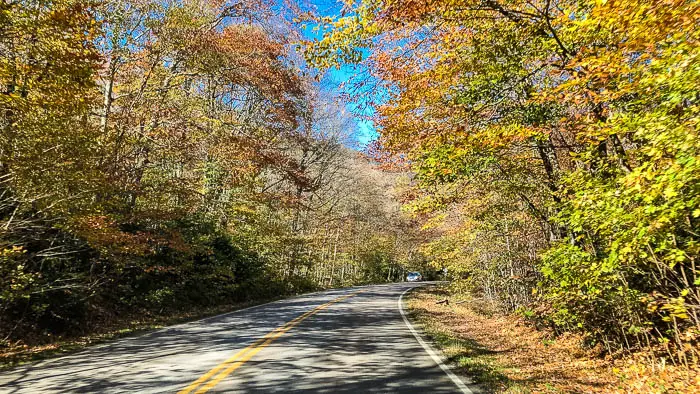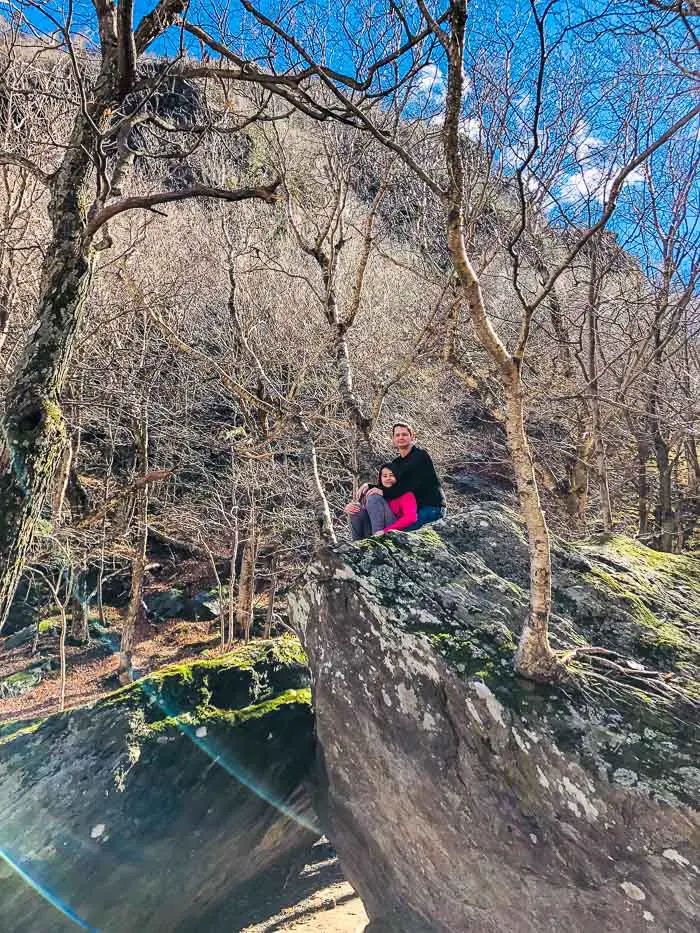 We then headed to Burlington.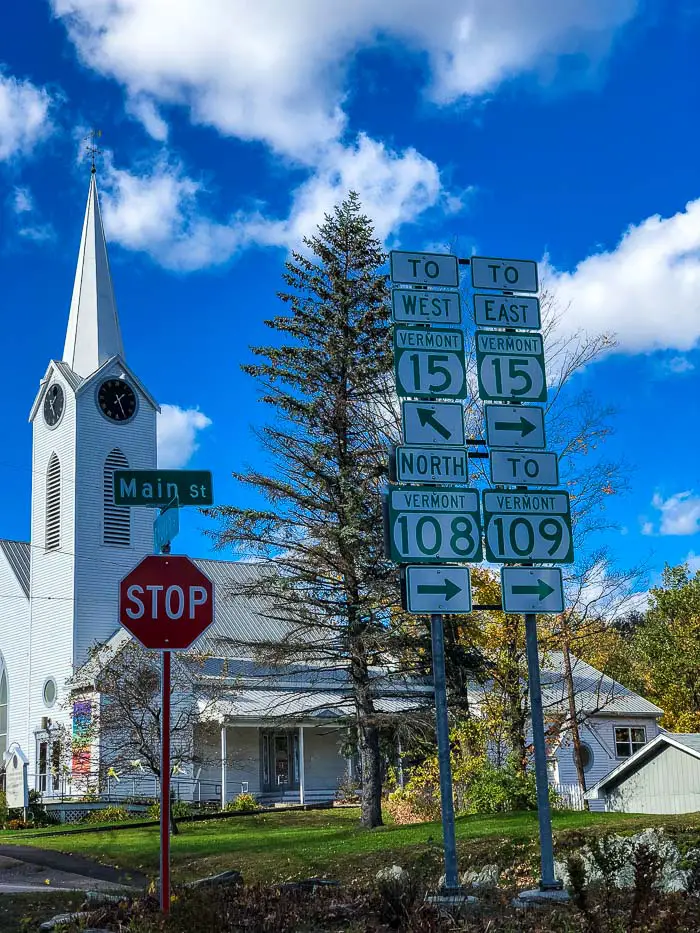 In Burlington we visited the University of Vermont (just from the outside) and we walked around Church Street.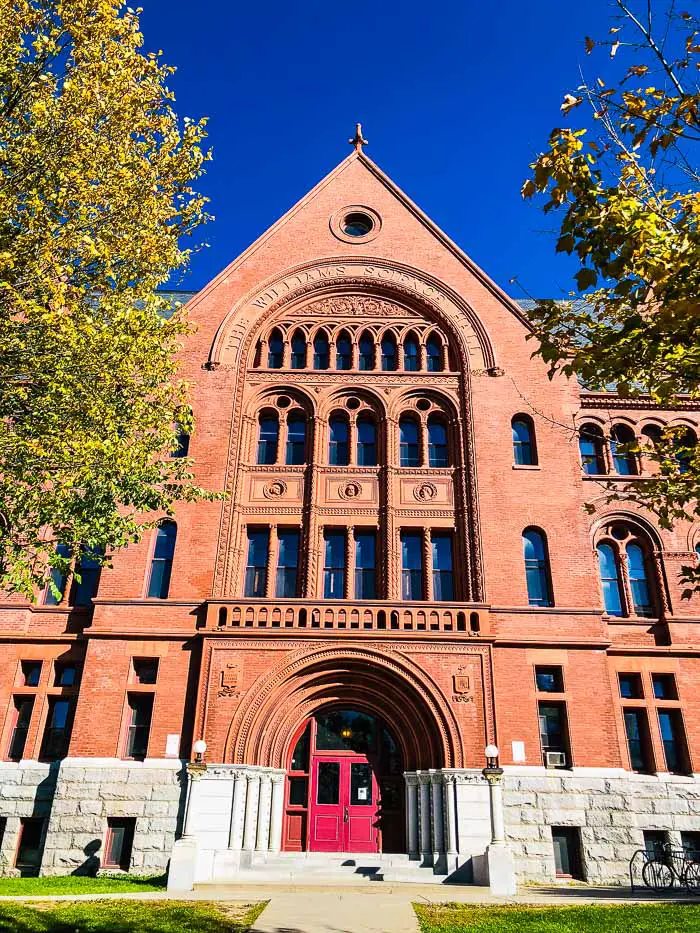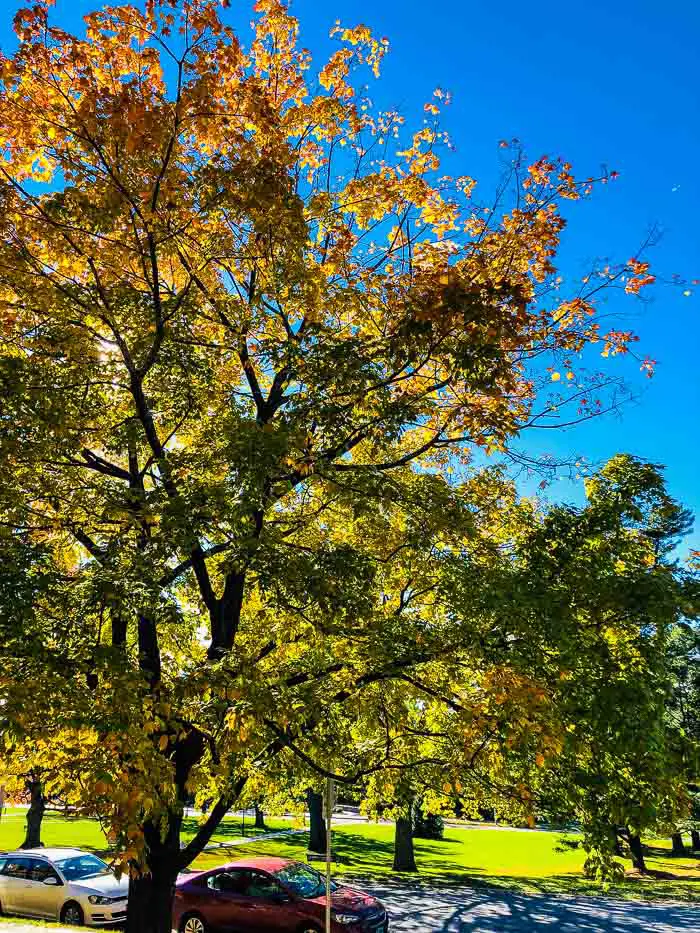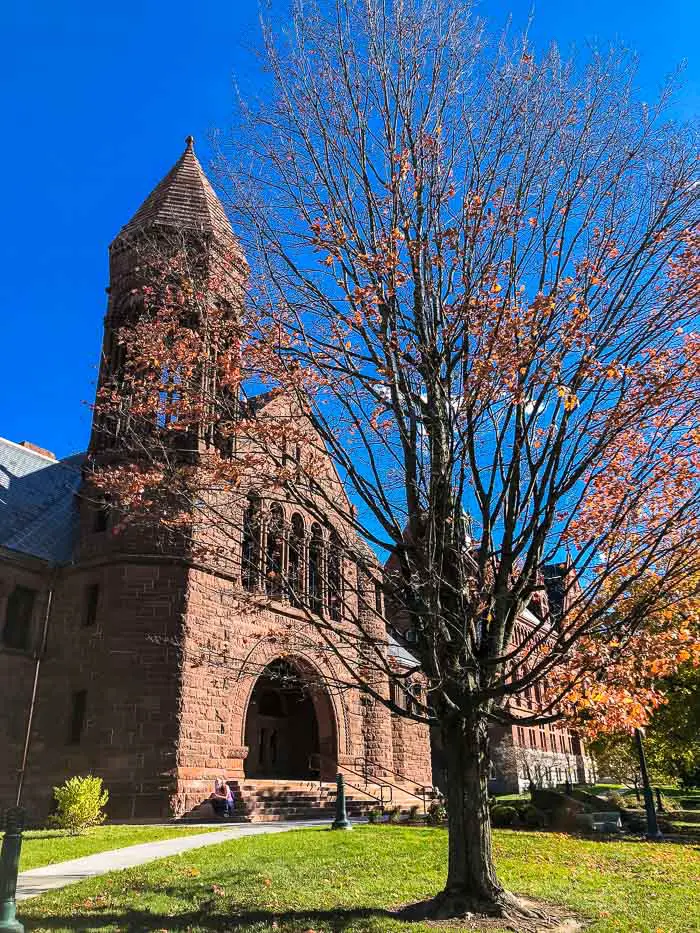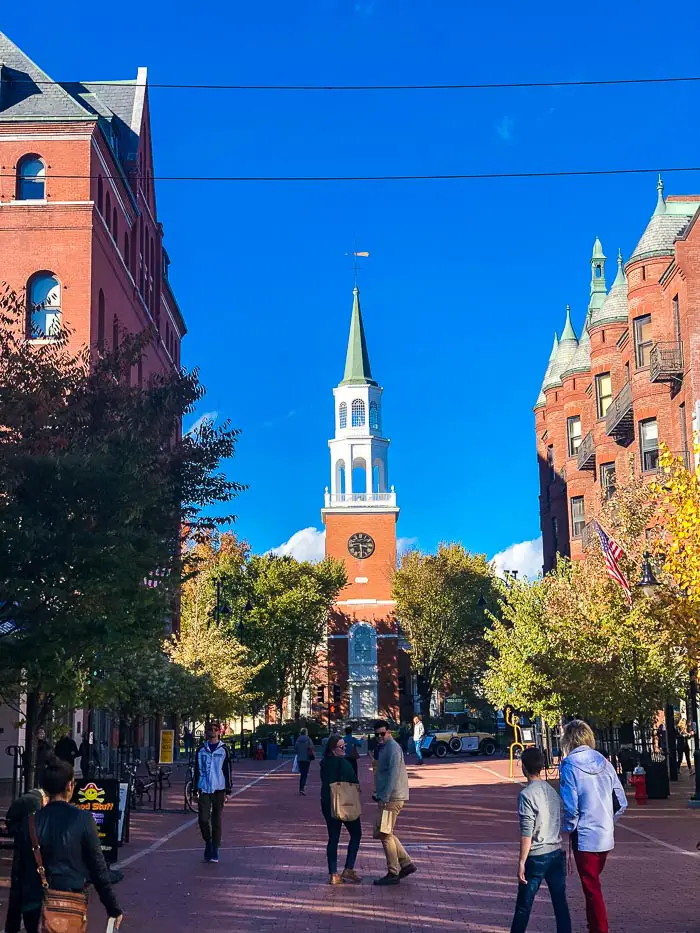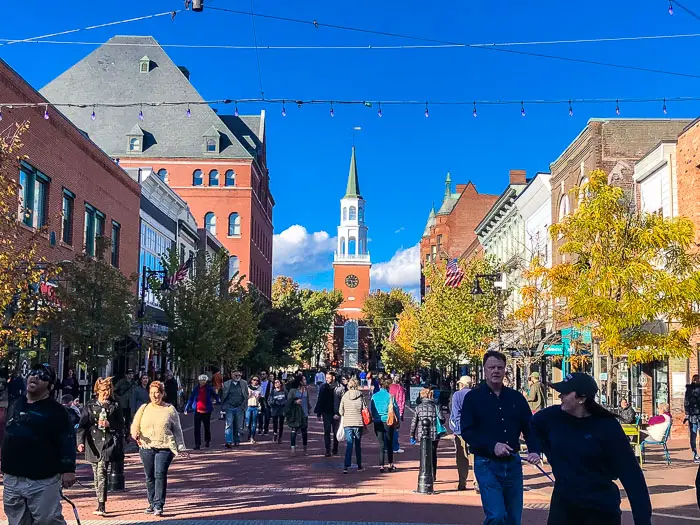 To go back to Montpelier we didn't take the highway, we decided to take narrower roads, where we could enjoy the scenery.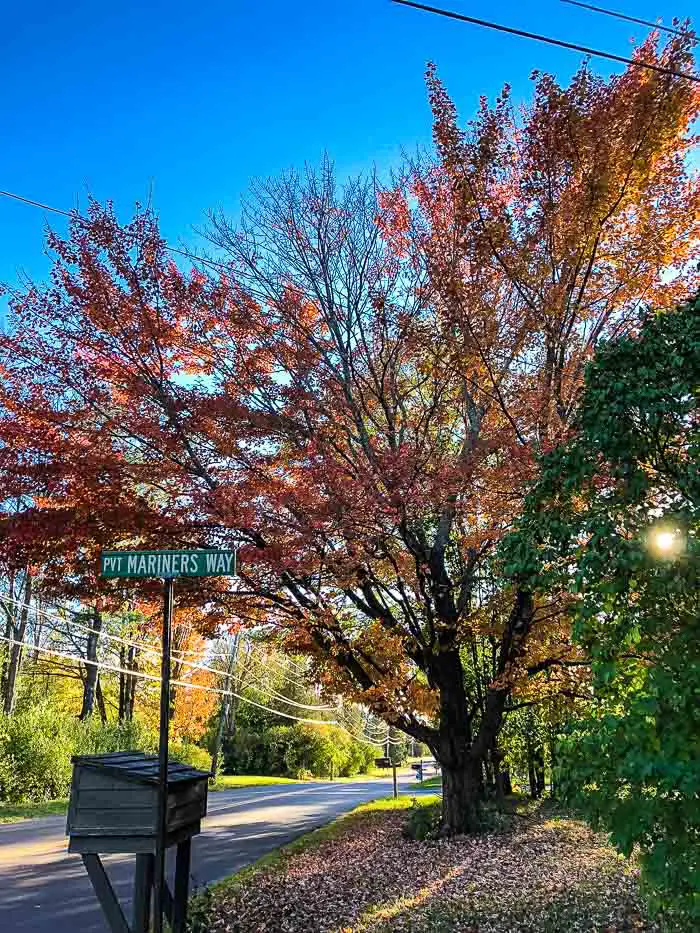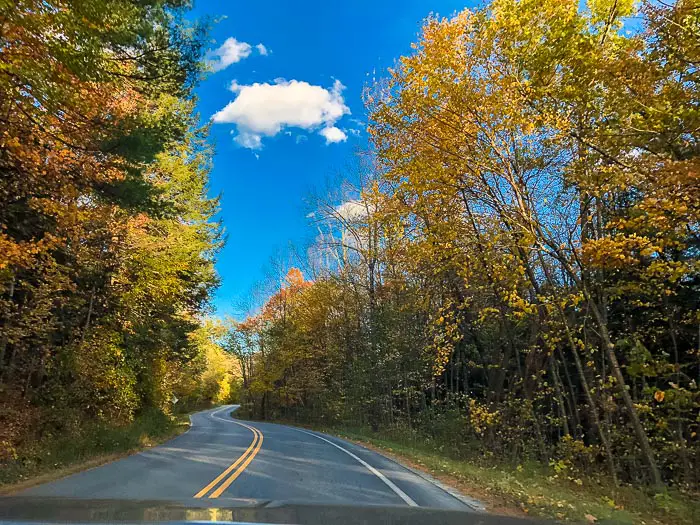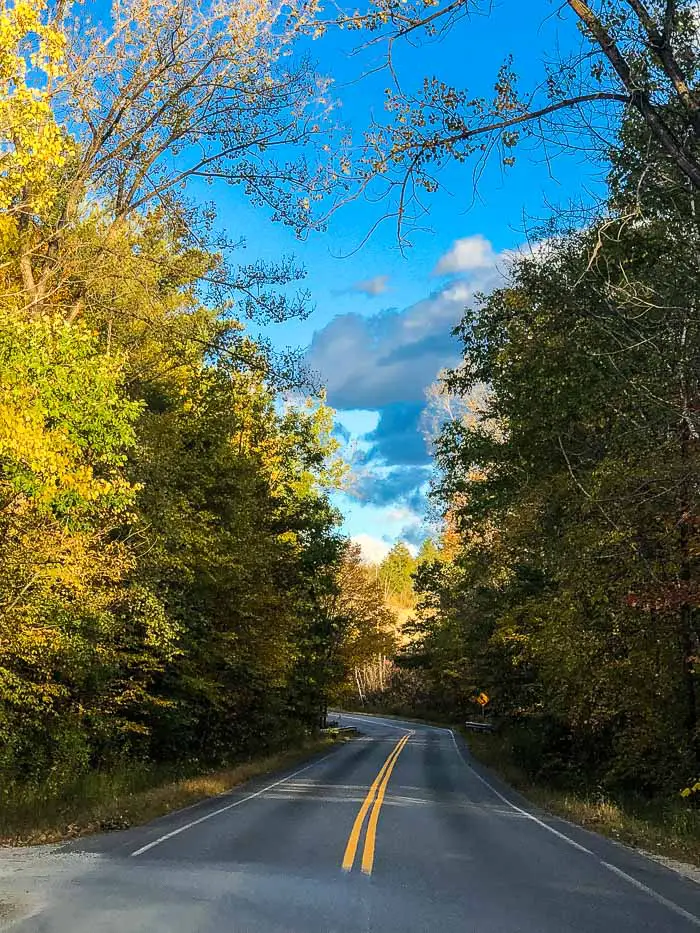 We spent the night in Montpelier and on the next day we drove the Kancamangus Road and went to Bar Harbor, Maine, but that's the topic for another post.
More posts from this New England road trip:
5 places you have to visit in Connecticut
5 great places for pictures in Acadia National Park in the fall on Park Loop Road
From Bar Harbor to Boston: 7 stops you should make
6 great things to do in Boston
Jigger's Diner in East Greenwich, Rhode Island - a great stop for breakfast on a New England road trip
Driving from Vermont to Maine through the Kancamagus Highway during fall
20 Great Places to Take Pictures in New England (especially during fall)