Maine, as a matter of fact, New England, had been on our travel plans for quite some time. But last year we finally took it off of the "Places to go list" and put it on the "Places we've been list" 🙂 Better yet, during fall! And the highlight of our trip to Maine was the visit to Acadia National Park. We were at the park during peak foliage, and it was amazing!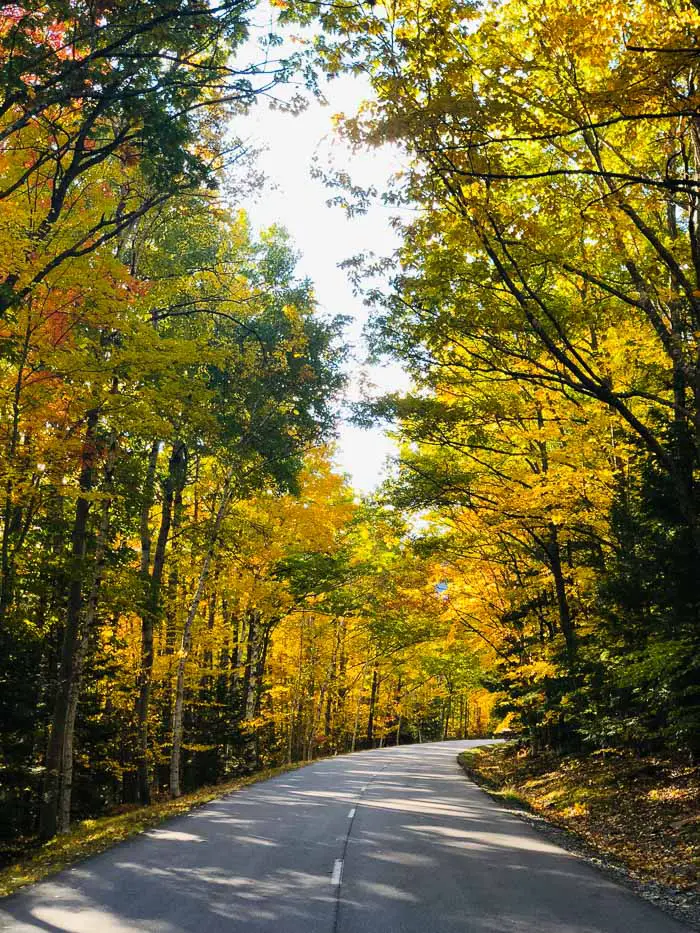 When we were planning our New England road trip during fall we had high hopes that a visit to Acadia National Park would be one of the highlights of this vacation. And it was!
Where is Acadia National Park located?
The Acadia National Park is located in the state of Maine, southwest of Bar Harbor. This little seaside town is where you should stay when visiting Acadia National Park.
Is there a fee to visit Acadia National Park?
You have to pay an entry fee at one of the park stations. If you plan to visit a couple National Parks over a period of one year, the America The Beautiful Pass might help you save some dollars (and you can share it with a friend or family member).
Why visit Acadia National Park in Fall?
I'm sure the Acadia National Park is beautiful all year long. During spring and summer the greenery must be gorgeous, and the snow must make it magical in winter, but during fall it is so colorful! You get greens, yellows, oranges, reds, and even purples - and all the hues in between!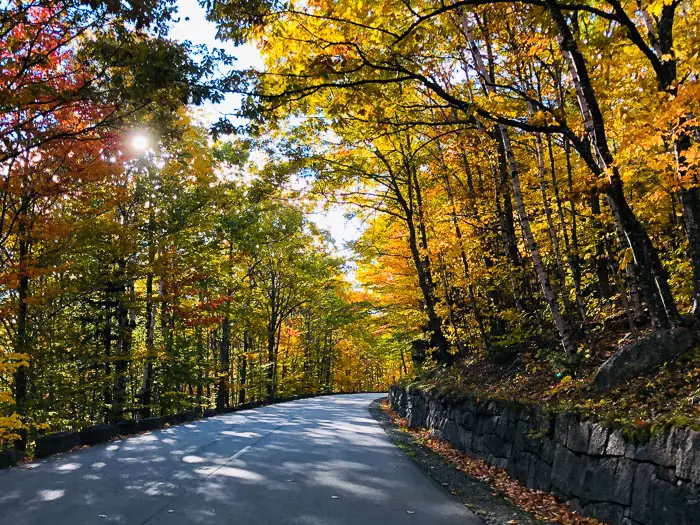 Acadia National Park and the Park Loop Road
The Park Loop road is the main road of the park and for some miles it is a one way road. And as the name implies, it loops around the park. Follow it and you'll visit all the main attractions.
The Acadia National park is not very large, but if you want to explore every corner of it, you'll spend a couple of days on its trails and roads. If you don't want to walk much or do not have a lot of time, you can do what we did and stick to the Park Loop Road - which will be great too!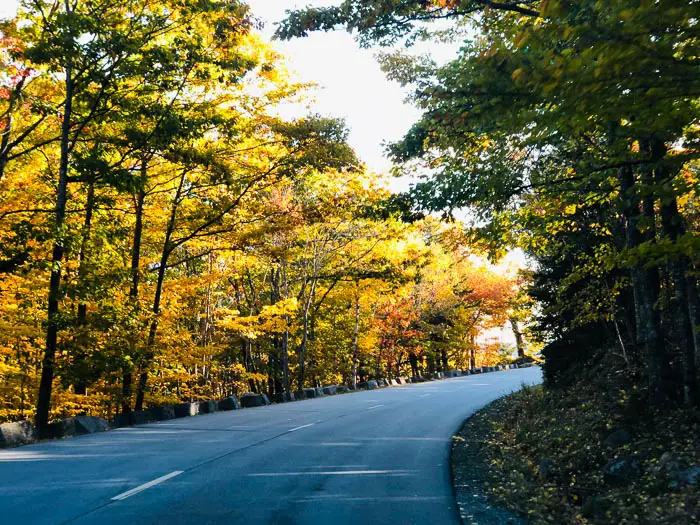 As soon as we entered the park, we could hardly believe our eyes! The foliage was amazing! It was difficult not to stop for pictures all the time (but please stop only in designated areas).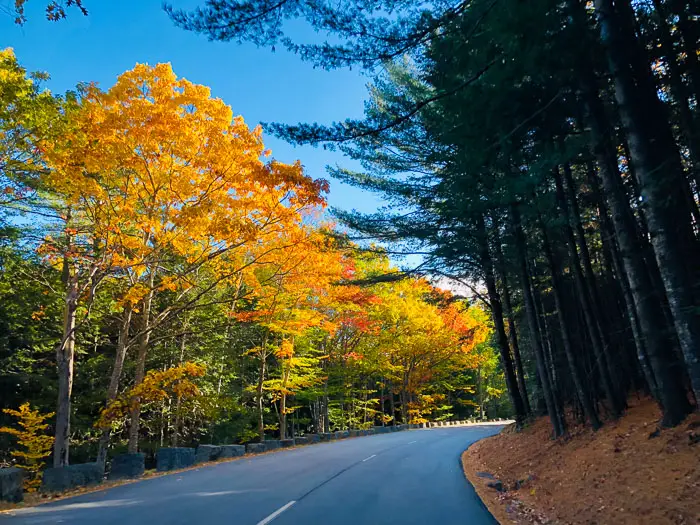 We stopped at the main attractions for many pictures. You'll find them bellow. To visit this park on your own pace, you must be with a car. If you are on a ship, we highly recommend renting one. We saw a couple of tour buses and the people in them were rushed from one point to the next - and you can't stop where you want.
How long does it take to drive the loop in Acadia National Park?
Planning for three to four hours, including some stops, is recommended for the entire 27-mile road.
Best places for pictures in Acadia National Park
Besides all the many stops you will make along the Park Loop Road (remember, stop only in designated areas), these are the places we think you should definitely make a longer stop!
Thunder Hole
During low tide the waves crash into the rocks and make a roaring sound that resembles a thunder.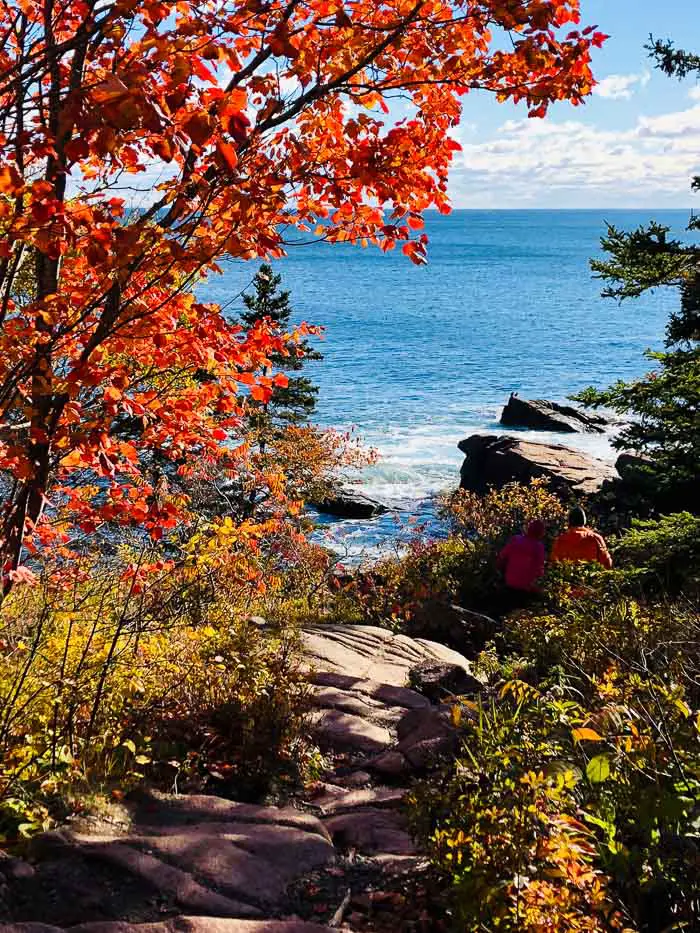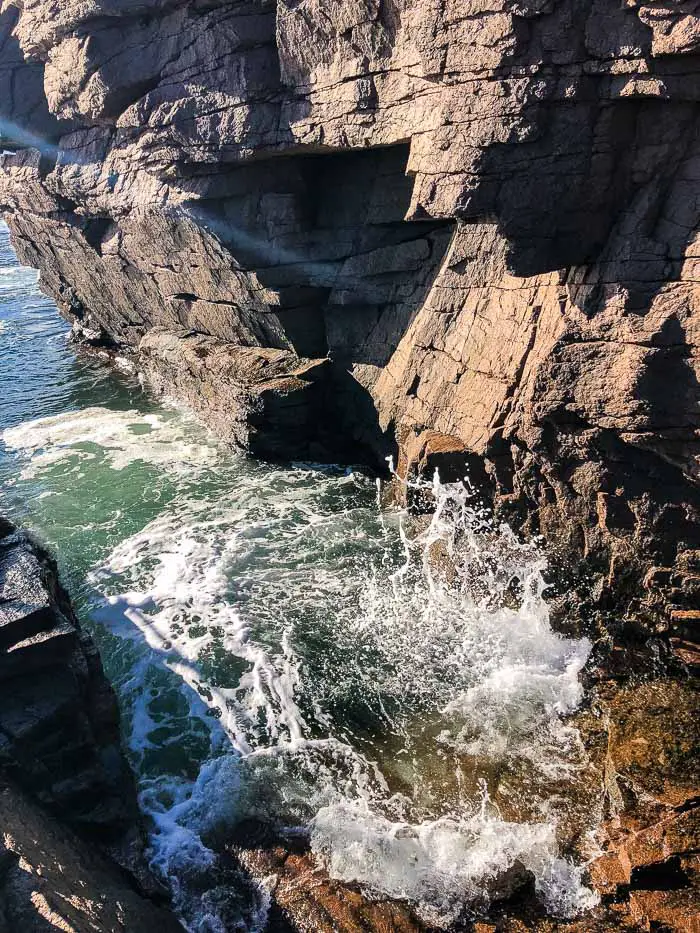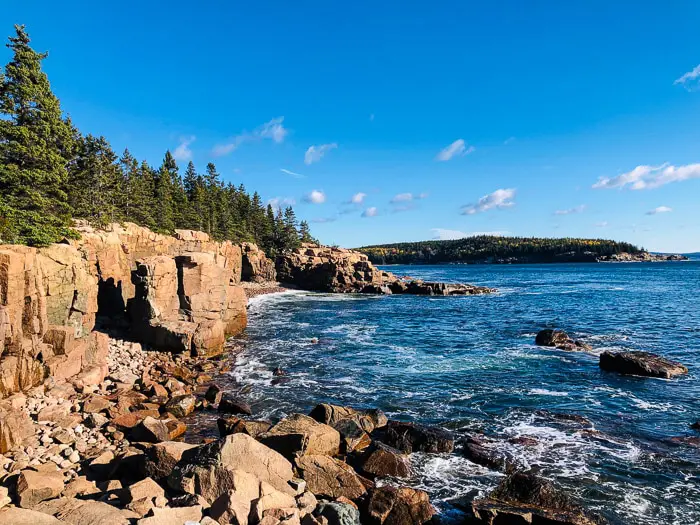 Otter Creek Cove
On one side it's the ocean, and on the other, a lake - with beautiful colors reflecting on both.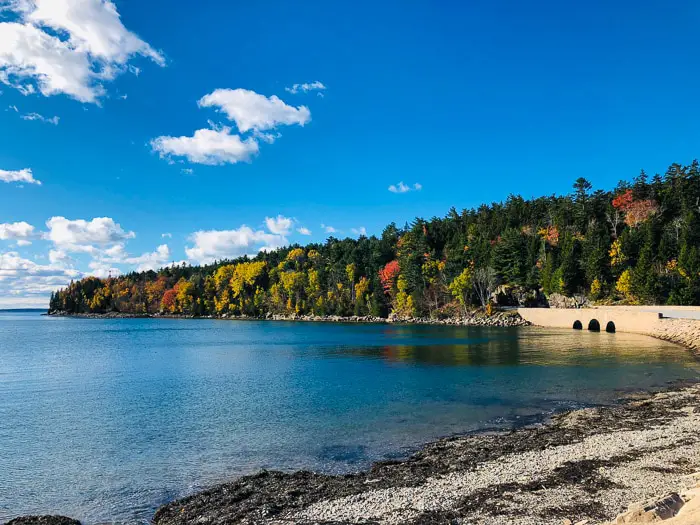 Jordan Pond and Jordan Pond House
Jordan Pond is one of the most beautiful lakes in Acadia National Park. Jordan Pond House has a gift shop and a restaurant (closed when we where there - it was off season). Some of the houses you see are actually private properties!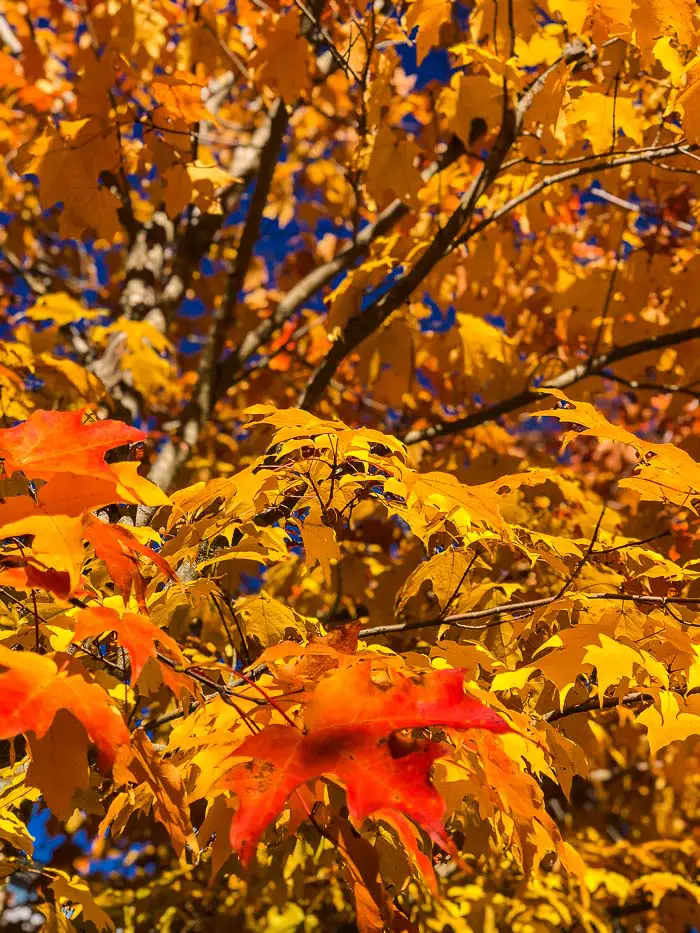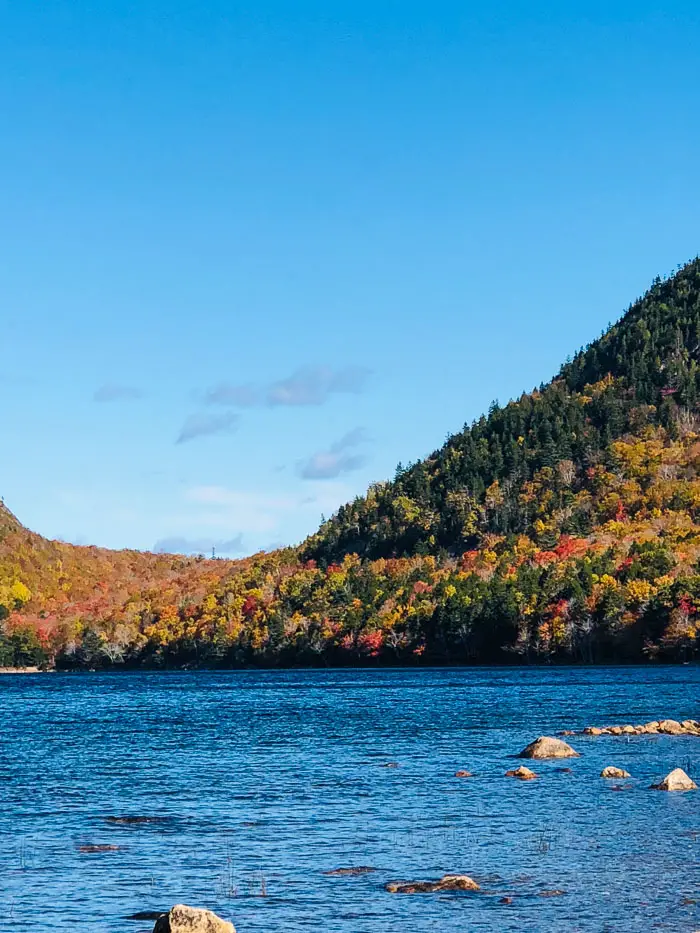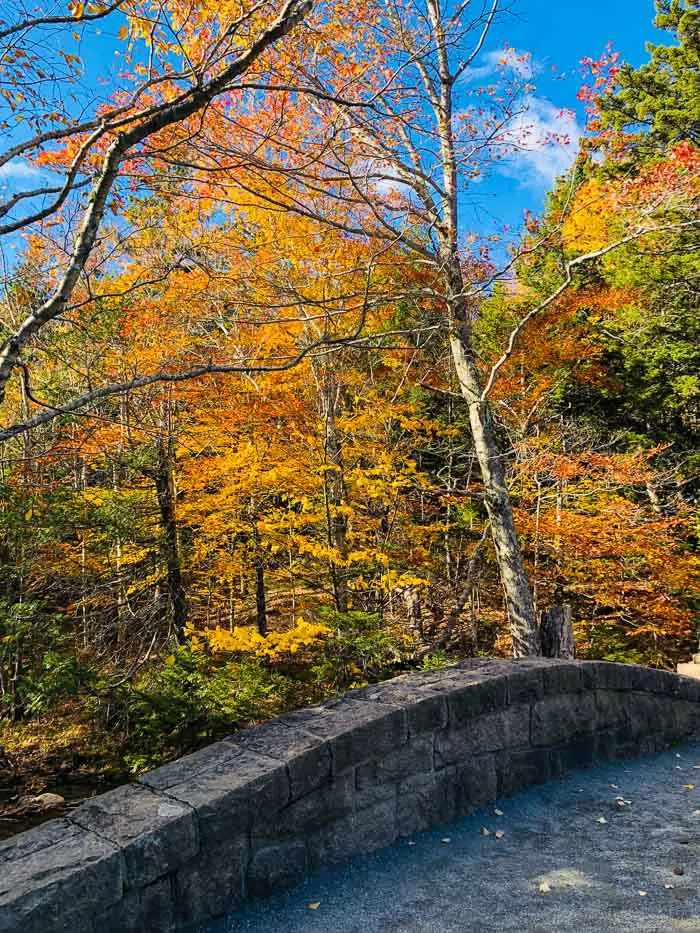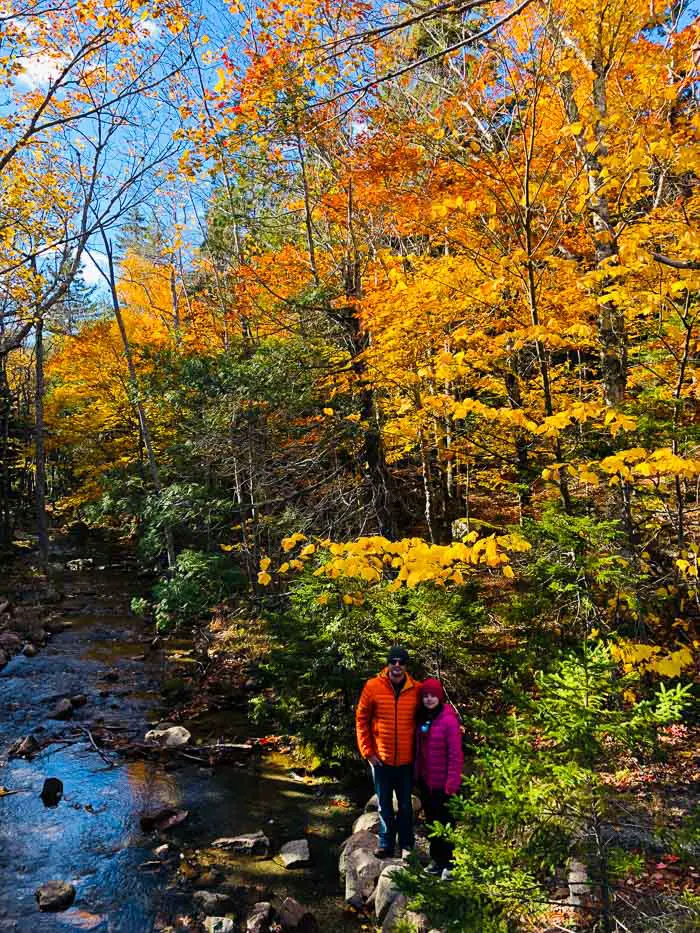 Bubble Pond
Another lake after a gorgeous and short trail.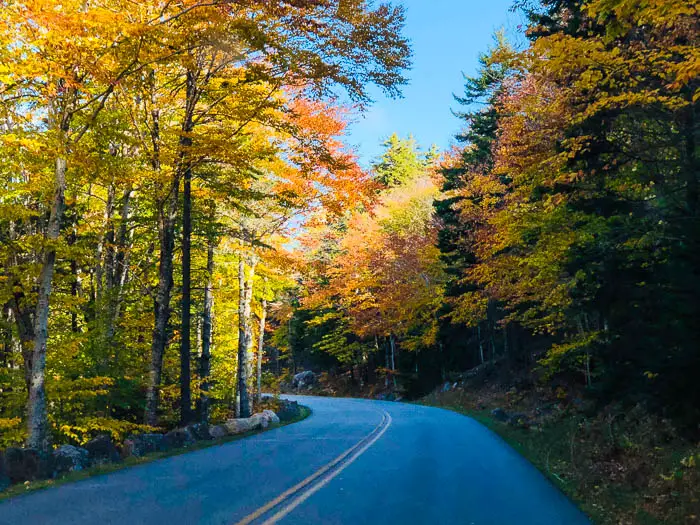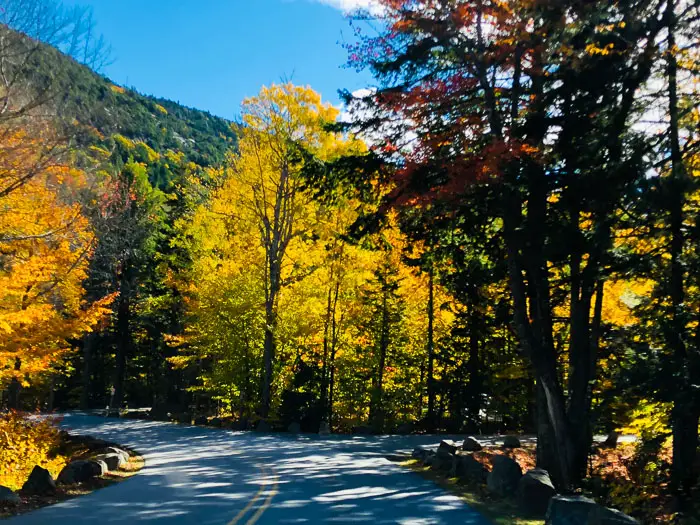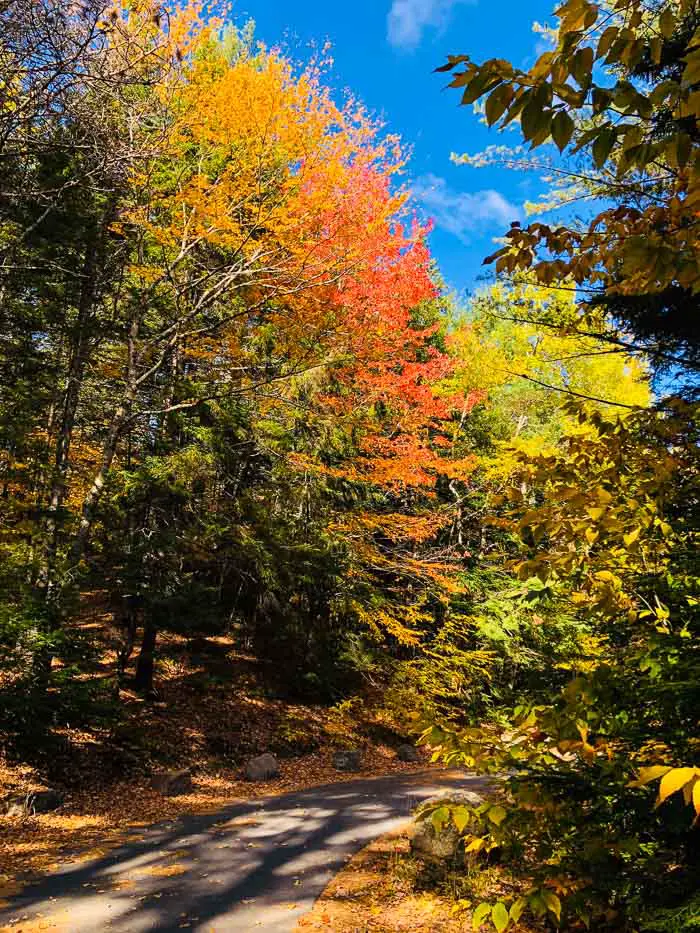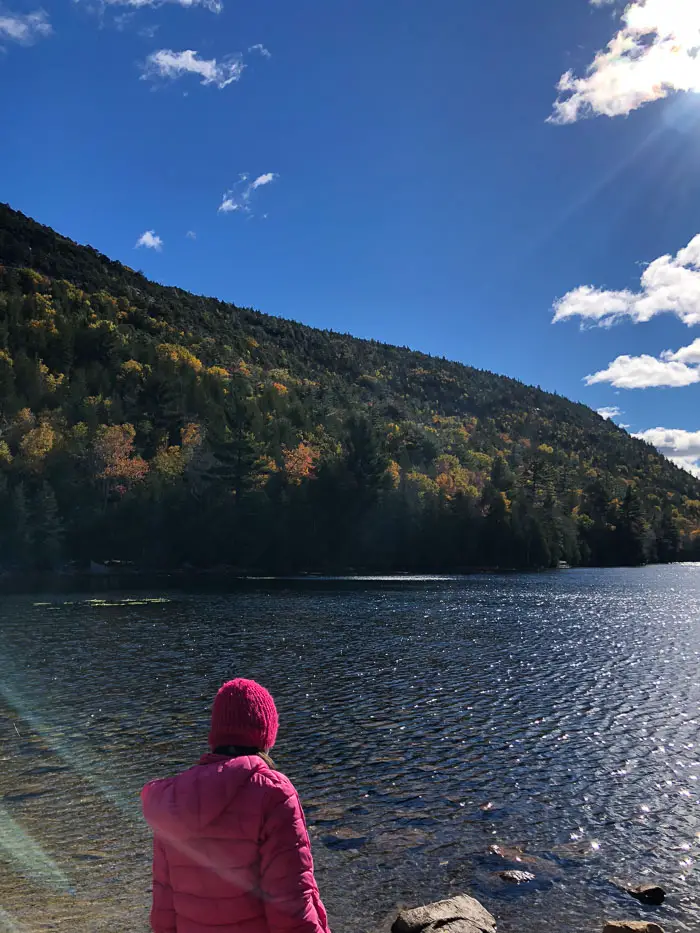 Cadillac Mountain
The highest point of the park. At 466 meters (1530 feet) it offers incredible views of the whole park and Bar Harbor.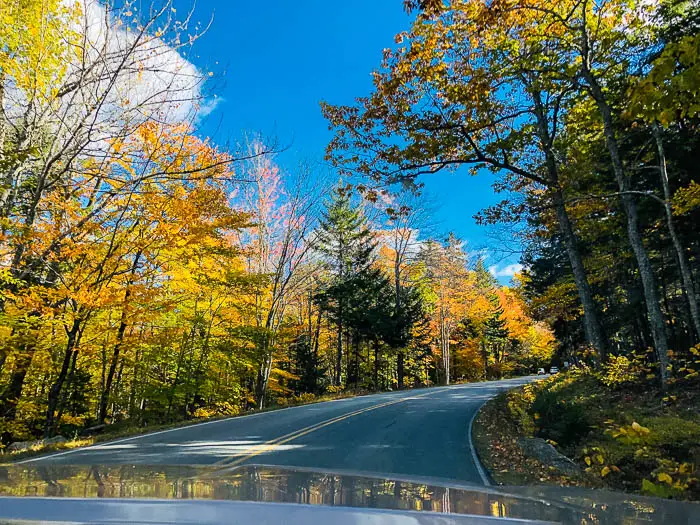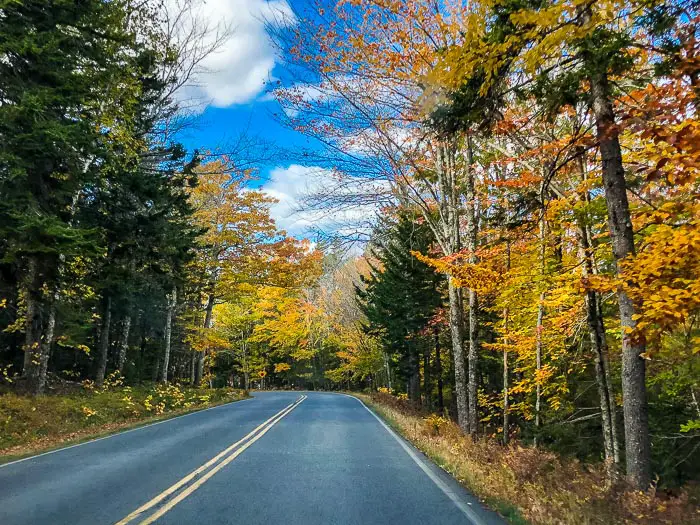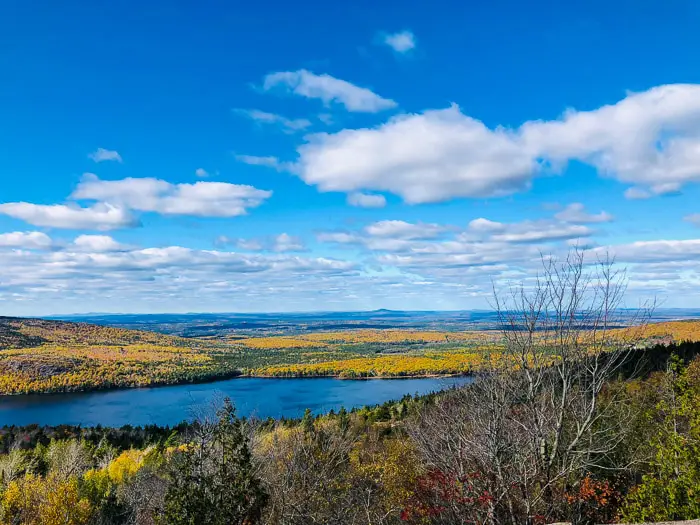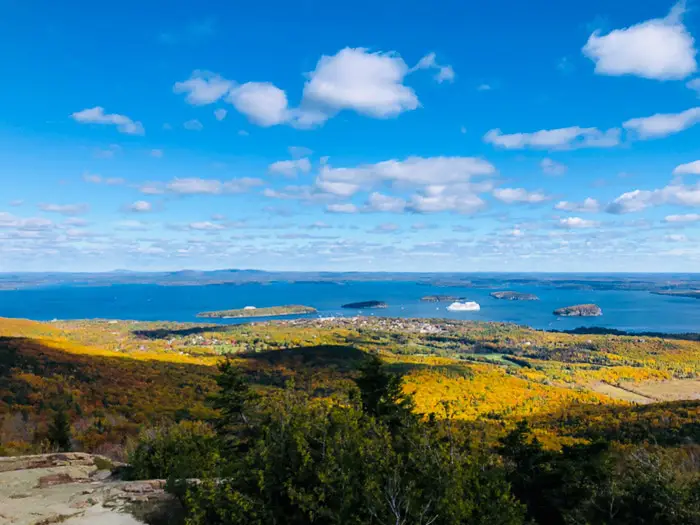 Where to stay in Bar Harbor
There are many hotel options in Bar Harbor, but we chose to stay at the Acadia Inn and liked it very much. Great room, free breakfast, close to the park, and not expensive. For more hotel options in Bar Harbor click here.
More posts from this New England road trip:
5 places you have to visit in Connecticut
From Bar Harbor to Boston: 7 stops you should make
6 great things to do in Boston
Jigger's Diner in East Greenwich, Rhode Island - a great stop for breakfast on a New England road trip
Driving from Vermont to Maine through the Kancamagus Highway during fall
20 Great Places to Take Pictures in New England (especially during fall)
This post contains affiliate links. Every time you order a service or stay at a hotel through one of these links, I will get a small comission, and it won't cost you a thing.