When we travel we love going to street markets and when we visited Vienna we had to go to Naschmarkt.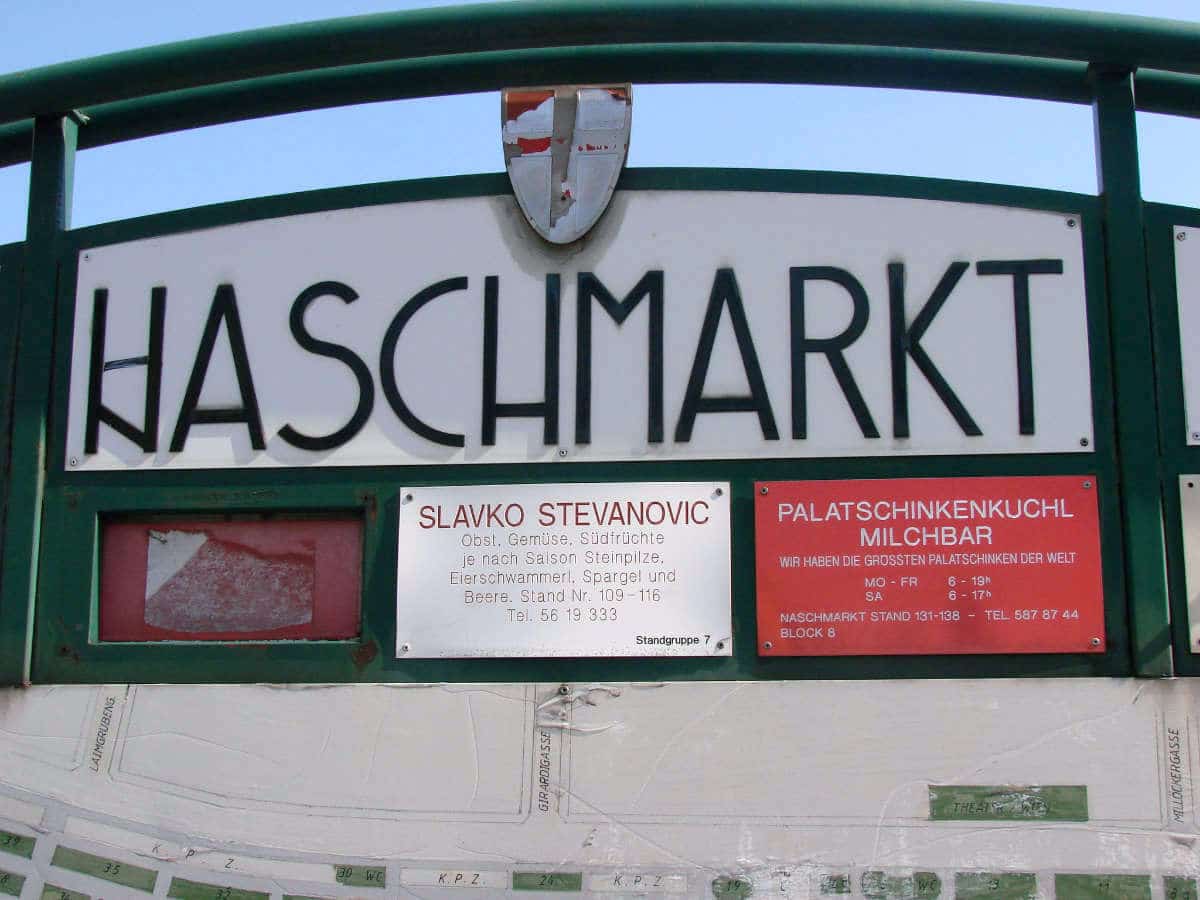 Jump to:
🤔 What is the Naschmarkt
The Nashmarkt is a permanent food and produce street market in Vienna, that has existed since the 16th century! It is open from Monday through Saturday, during daytime.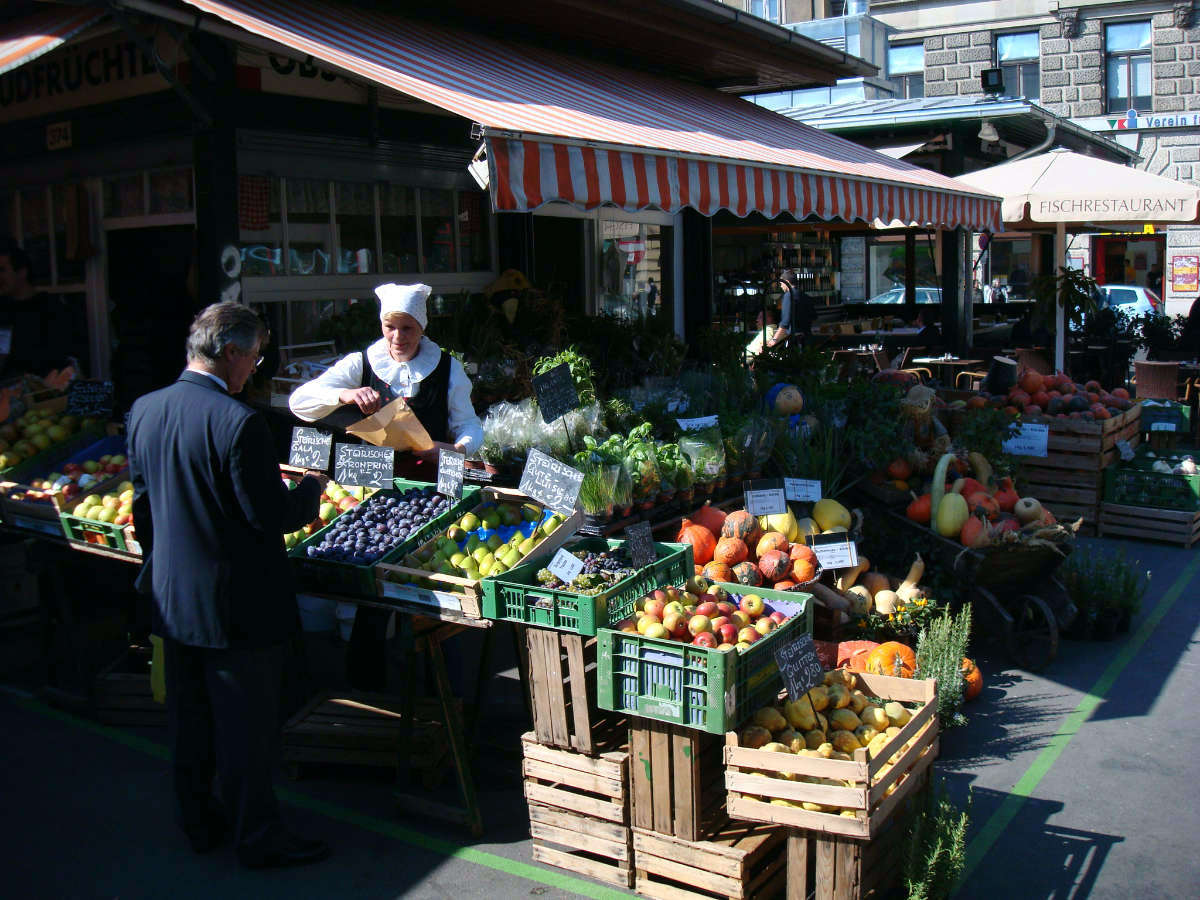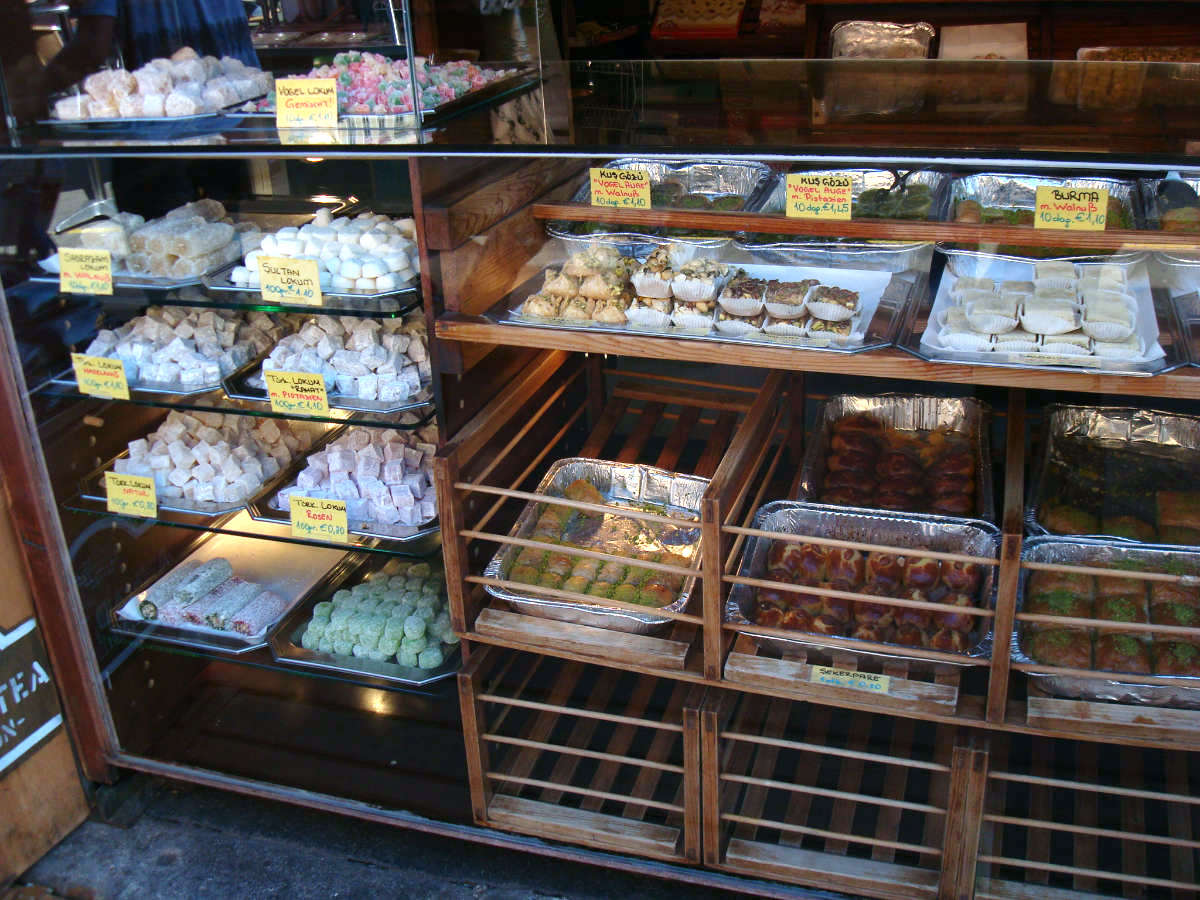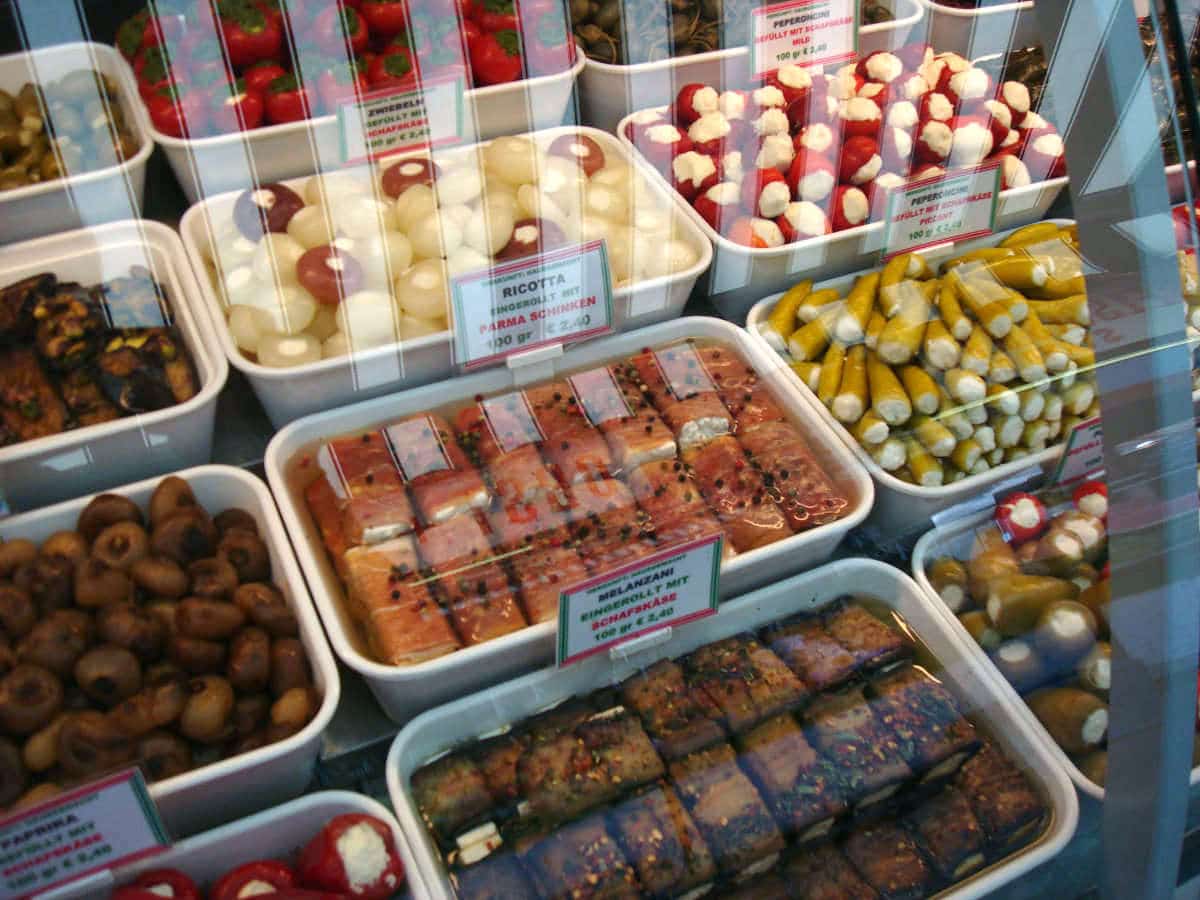 Besides produce and foods like cheese, charcuterie, breads, dried fruits - there are over 120 vendors, so you will find almost everything.
For us, street markets in Europe are a lot different than the ones we have here in Brazil. One of the main differences is the diversity of itens you can find in a market overseas.
🍽️ What is there to eat
At the Naschmarkt you can buy fruits, vegetables, cheese, meat, bread, seafood, among other things - great when you're staying in an apartment - or for a picnic in your hotel room 😉 If you want to have your meal there, you can go to one of the small restaurants serving from classic Austrian food to Italian, Indian and Vietnamese! Beware. If you're hungry, it might be difficult to choose what to have!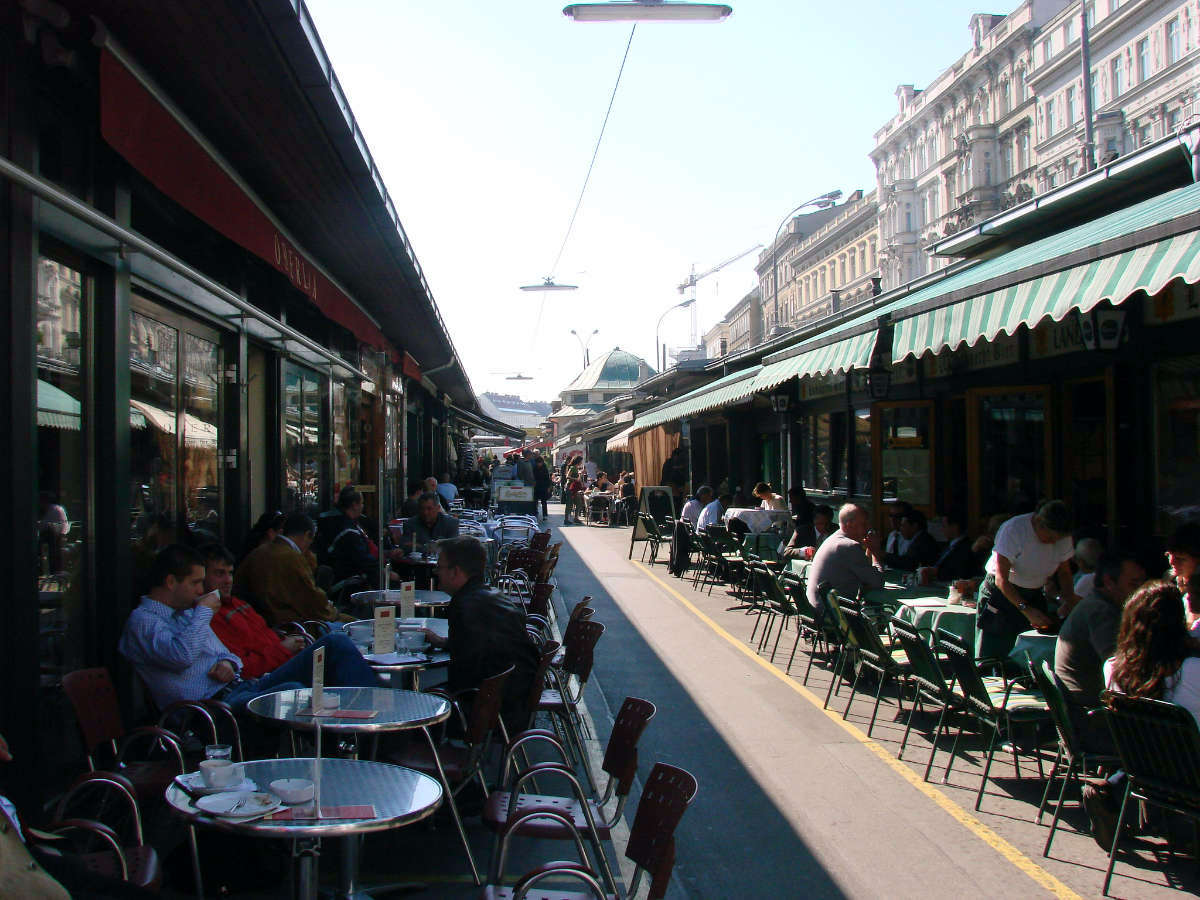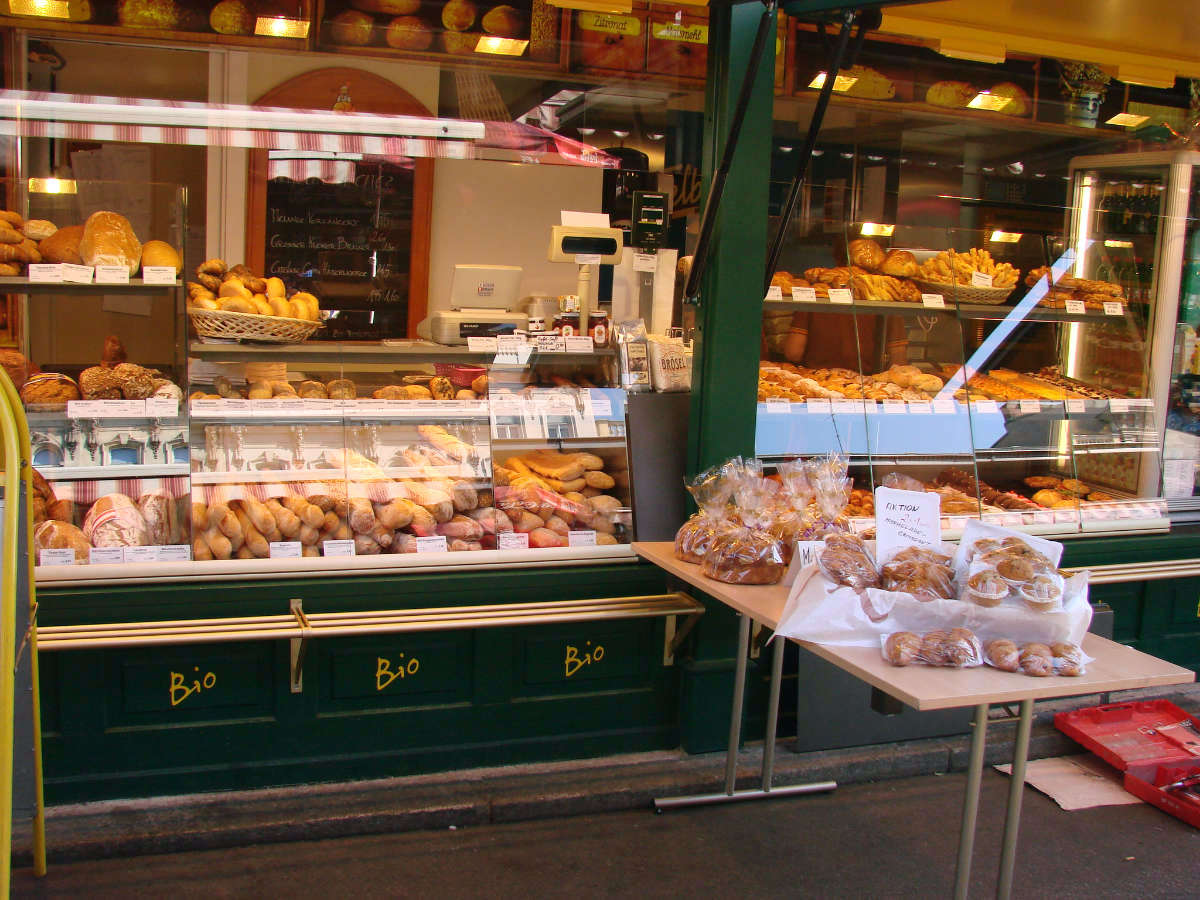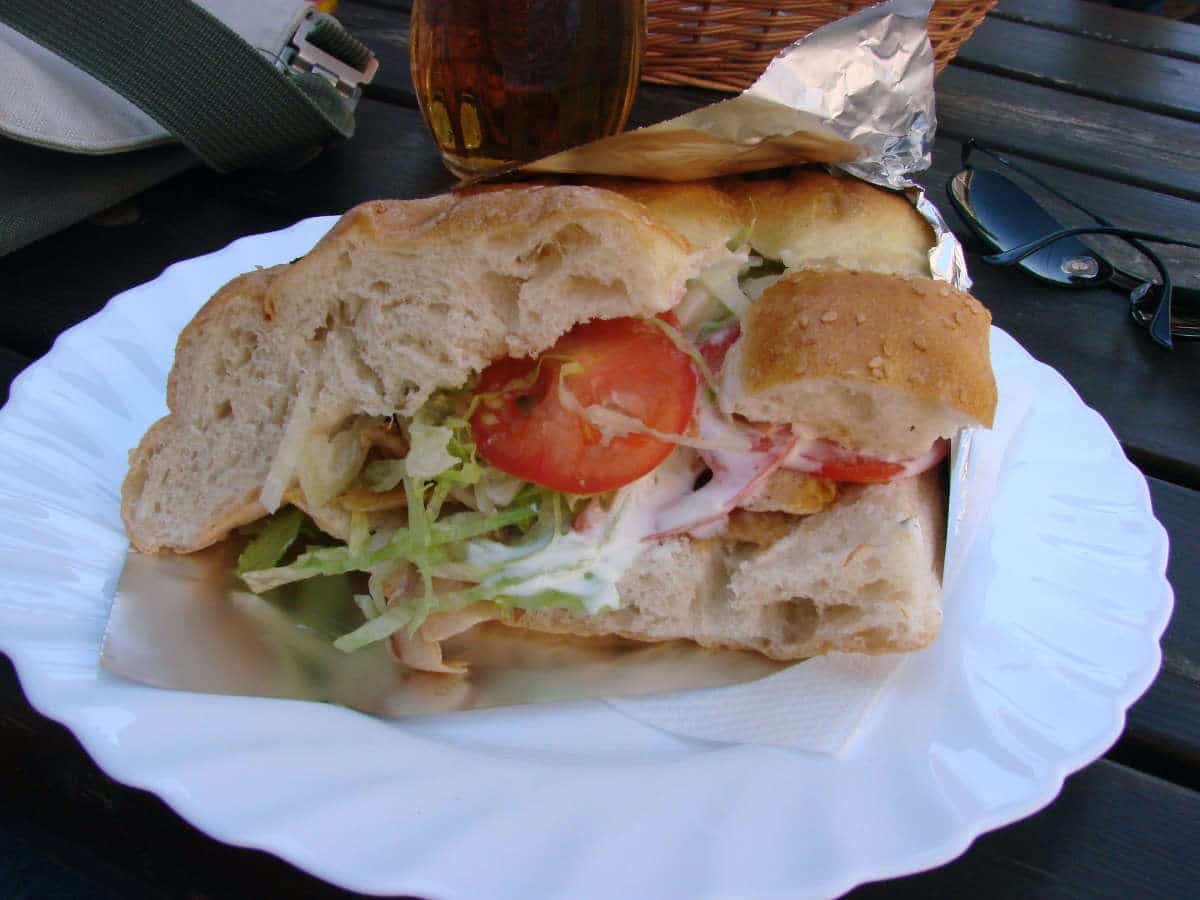 It's a very nice stroll and if you go at lunchtime you will have a very good excuse to eat as you buy some of the treats along the way. We wanted to buy (and try) everything we could. The fruits looked fantastic and the cheese shop had so many options! Too bad we were in a hotel. If we were in an apartment, for sure we would have taken a couple of bags full of goodies back to enjoy over dinner.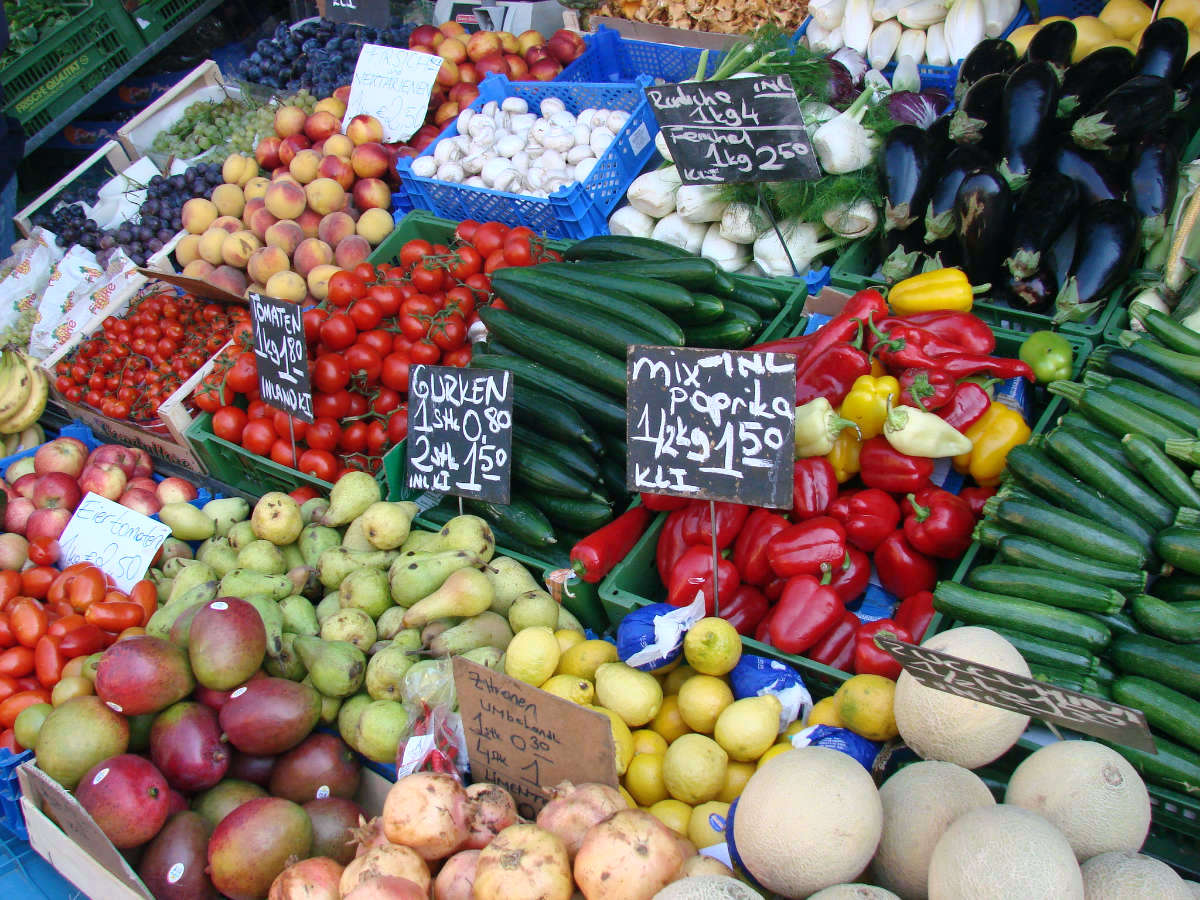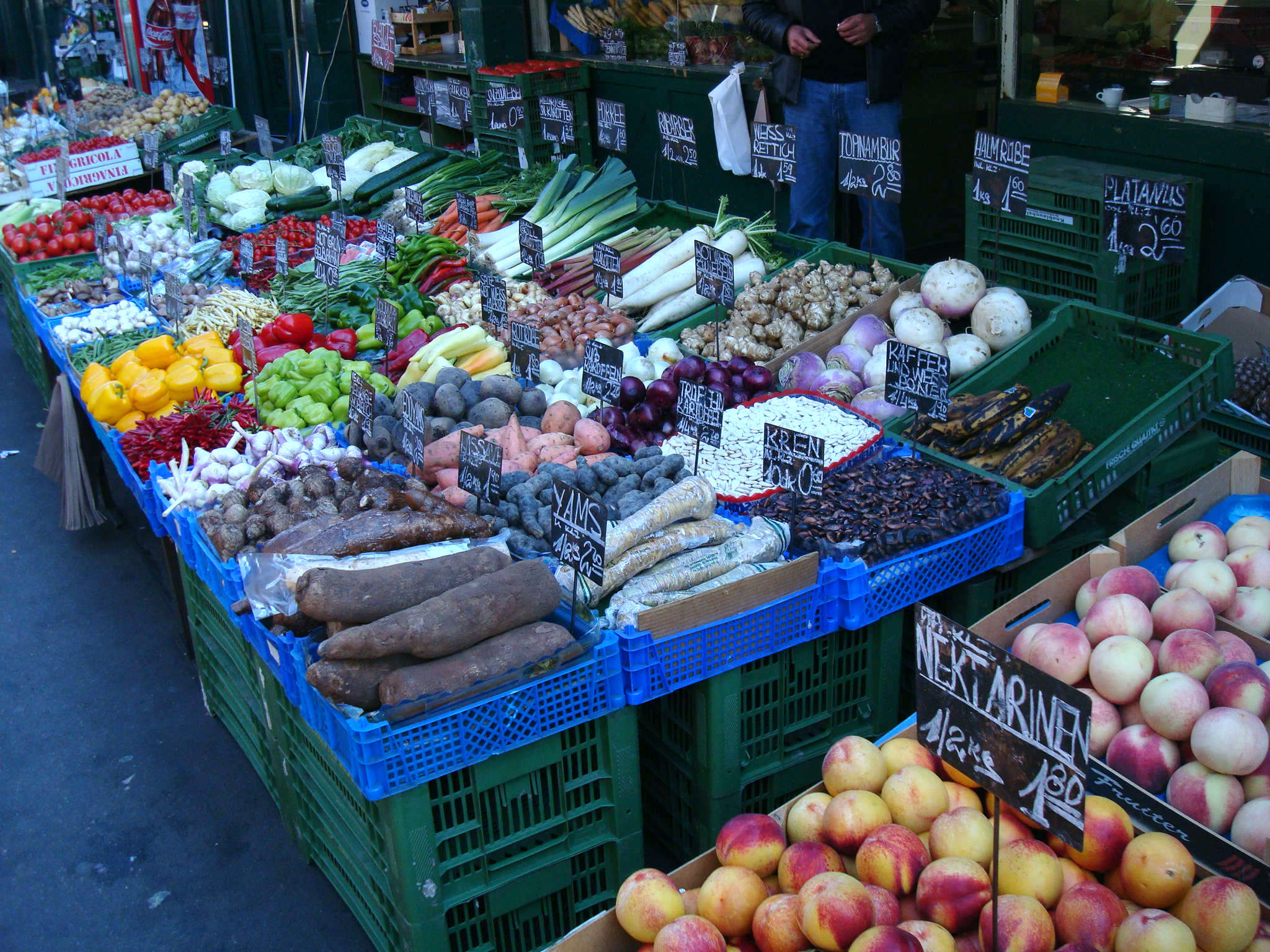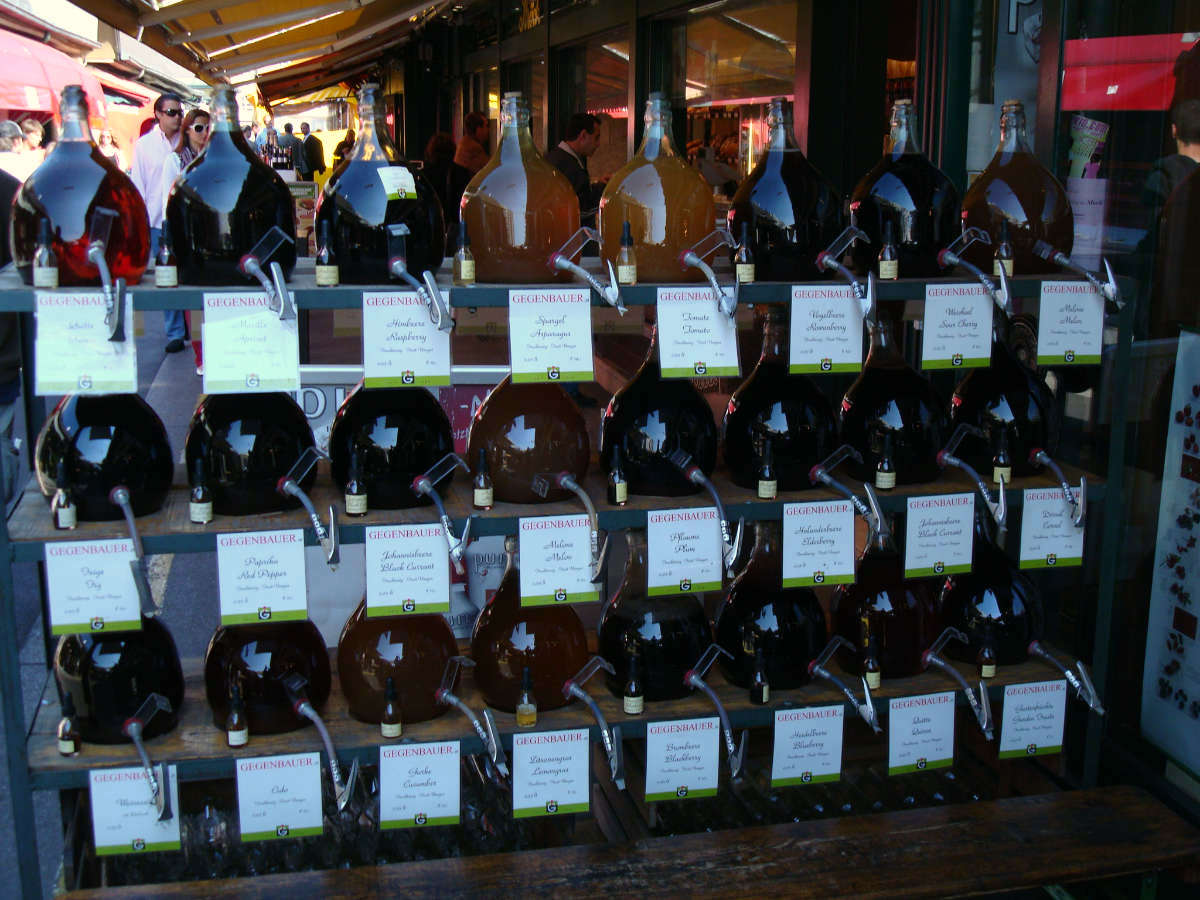 On Saturdays there is a flea market at the end of the Naschmarkt.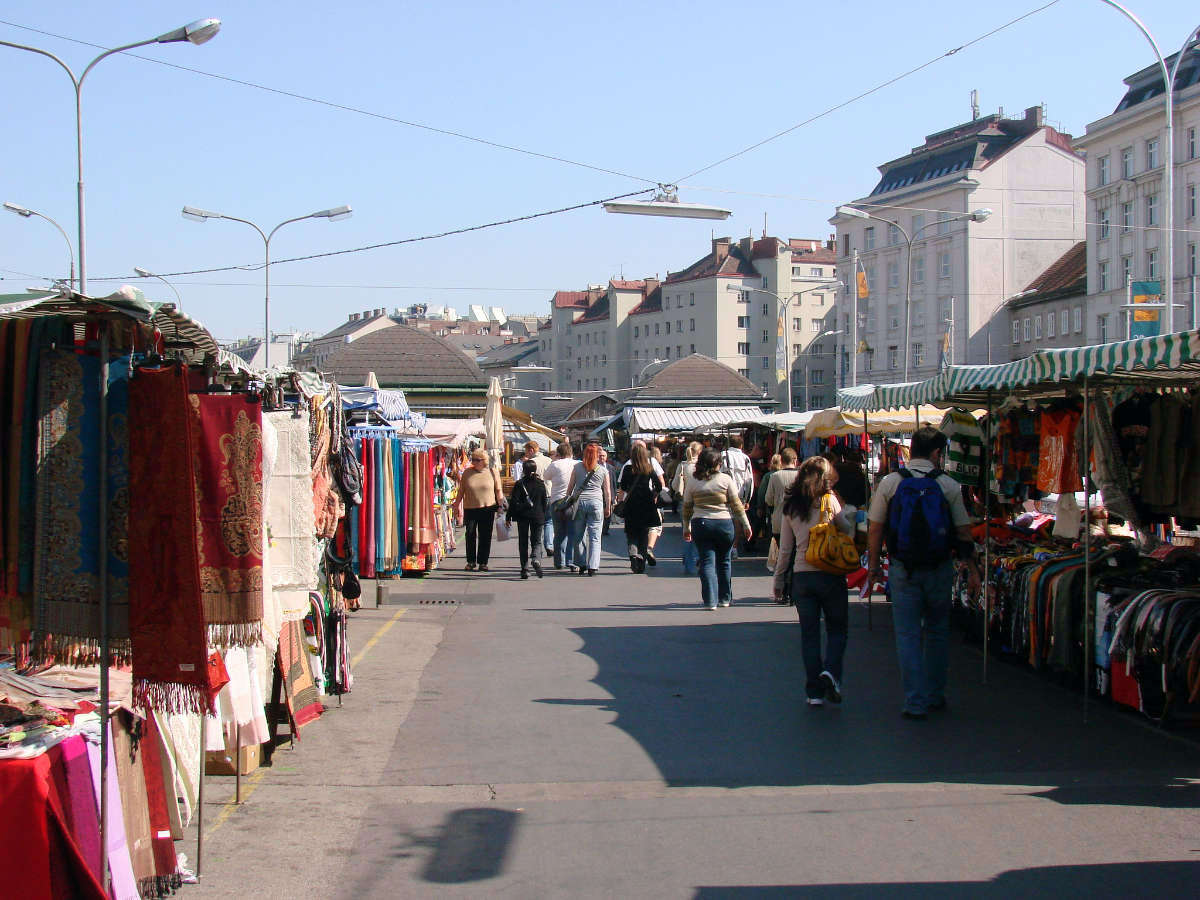 🧭 How to get there
The best way to get to the Naschmarkt is by public transportation. The closest subway station is Kettenbrückengasse, on Line U4.
It is located between Karlsplatz and Kettenbrückengasse
You can also get there by the U1, U2, U4 lines at the Karlsplatz station.
This post contains affiliate links. Every time you order a service or stay at a hotel through one of these links, I will get a small comission, and it won't cost you a thing.