Learn how to make English Muffins! This homemade English Muffin recipe you give you better than store bought ones!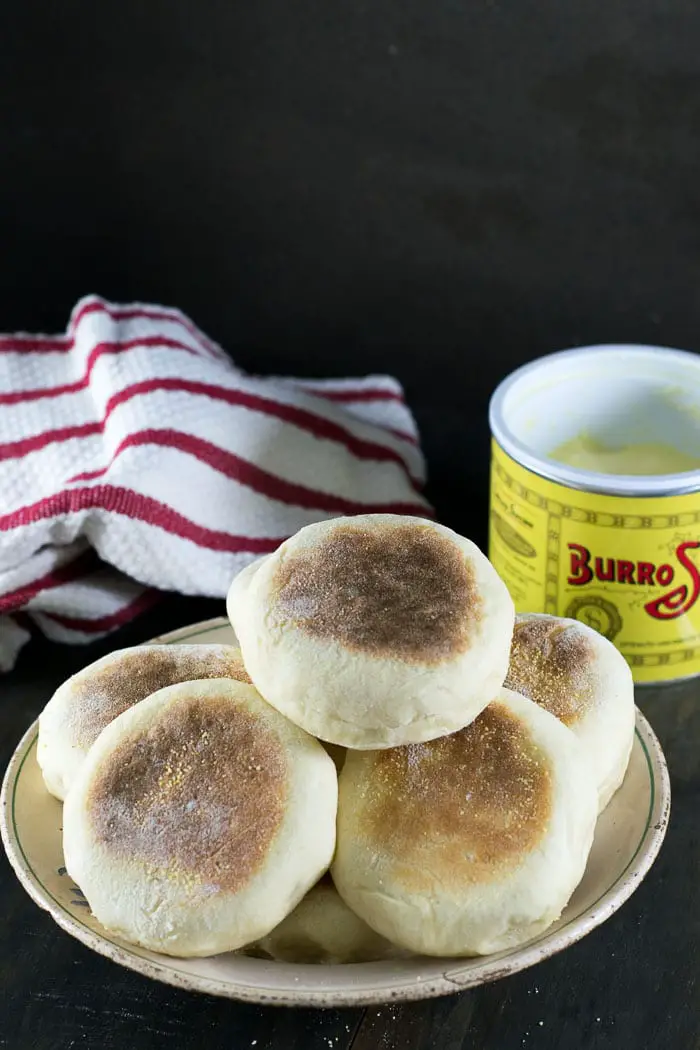 If you are new to the blog, I'm Brazilian and live in Brazil, so we often don't get everything we want at grocery stores. And English Muffins are on the list of things that do not exist here, really! So we have no alternative. We have to make our own! But thankfully, with this recipe we get perfect English Muffins, much better than store bought. How do I know? When we travel, eating is a major part of the trip and visits to grocery stores are kind of big deal 😉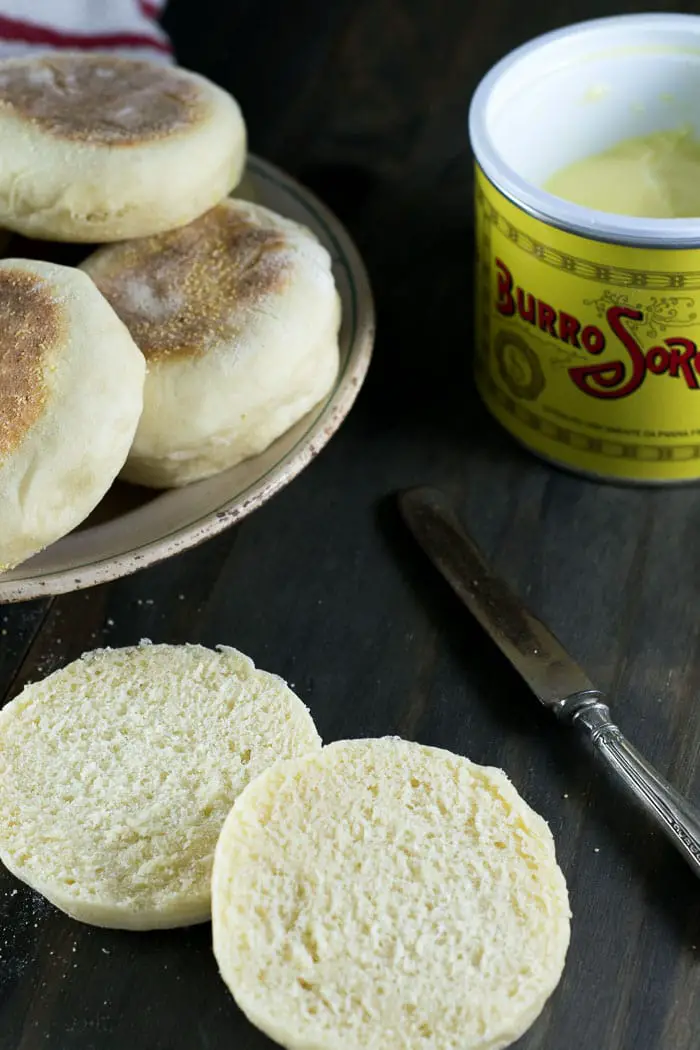 We eat them when we make Eggs Benedict, or as regular bread (my daughter loves them). They taste amazing grilled with butter, ham and cheese - as a perfect substitute for regular bread on a classic Brazilian breakfast item.
Tips to make English Muffins
If you don't have a bread machine please check the notes and you'll learn exactly what to do.
These English Muffins freeze well and can be reheated in the microwave or toasted.
They are perfect for Eggs Benedict and Eggs Florentine, but also great with some butter, for a grilled cheese sandwich and more!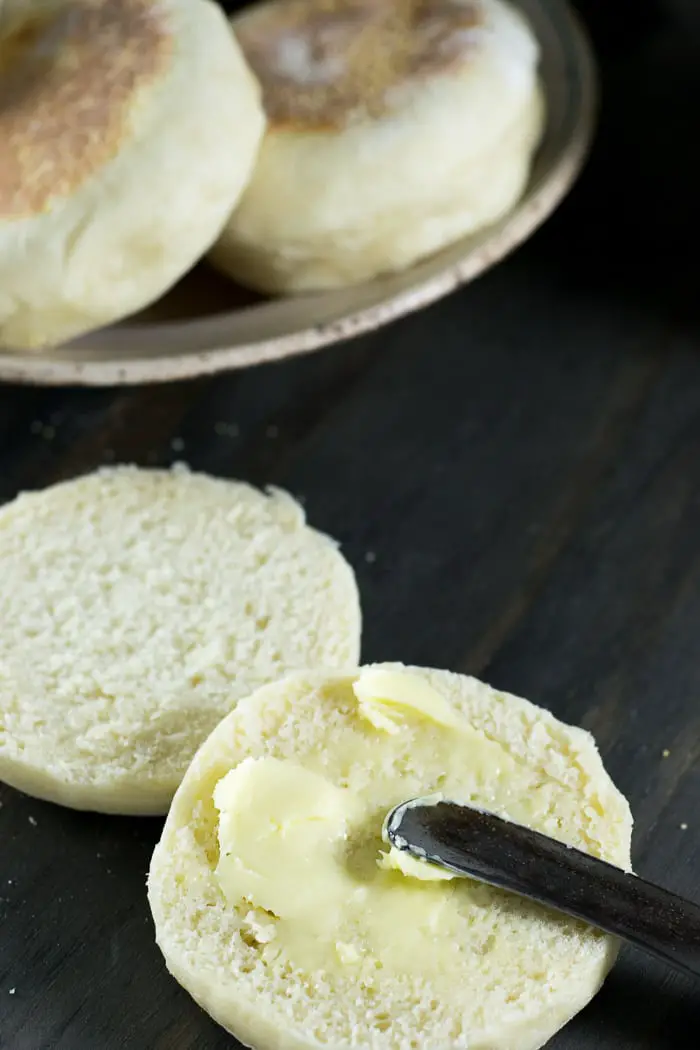 For more Bread recipes click here.
Here is the recipe!
English Muffin
Makes:
10-12 English Muffins
Ingredients:
1 cup milk
3 tbsp unsalted butter
1 egg
1/2 tsp salt
2 tbsp sugar
3 cups all-purpose flour
1 1/2 tsp dry yeast
Cornmeal
Instructions:
If you are using a bread machine:
Add ingredients in the machine in the order listed. Start knead cycle (or similar).
When cycle is finished sprinkle cornmeal over your work area.
Roll out dough until you get a 1/2 inch (1.3cm) thick rectangle. Turn the dough so that each side gets lightly coated with cornmeal.
Cut into 8 to 10 rounds. You can use an empty large tuna can or a glass. Gather up the trimmings and cut more rounds.
Place the rounds on a baking sheet, cover and let rise for 20 minutes - it's not necessary to double in size.
Heat a skillet or griddle on low heat. Cook the muffins about 5 to 7 minutes on each side, until golden brown.
Notes:
If you don't have a bread machine mix all ingredients and knead until you get a smooth dough, about 5 minutes. Let dough rest for 1 hour, then sprinkle cornmeal on your work area and continue with the instructions above.