We just love quick and easy recipes! Well, who doesn't? But they should always be tasty, don't you think? Let me tell you that this Quick & Easy Bread Pizza recipe will give you exactly that!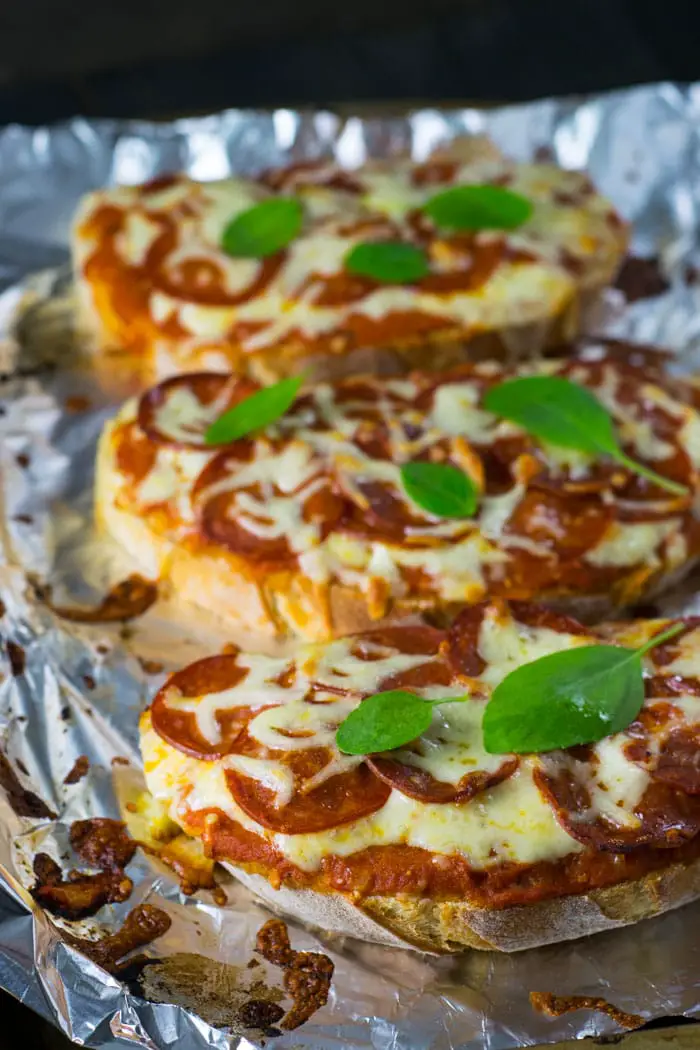 One of these days my daughter said she would like to have pizza for dinner but we didn't feel like making one. So the best alternative was to make a Bread Pizza 🙂 Our tomato sauce is pretty easy to make, we had some pepperoni in the freezer, cheese in the fridge, artisan bread and voilá: we had pizza!
If you want to make your own Artisan Bread in advance I have an amazing recipe here (coming soon)! You could even make this pizza using these homemade flour tortillas!
This is a great recipe for those days when you just don't feel like spending too much time in the kitchen, but still want to have something delicious 😉 And there is something so comforting about a good slice of bread, tomato sauce and lots of cheese!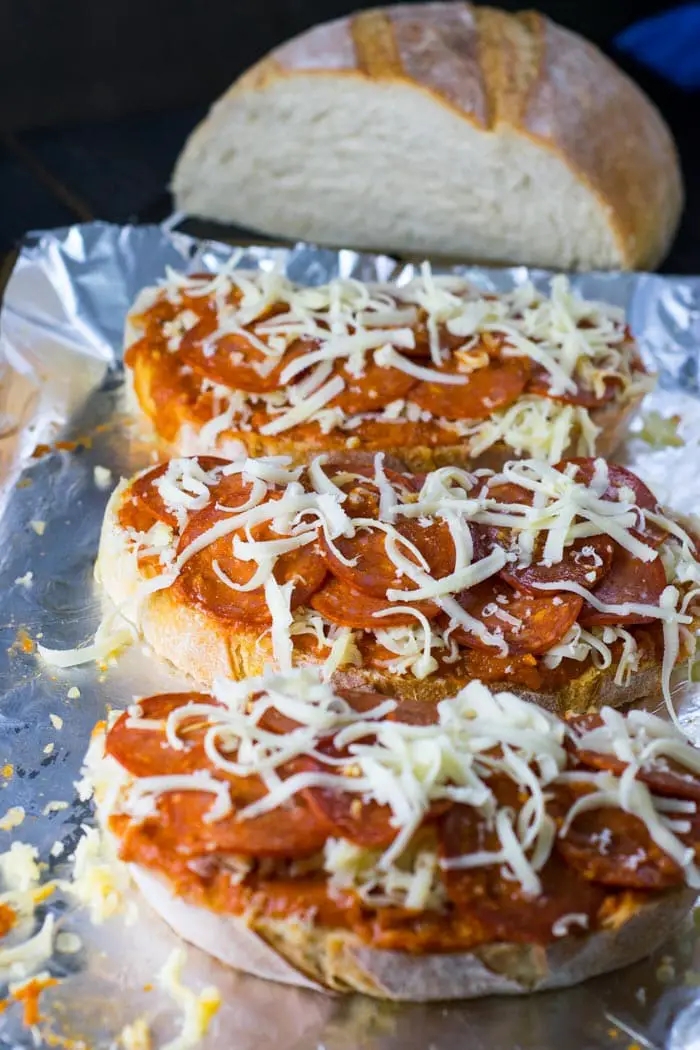 Bread Pizza
Ingredients:
For the sauce:
1 tbsp olive oil
1 small onion, chopped
1 garlic clove, minced
1 can tomatoes
1/2 tsp oregano
Salt and pepper to taste
For the pizza:
4 slices artisan bread
3oz (90g) pepperoni, sliced
10oz (300g) mozzarella cheese, grated
Fresh basil leaves
Instructions:
Preheat oven to 350F (180C)
For the sauce:
In a small pan heat the oil, add onion and garlic. Fry them for a few minutes, until lightly golden brown. Add tomatoes and oregano and bring it to a boil. Turn down the heat and simmer for around 10 minutes. Add salt and pepper to taste.
For the pizzas:
Place bread slices on a baking sheet. Spread sauce, add cheese and pepperoni.
Put it in the oven for around 10 minutes or when cheese is melted and pepperoni looks crispy.
Remove from the oven and add fresh basil leaves. Serve immediately.