Learn here how to make a Dutch Baby Pancake! It's not only pretty, but also so delicious and easy to make! It's great for breakfast and brunch any time of year!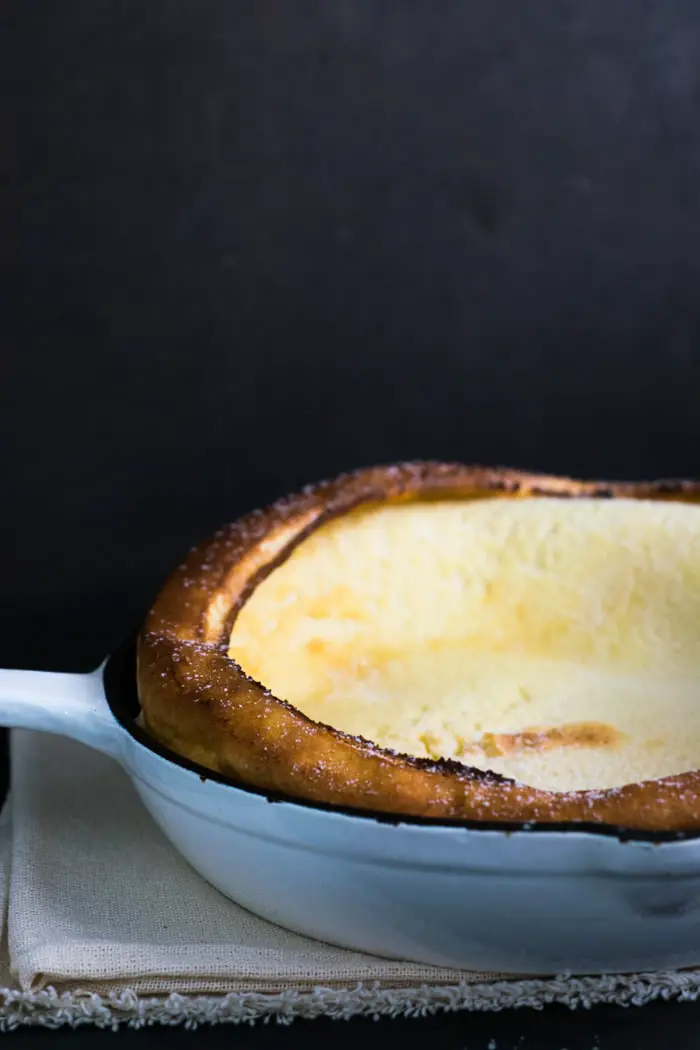 When we first saw a picture of a Dutch Baby Pancake we fell in love with it 🙂 And all we could think about was when we were going to make it! It's so pretty, mainly because you make it in a skillet that goes to the oven and while it's being baked it puffs so beautifully.
But if you have never made it I'll have to tell you something, when you remove it from the oven it collapses kind of fast. But it's still so delicious!
For serving you could dust some confectioners's sugar, or eat it with some syrup, jam, dulce de leche, Nutella or anything else that comes to mind!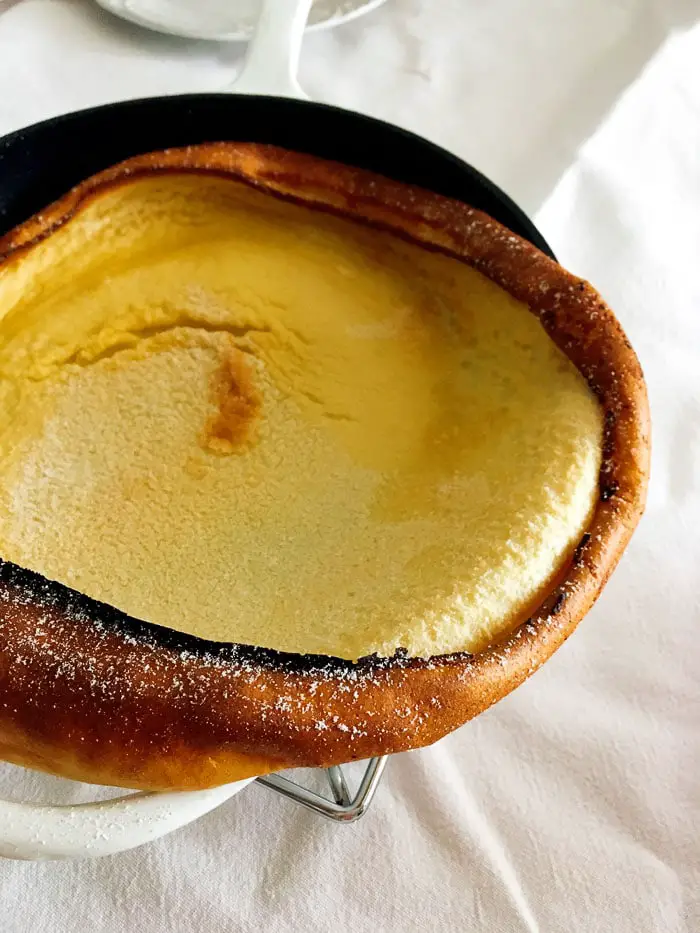 For more Breakfast and Brunch recipes click here.
Dutch Baby Pancake
Ingredients:
1/2 cup all-purpose flour
1/2 cup milk
2 eggs
2 1/2 tbsp sugar
1 tsp vanilla extract
1/4 tsp salt
1 tbsp unsalted butter
Instructions
Preheat oven and a medium cast-iron or ovenproof nonstick skillet to 425F (220C).
In a blender combine flour, milk, eggs, sugar, vanilla extract and salt. Blend and let this mixture rest for 10 minutes.
Remove skillet from oven (please, be careful!), add the butter and spread it all over skillet (bottom and sides).
Pour batter into skillet and bake until pancake is puffed and lightly browned, 10 to 15 minutes.
Remove from oven and serve immediately.