We traveled to Waco with one thing in mind: visiting Magnolia Market at the Silos, Magnolia Table and more! We had a great time and here I'll show you everything!
In January we went to Texas and one of the reasons we decided to go to this great American state was to visit Waco. Well, not Waco, but the "Magnolia World" Chip and Joanna Gaines from Fixer Upper have started there. Sorry Waco, but visiting Magnolia Market, Silos Baking Co. and Magnolia Table was the reason to go all the way there!
*check the end of the post where I share I few things we learned about Chip and Joanna 🙂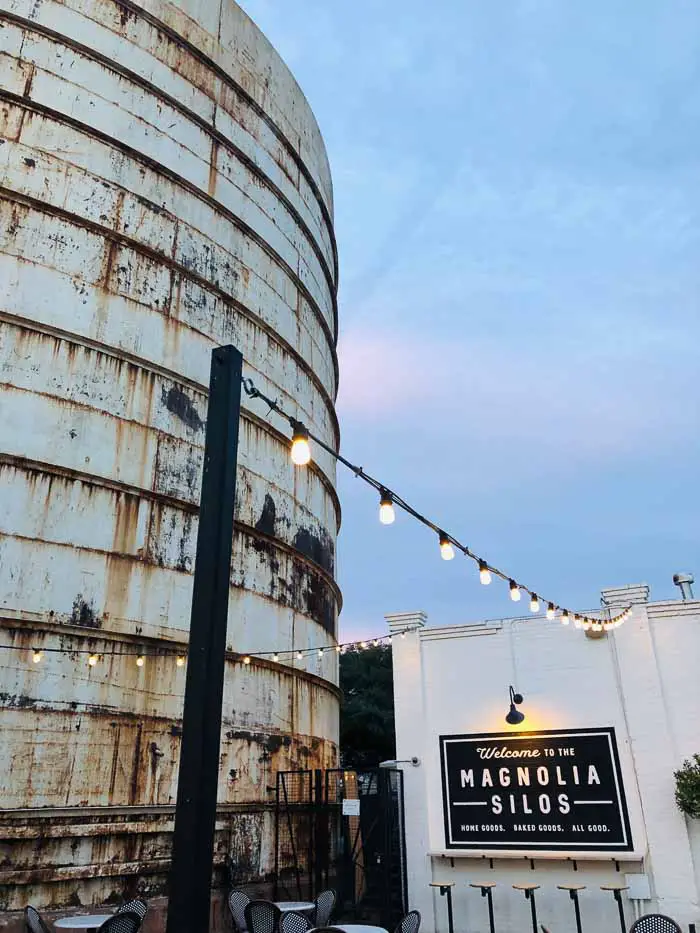 We live in Brazil and while it might seem a lot of trouble to go all the way to Waco just to visit a couple of stores and a restaurant, this was our opportunity to see for ourselves what we had seen on TV and other blogs, specially as fans of the couple from Fixer Upper.
Of course we didn't go all the way to Texas just to see the Magnolia Market and Silos. We ended up deciding to visit Texas because we were looking for a destination in the US that was not too far from Miami (we went on a cruise too) and we could fly there from Brazil using frequent flyer miles.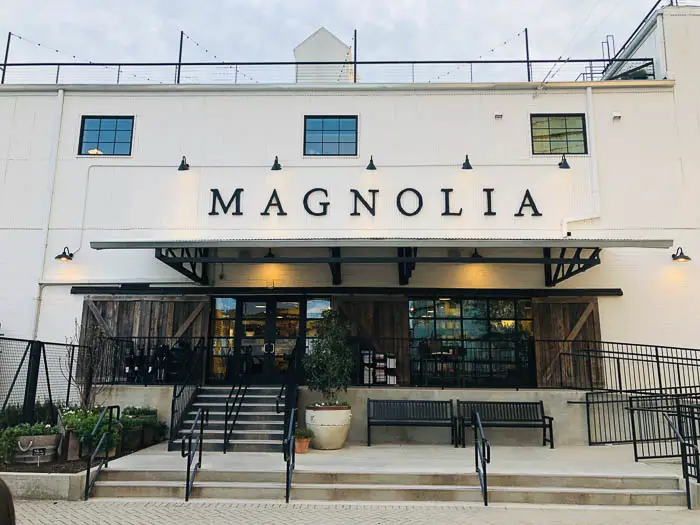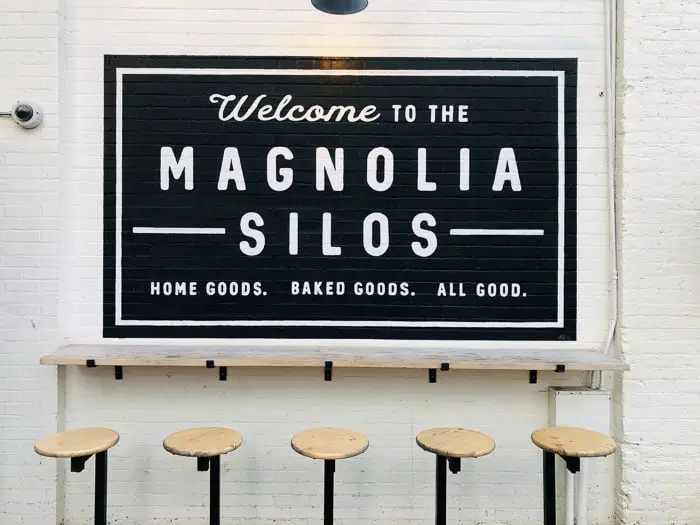 The first time we watched Fixer Upper was during our trip through the Southwest. We got quite early to the hotel everyday (it was cold and dark - it was winter) and while resting from the exciting day we had, we would watch TV. We ended up watching a Fixer Upper marathon and we really liked the way Chip and Joanna worked.
Who are Chip e Joanna Gaines
Unless you've been living in another planet (or a country where Discovery Inc does not have a home channel) you've heard of Fixer Upper, the HGTV show where a run down house is transformed into a dream house - imagine the fairy Godmother working her magic on a house instead of a girl - and the magic lasting longer 😉
On the show they really put themselves into the renovation. Chip working with the demolition and renovation and Joanna with ideas and decoration. *The show ended in 2018 but their business keep growing!
We really liked the mixture of style and the fact that they do work hard.
Our home is almost complete DIY. For decoration we used family pieces, some things we bought and furniture we designed. Even some small renovations were done by ourselves - which is not common at all here in Brazil.
So, for us it was normal to follow the show and the busy couple, as well as their businesses in Waco: Magnolia Market, Silos Baking Co. and Magnolia Table Restaurant.
Well, let's get back to the post...
Visiting Waco
We arrived in Waco at around 5pm and the first thing we did was to go for a quick visit to Magnolia Market. I have to be honest: I couldn't stop smiling! I was so happy I was there 🙂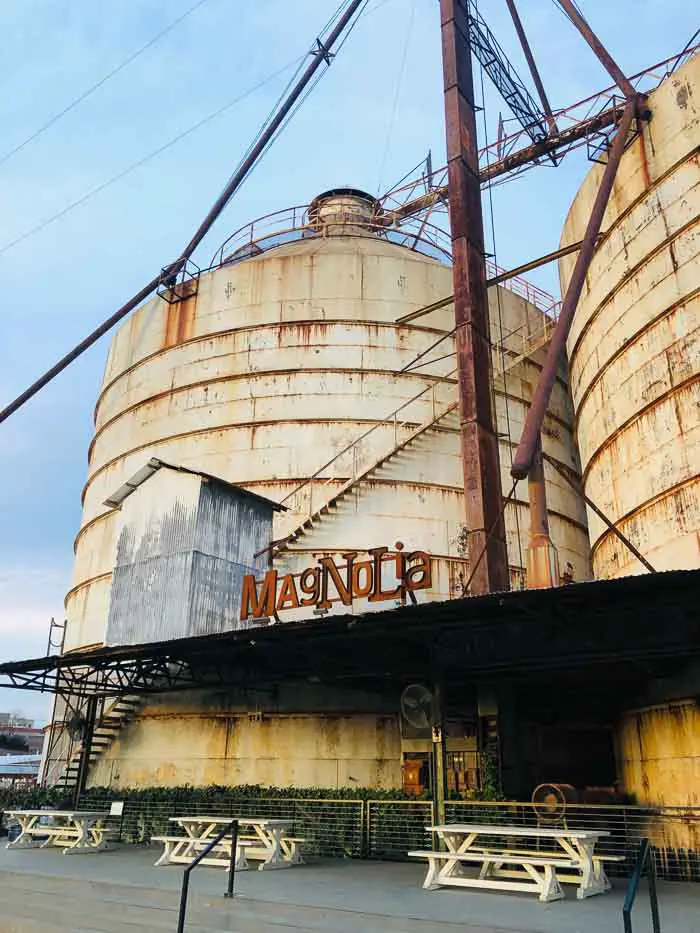 There were just a few people there so we had the market (almost) to ourselves.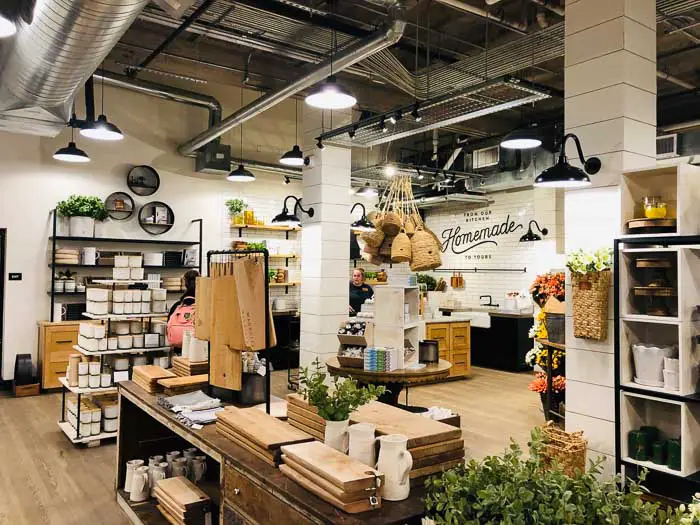 But expect long lines depending on the time of the year and on weekends.
The Silos Baking Co. was pratically empty as well but they were about to close for the day so we didn't spend much time there.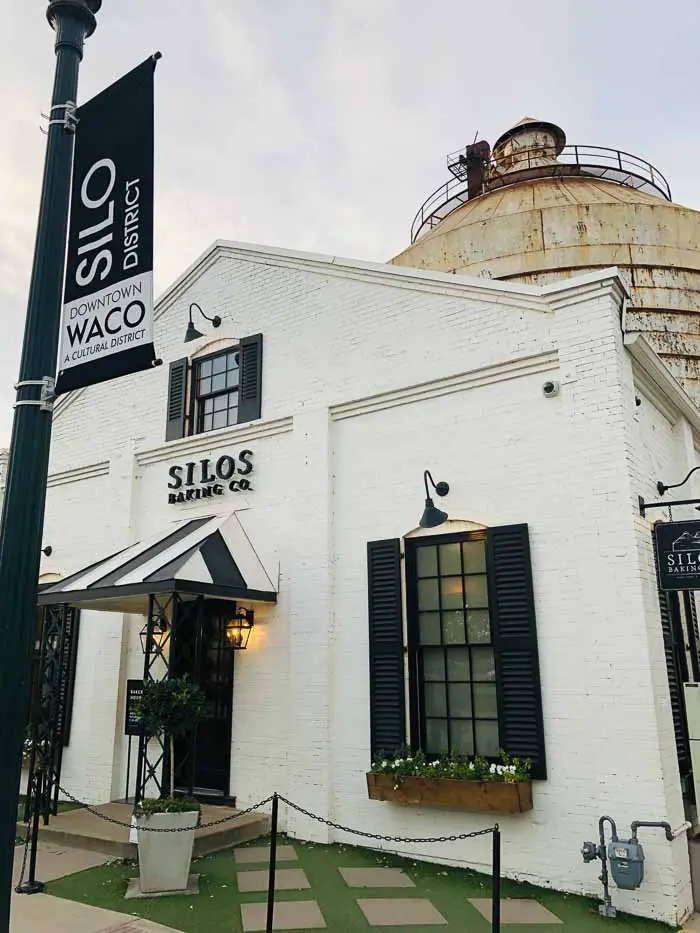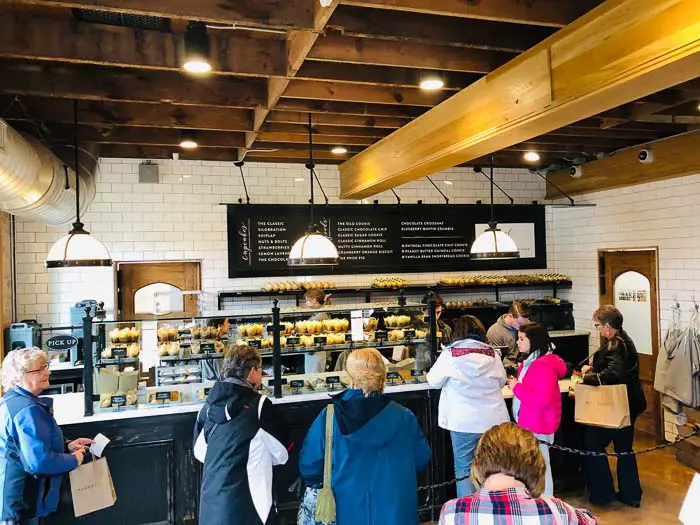 The Magnolia Table
On the next day we woke up very early (it was dark) and went for breakfast at Magnolia Table.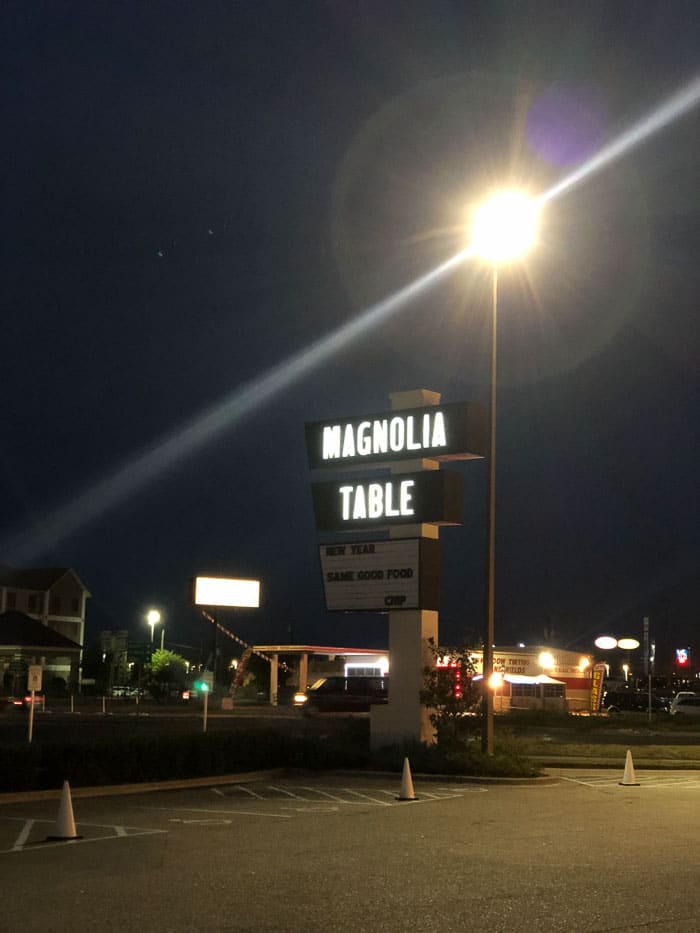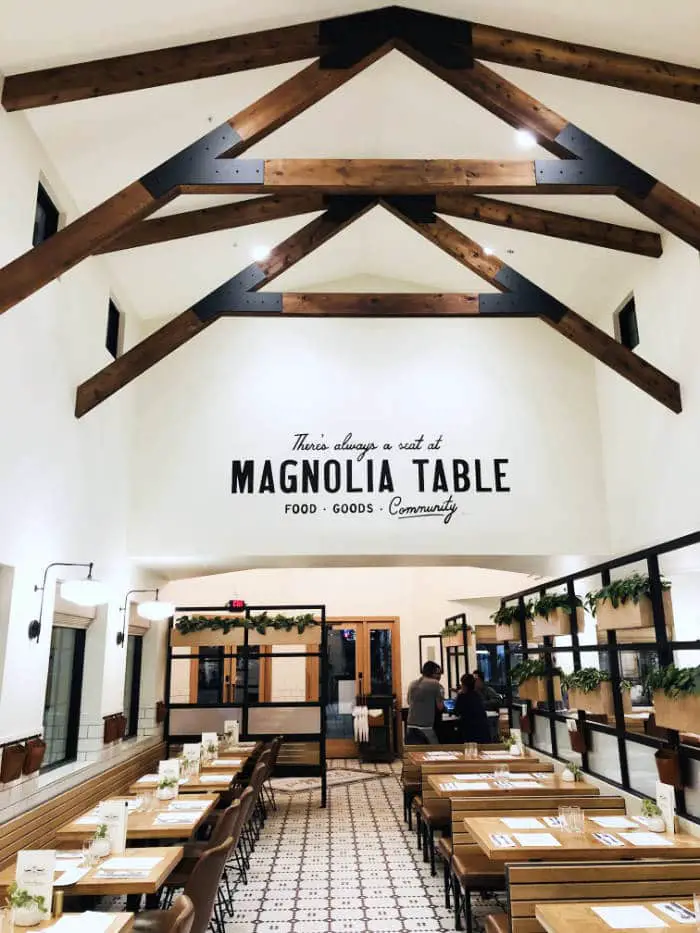 When you enter the restaurant you feel like you are inside a Fixer Upper episode!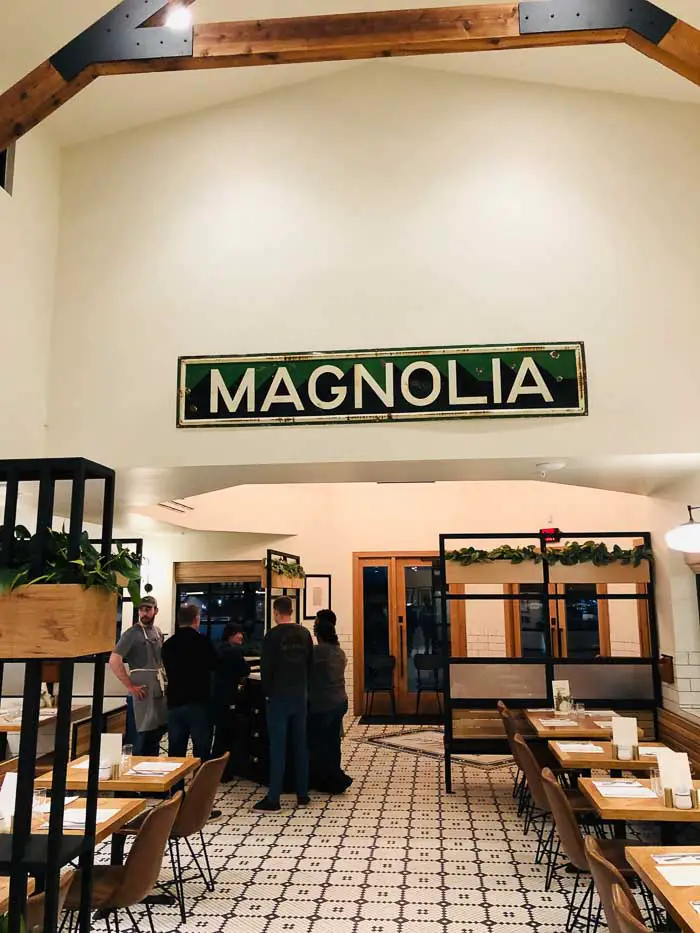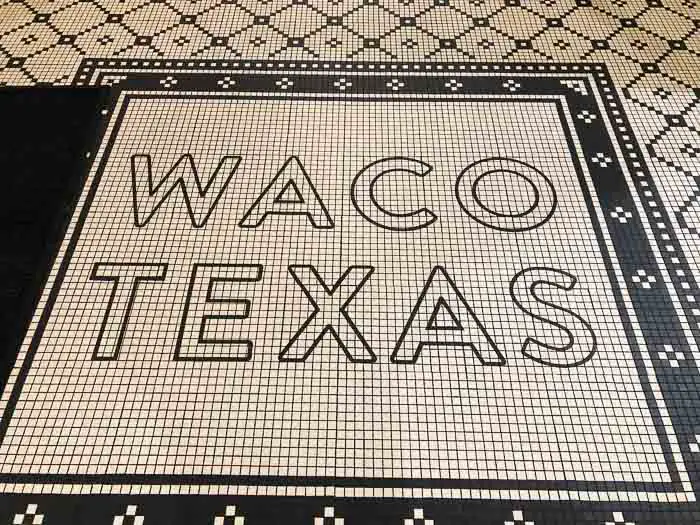 The restaurant was empty. It was about 7am but our waiter said that was not a typical day. It's usually crowded and depending on the day you may have to wait a long time to be seated.
We picked our table, ordered breakfast and went exploring!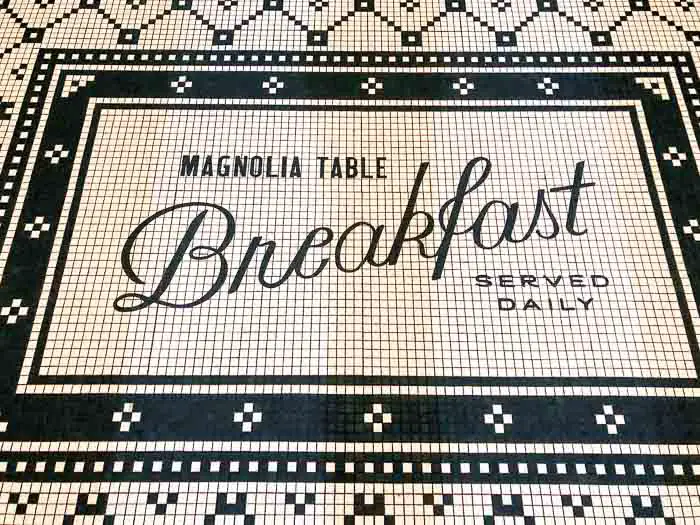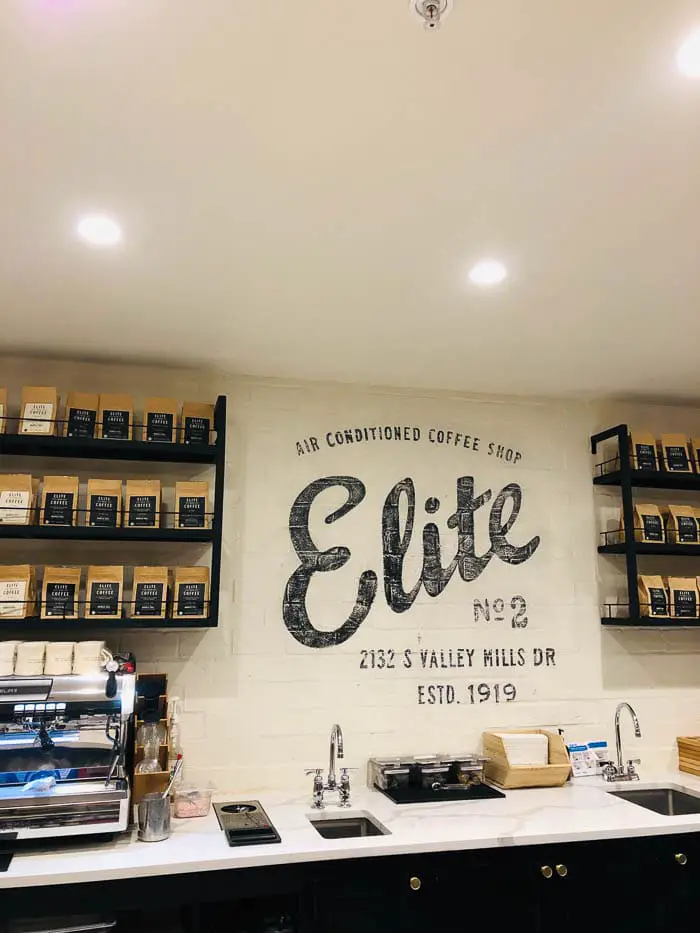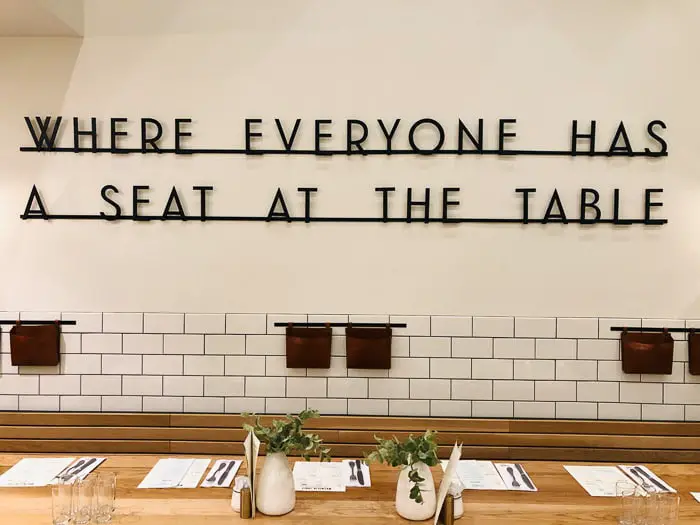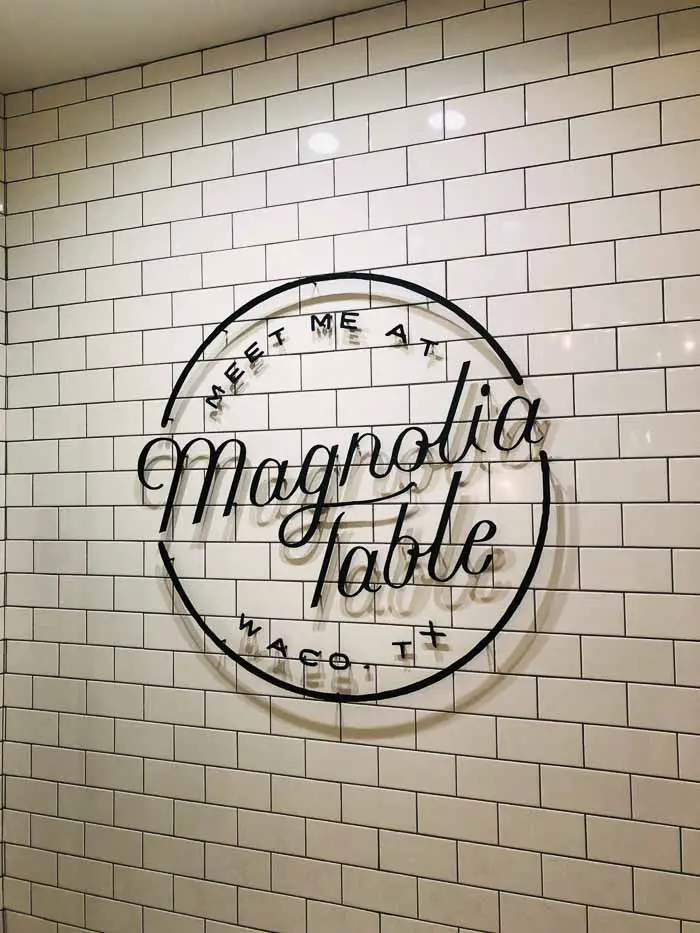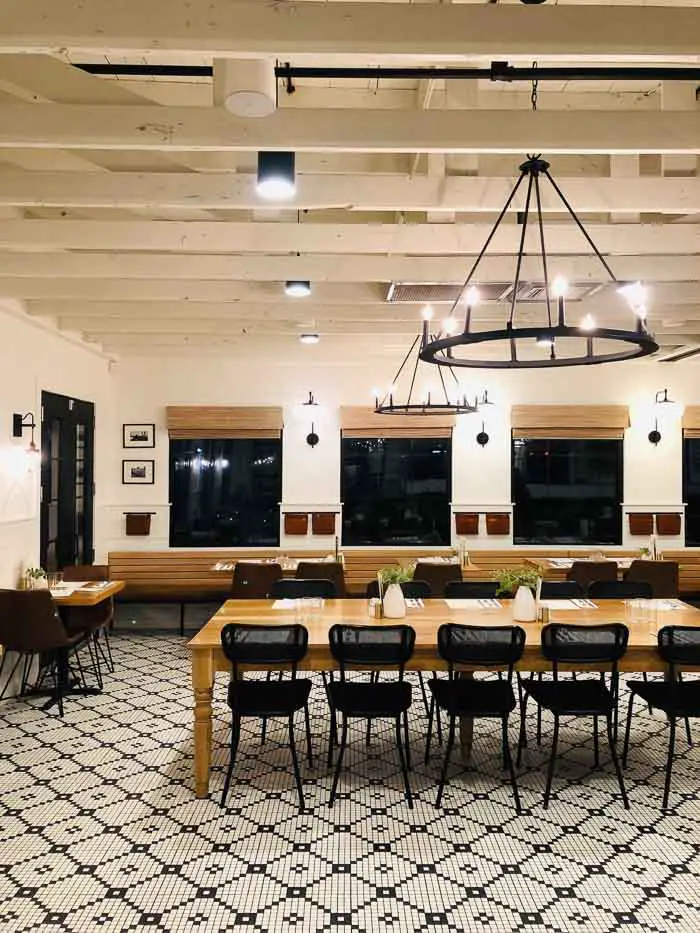 When our food arrived we were shocked by the size of the portions. We couldn't eat everything and we didn't even have lunch on that day!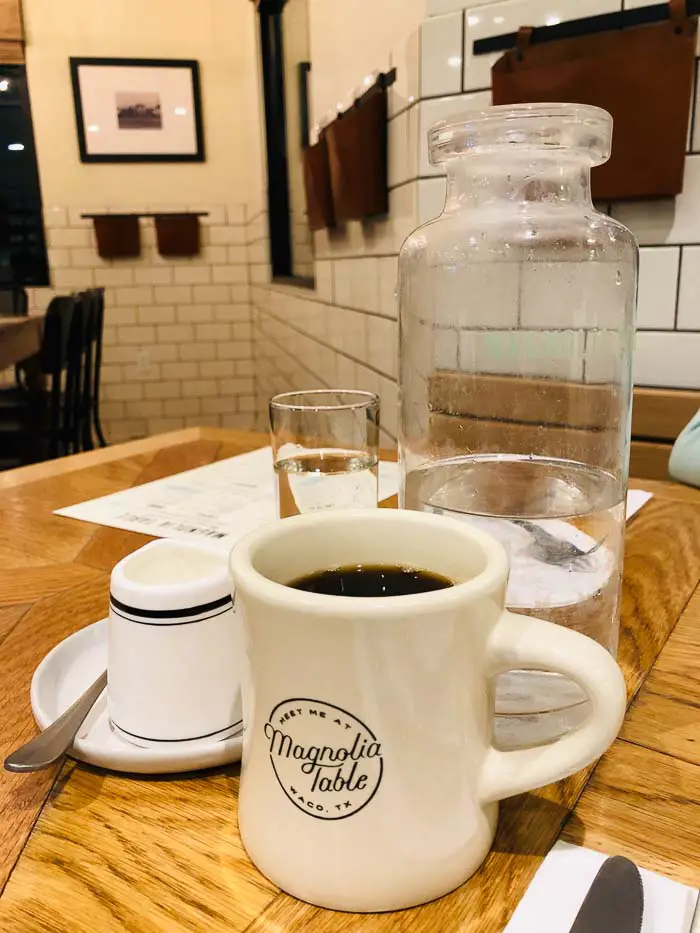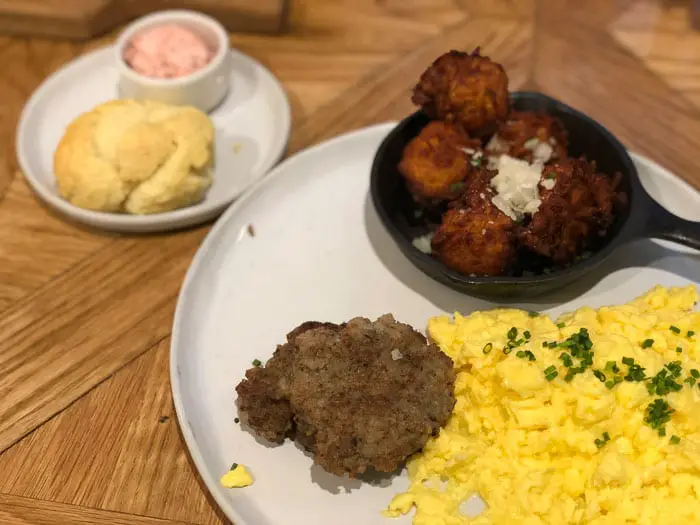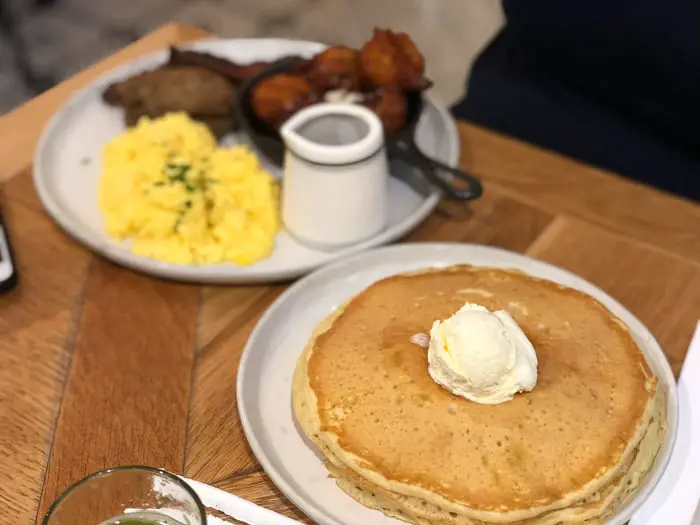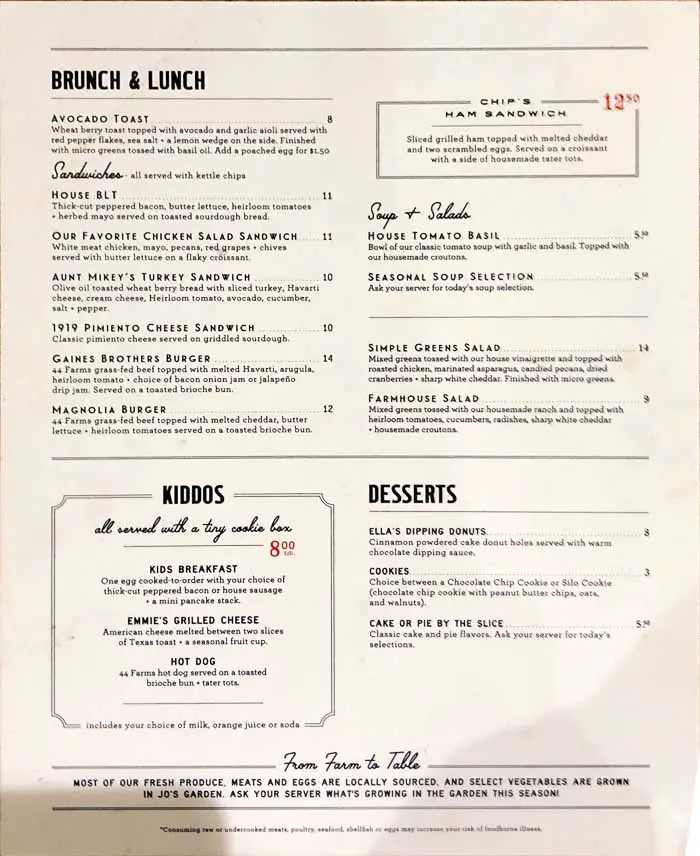 Some pictures from the outside...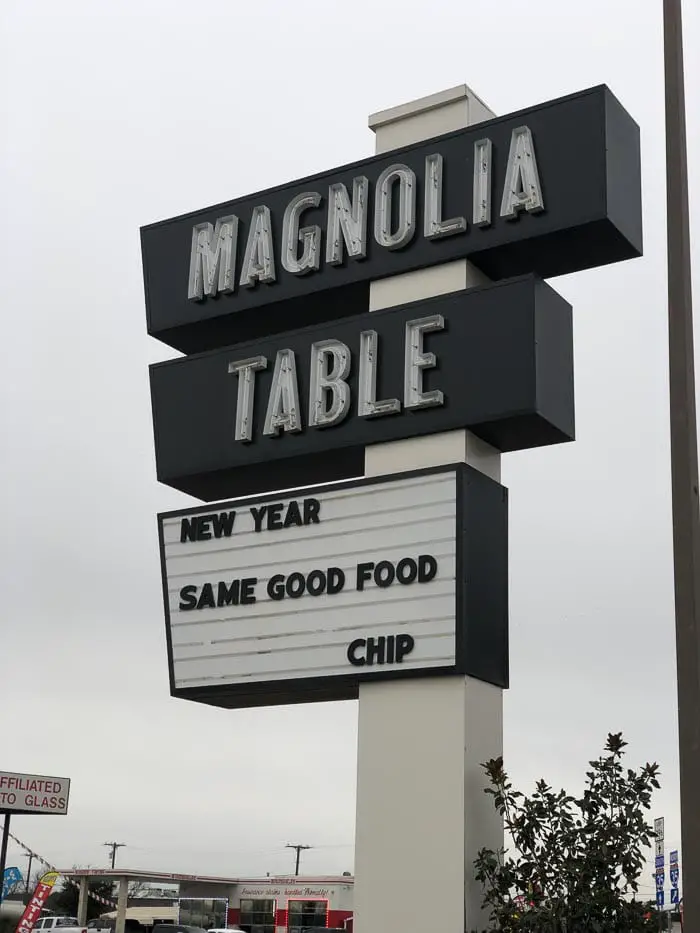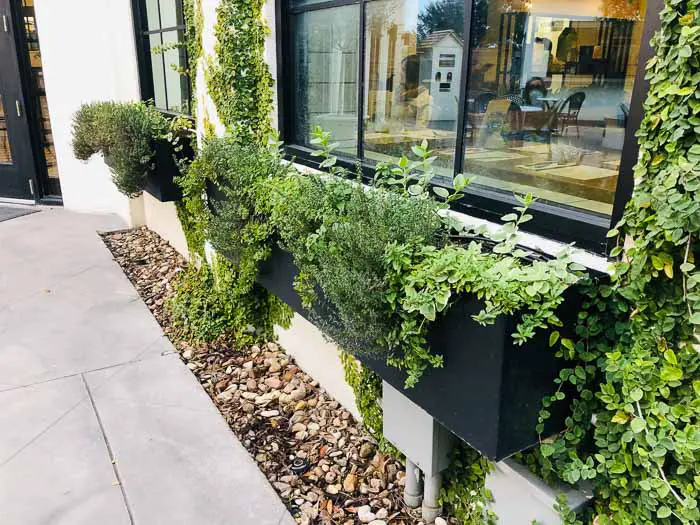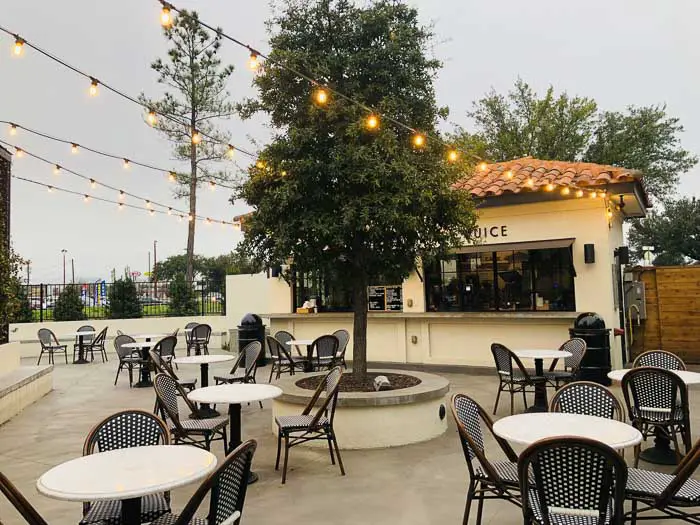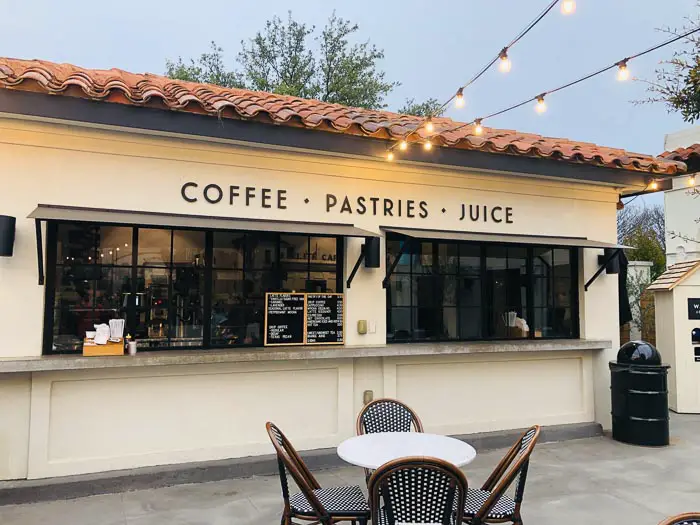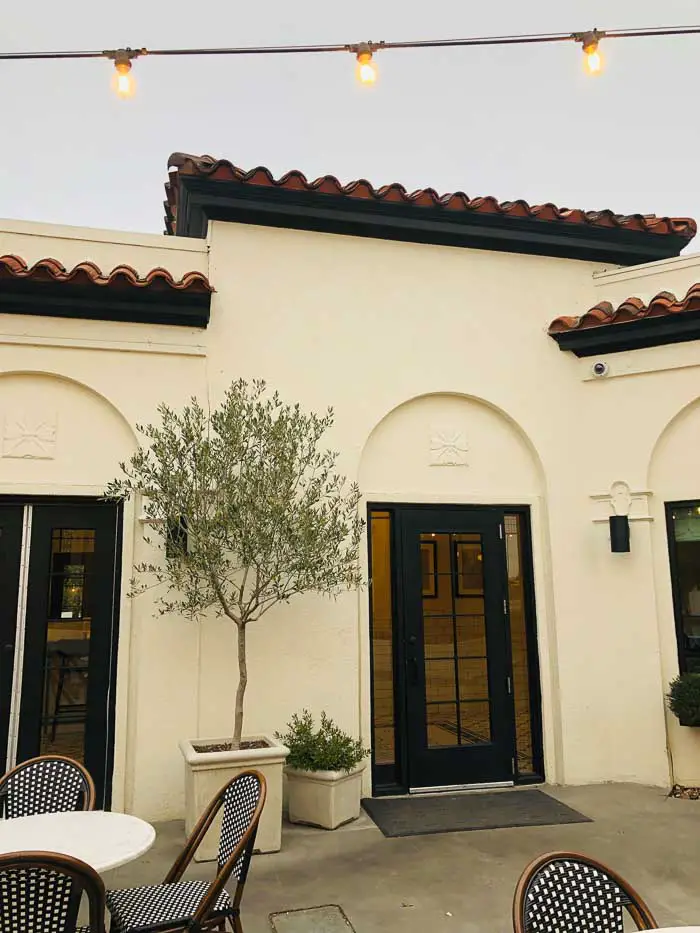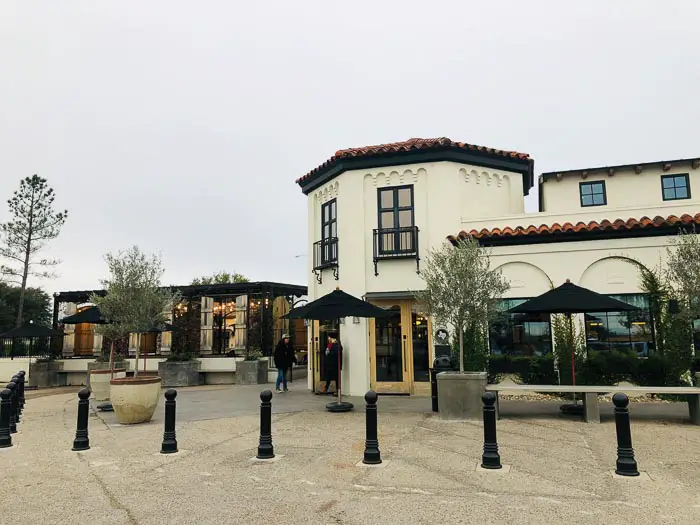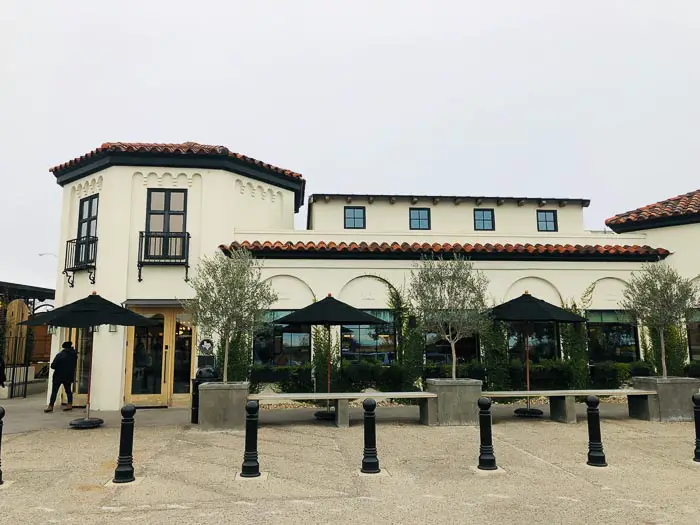 After our meal we stopped by the Take Away, where you can get coffee, some pastries and other to-go treats. You could also buy some utensils with the Magnolia logo.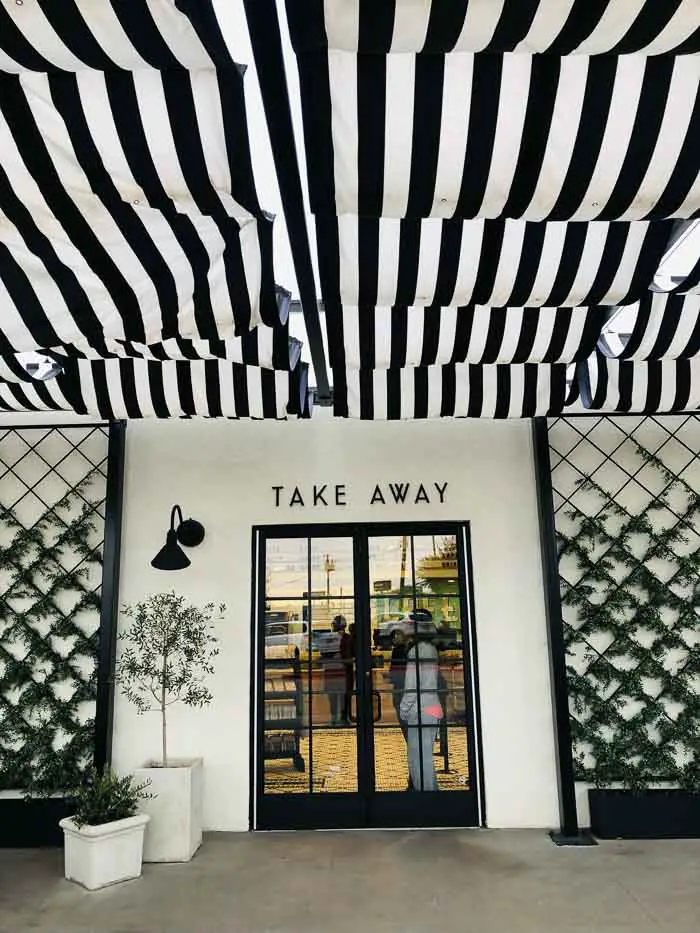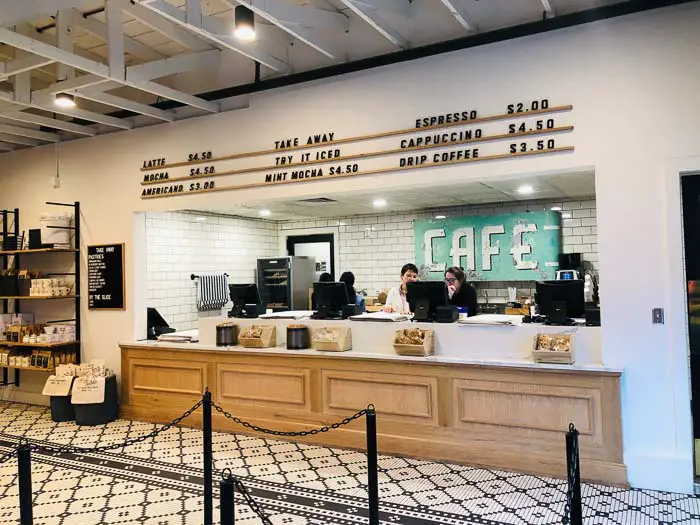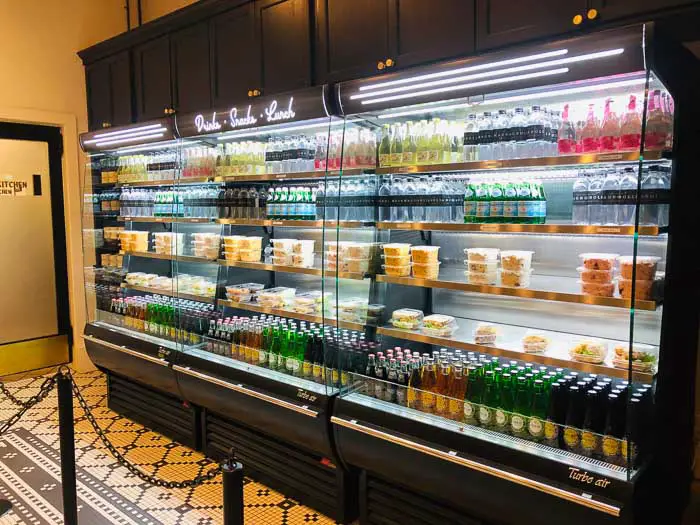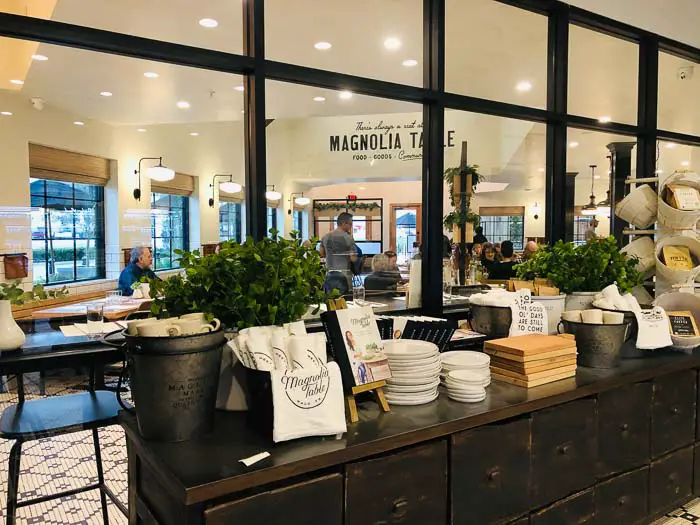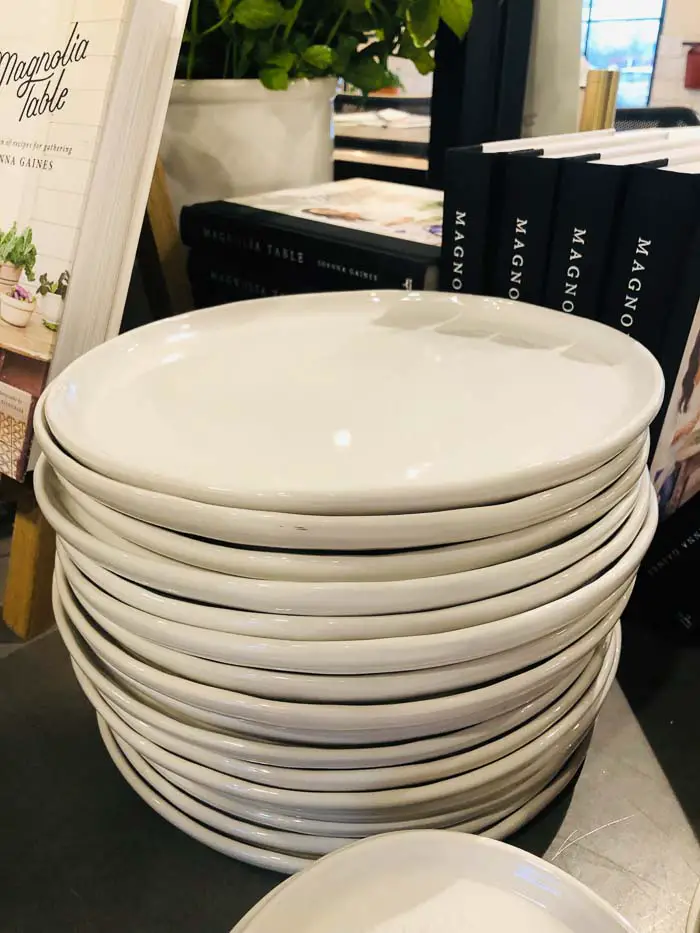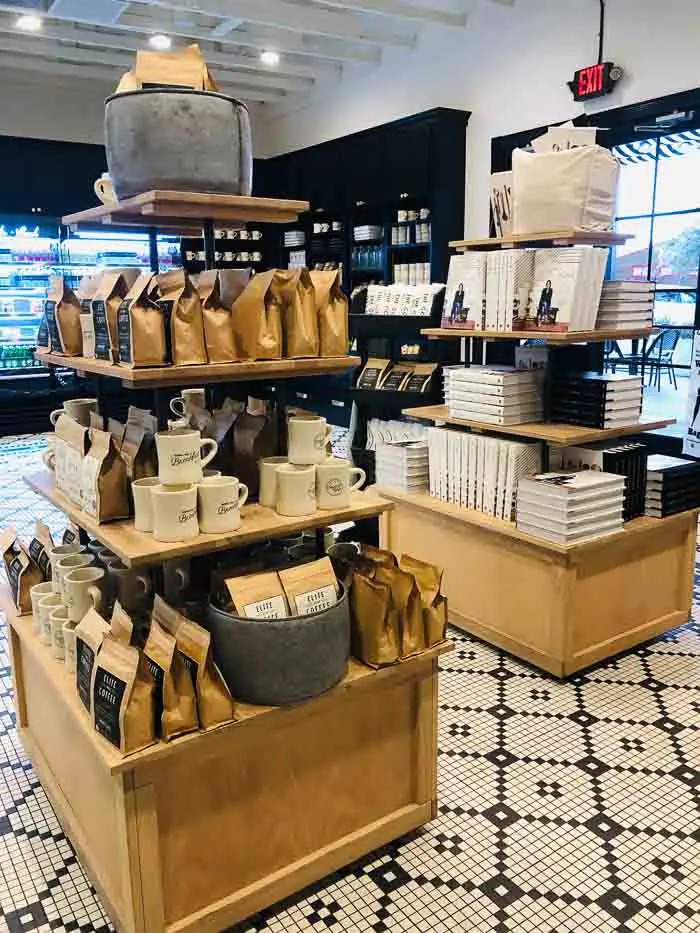 Visiting the Magnolia Market in Waco
We then went for another visit to the Silos District.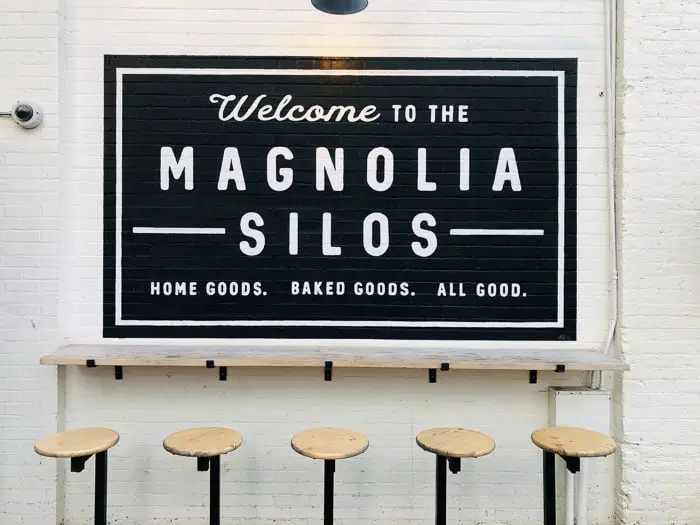 It had more people than the day before, but it was still pretty calm.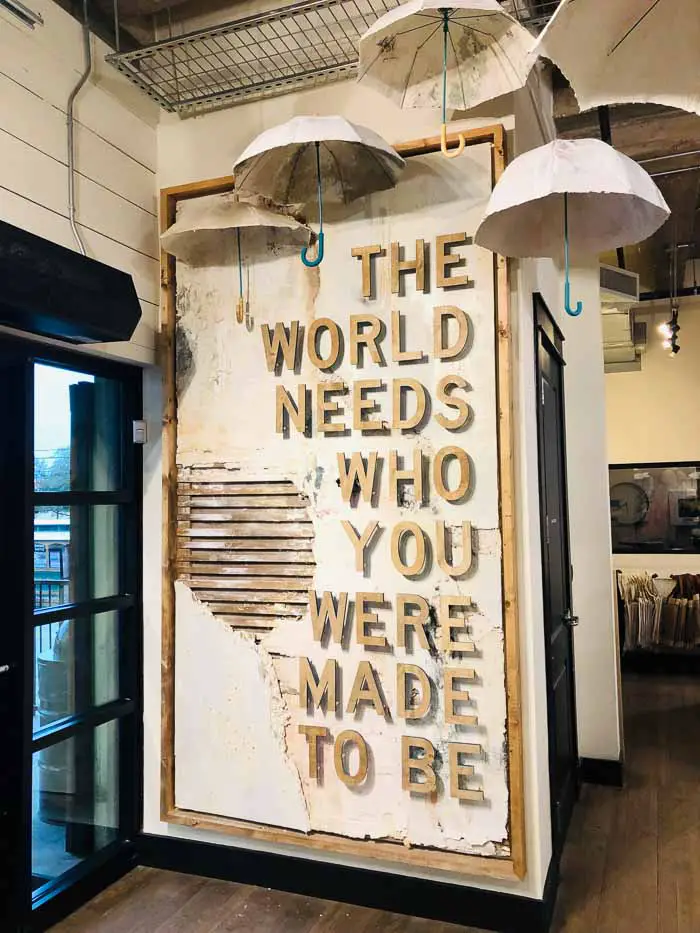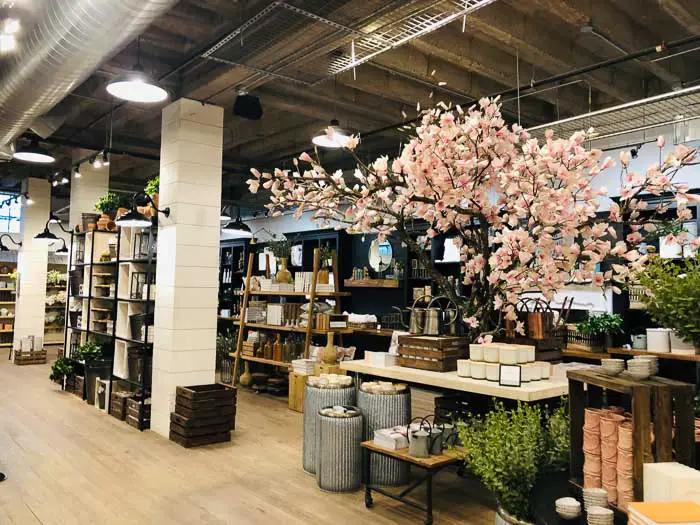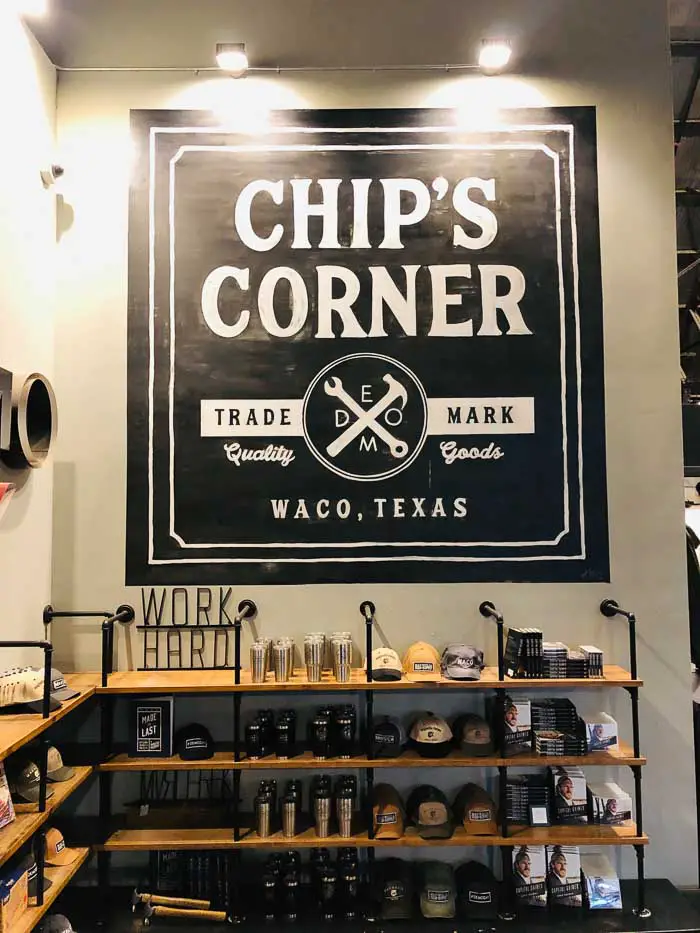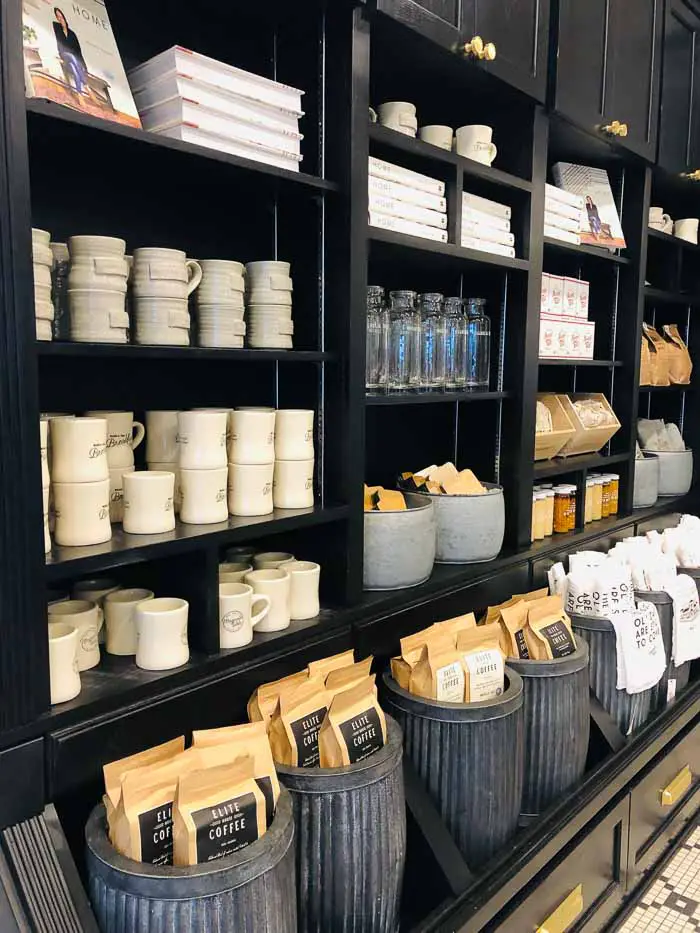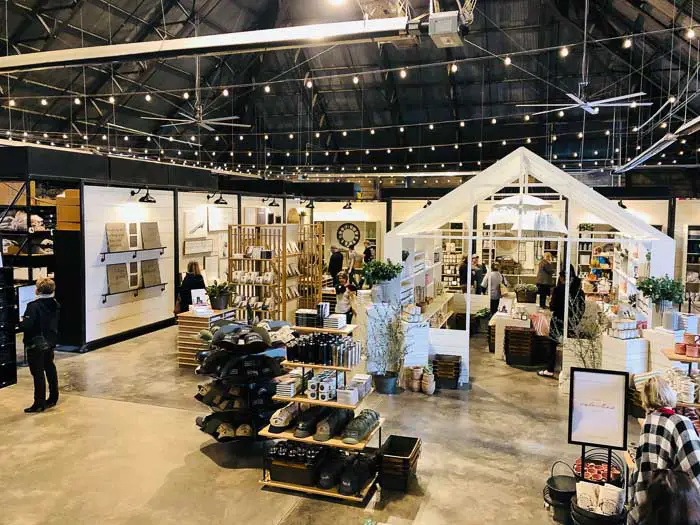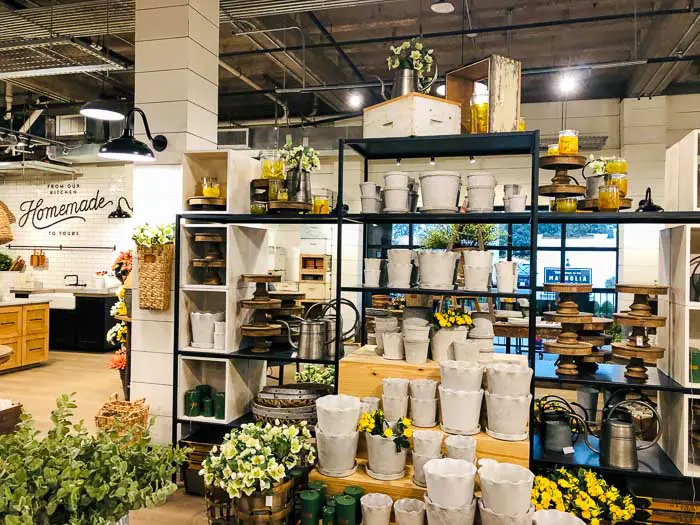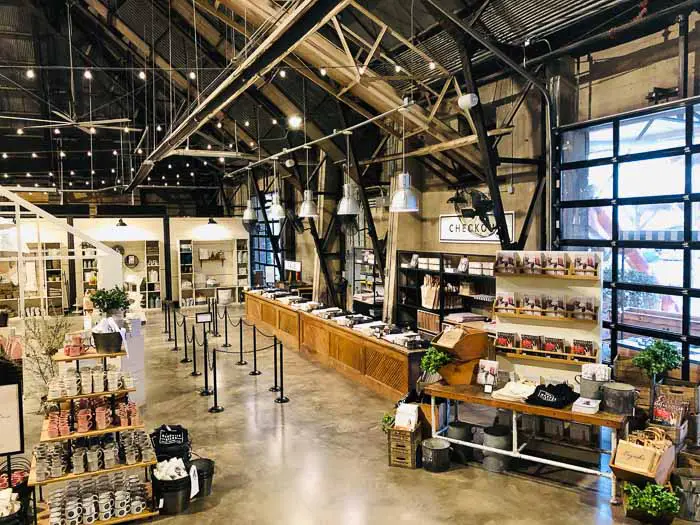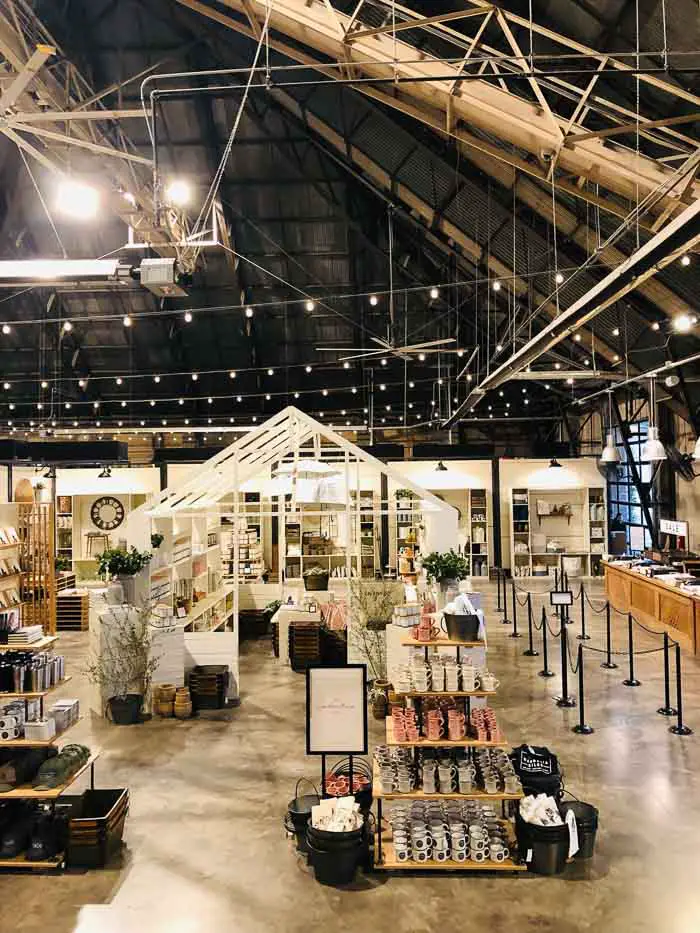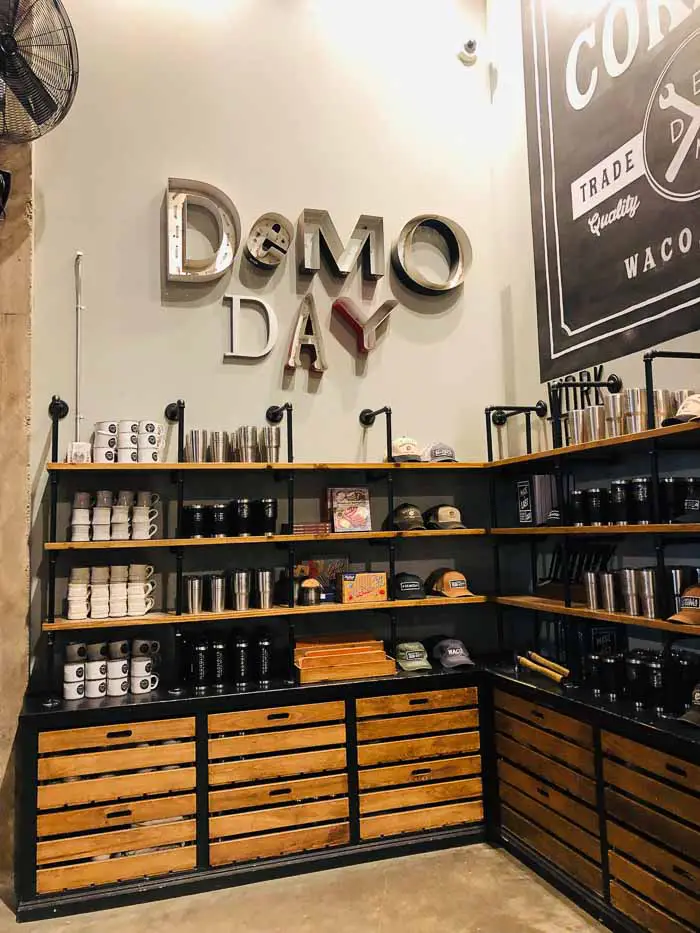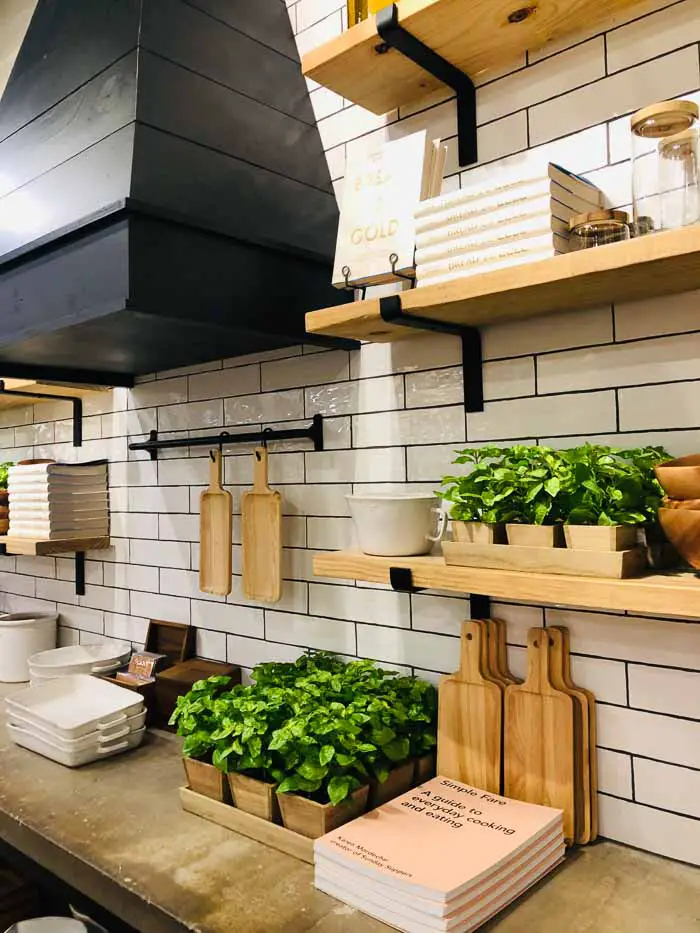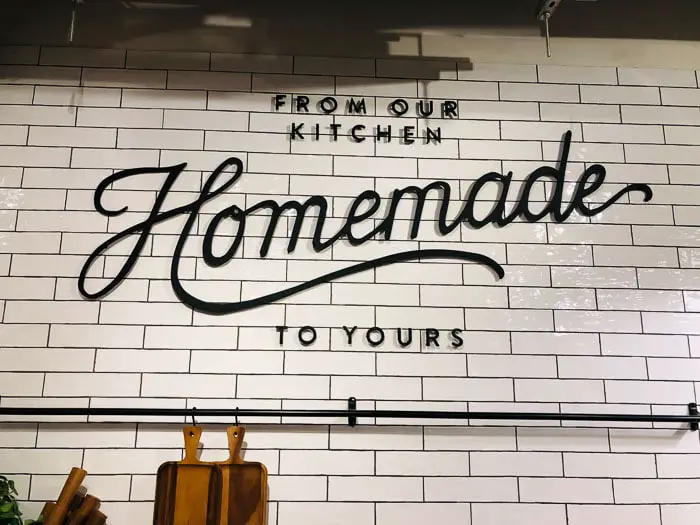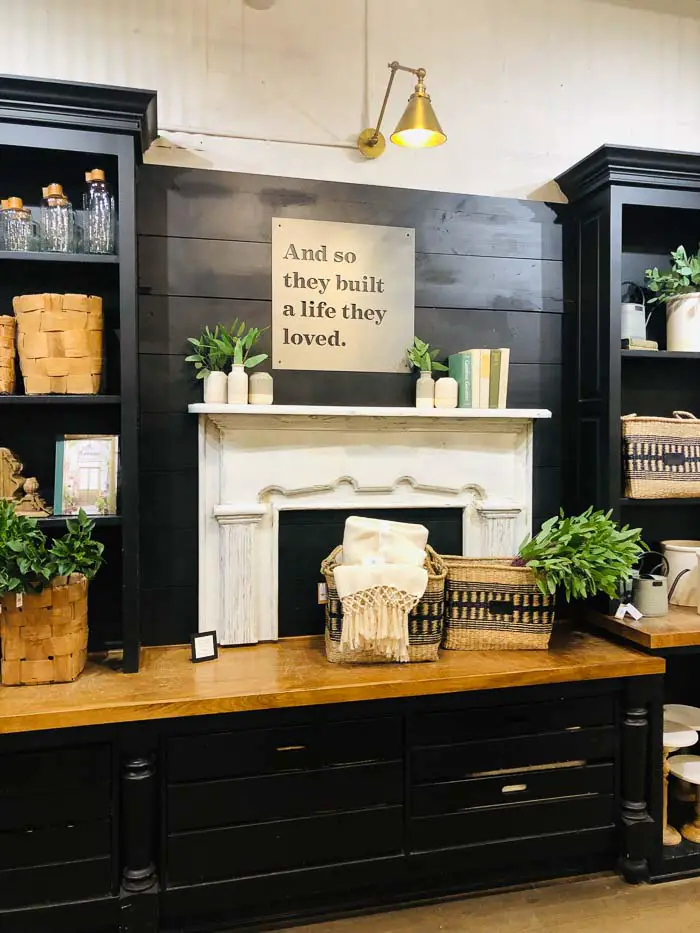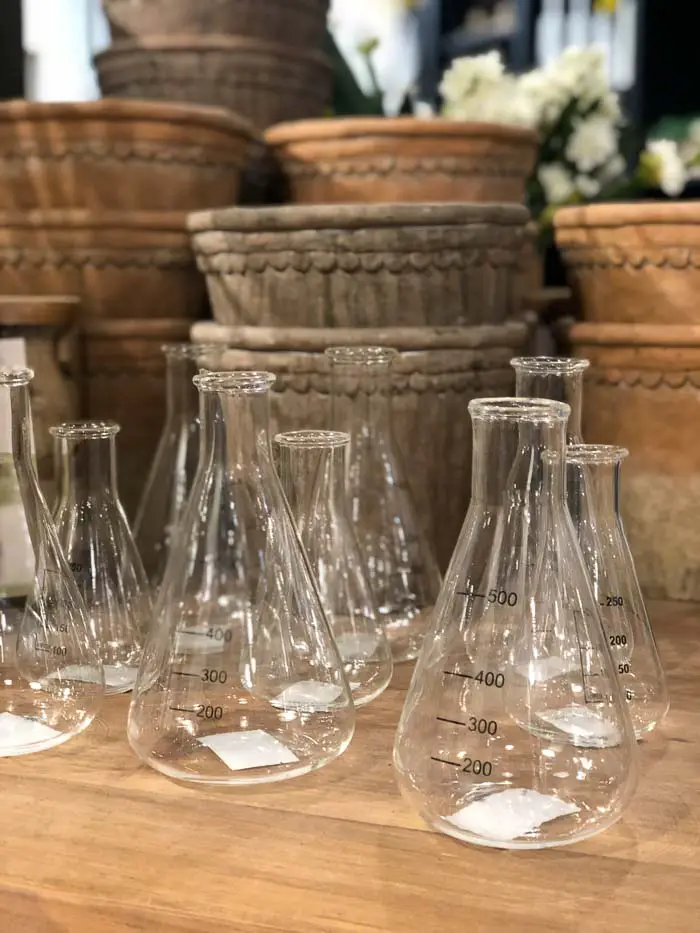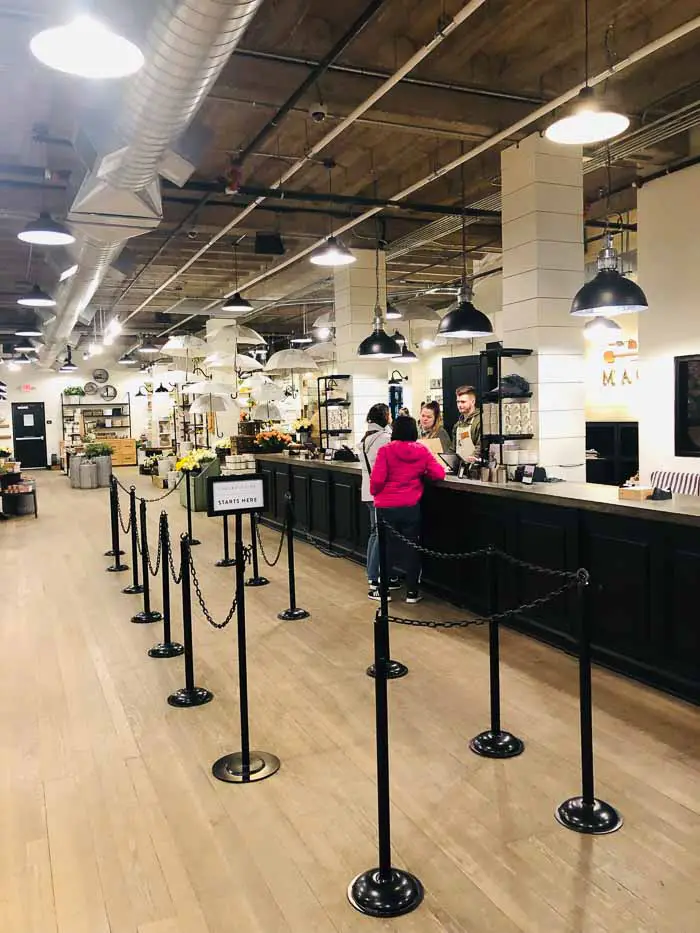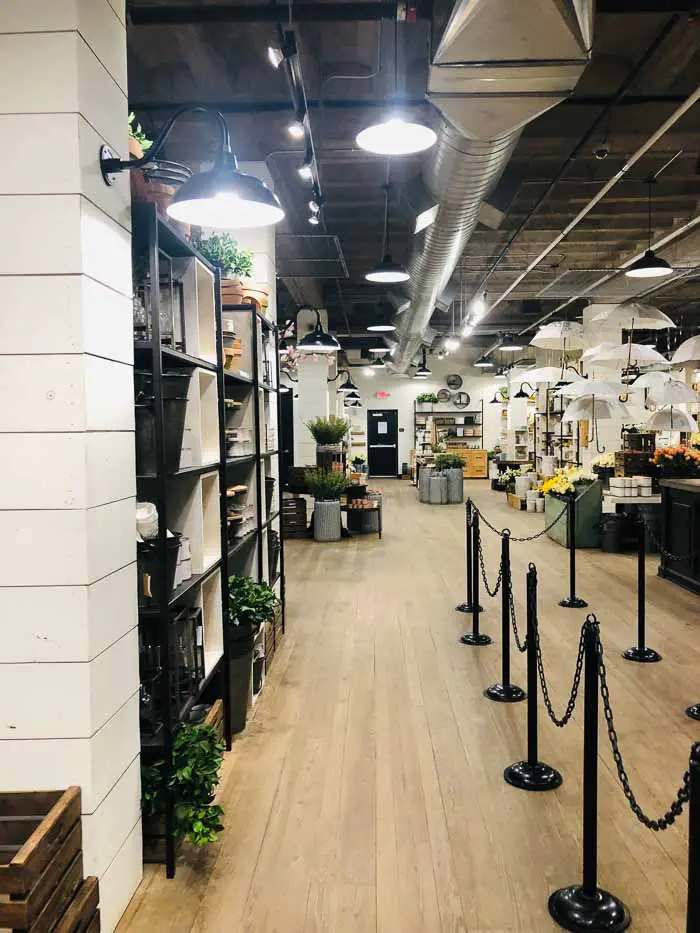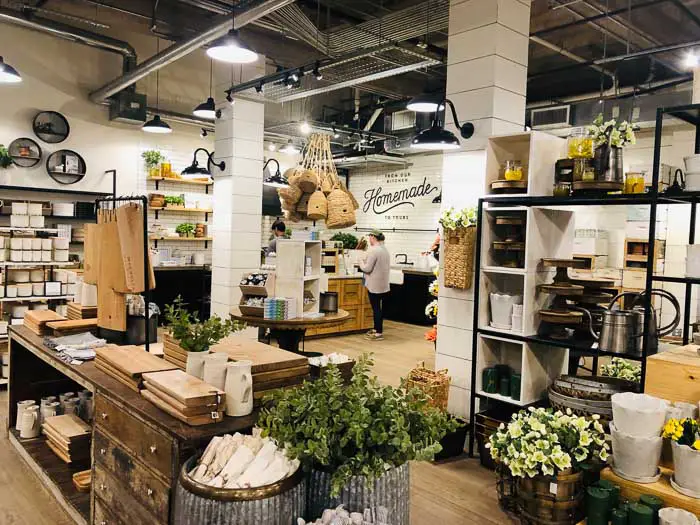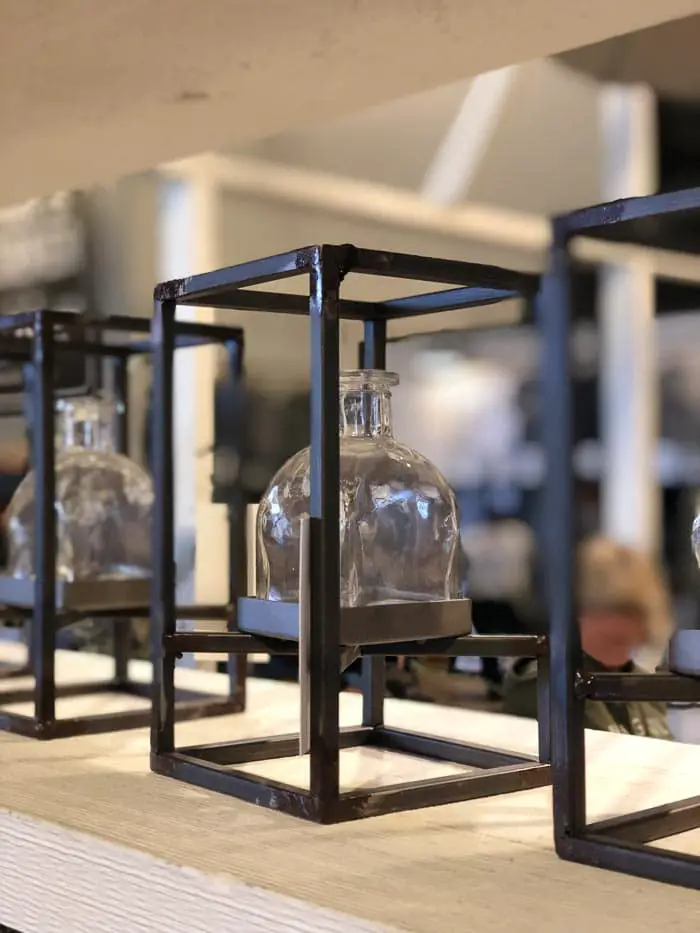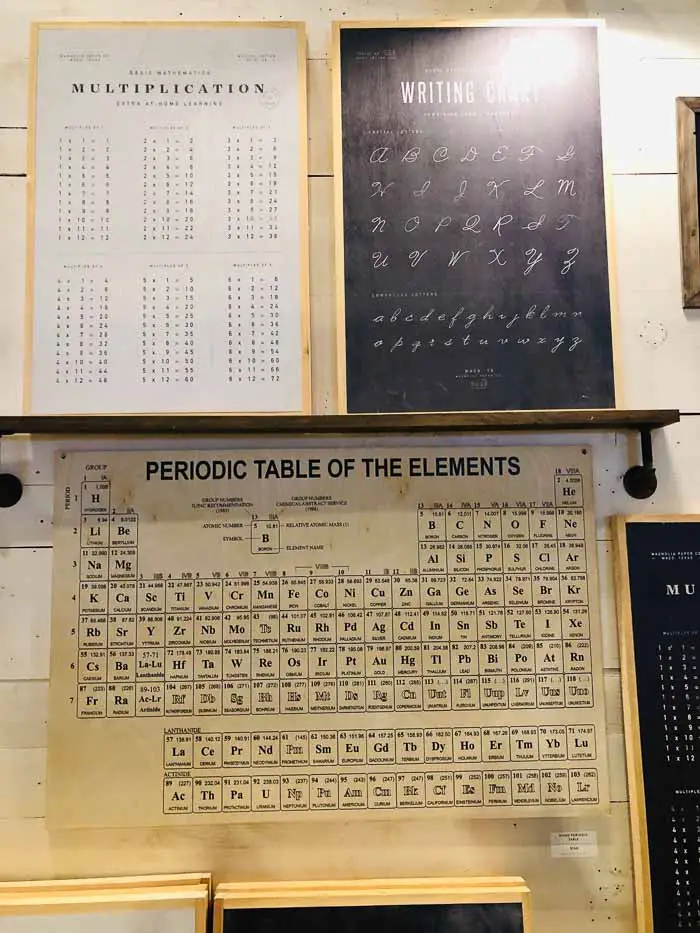 After buying a few things we visited the food trucks area and the gardening shop, the Magnolia Seed + Supply.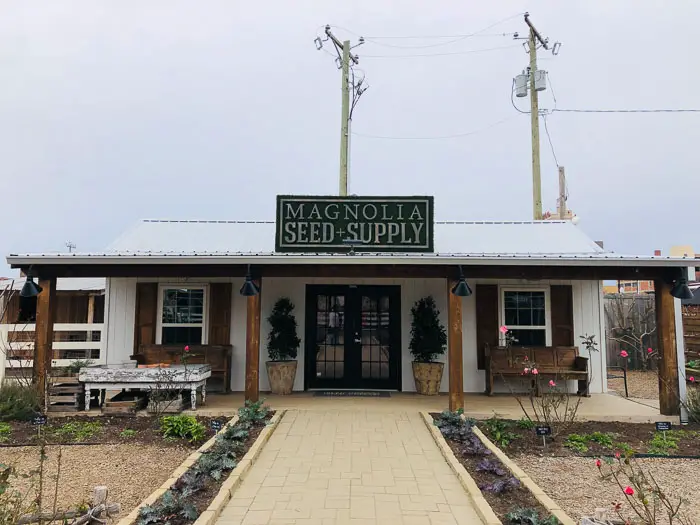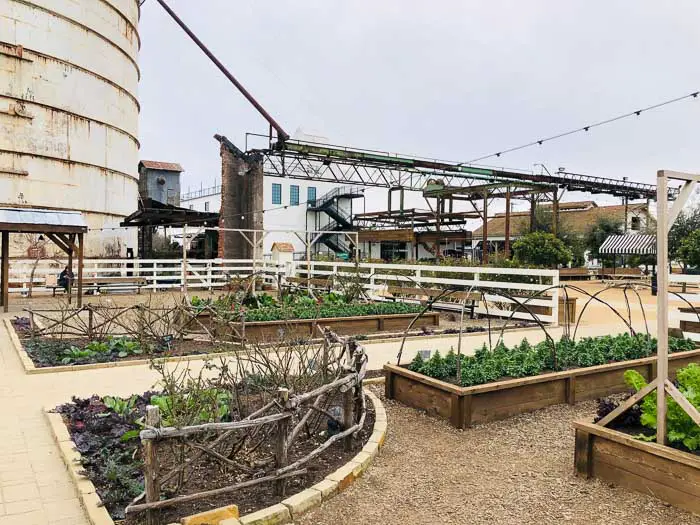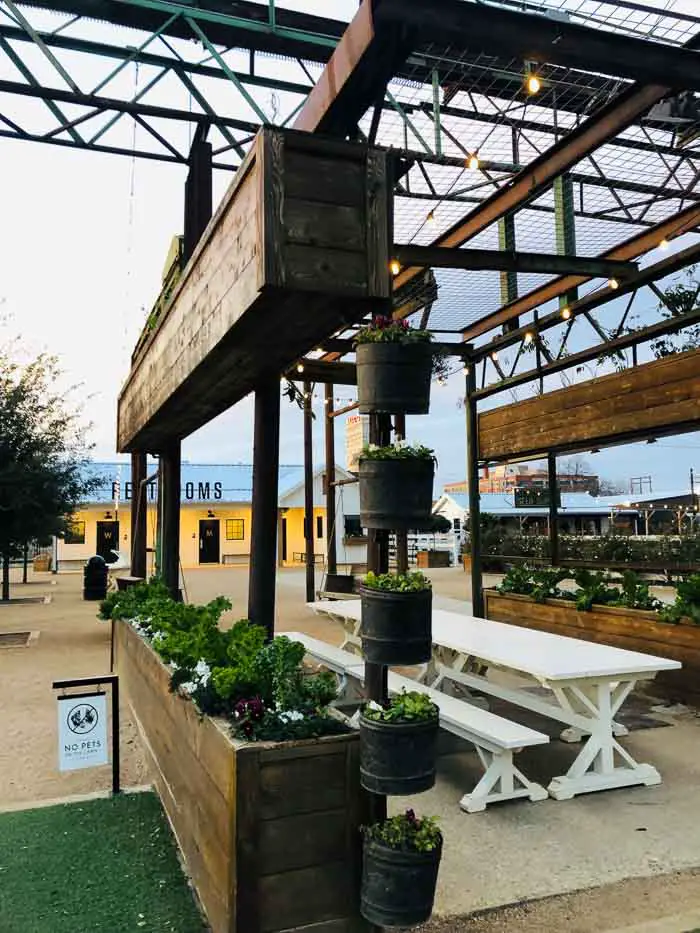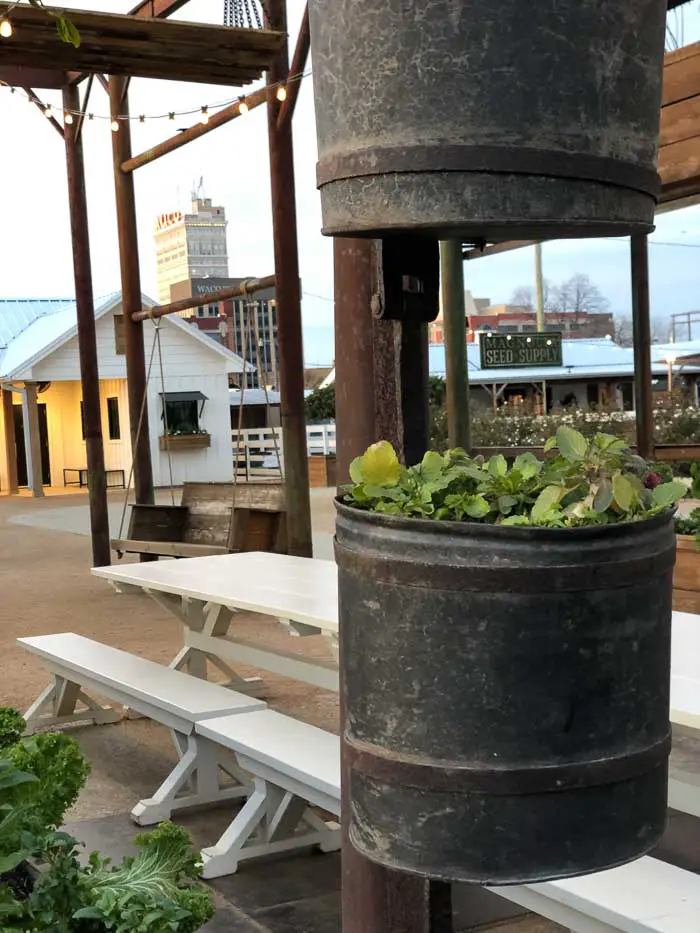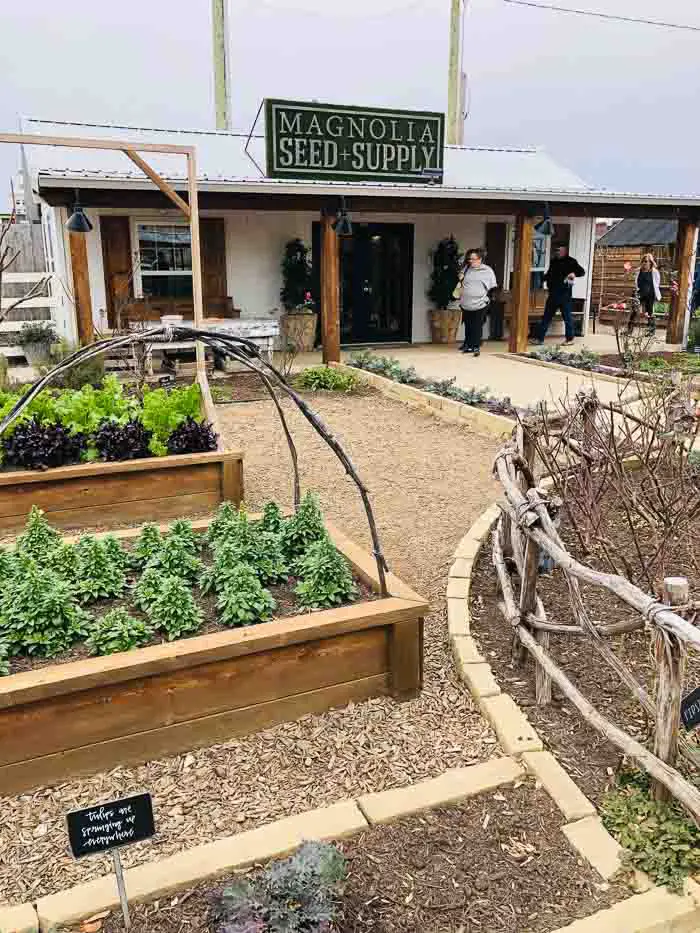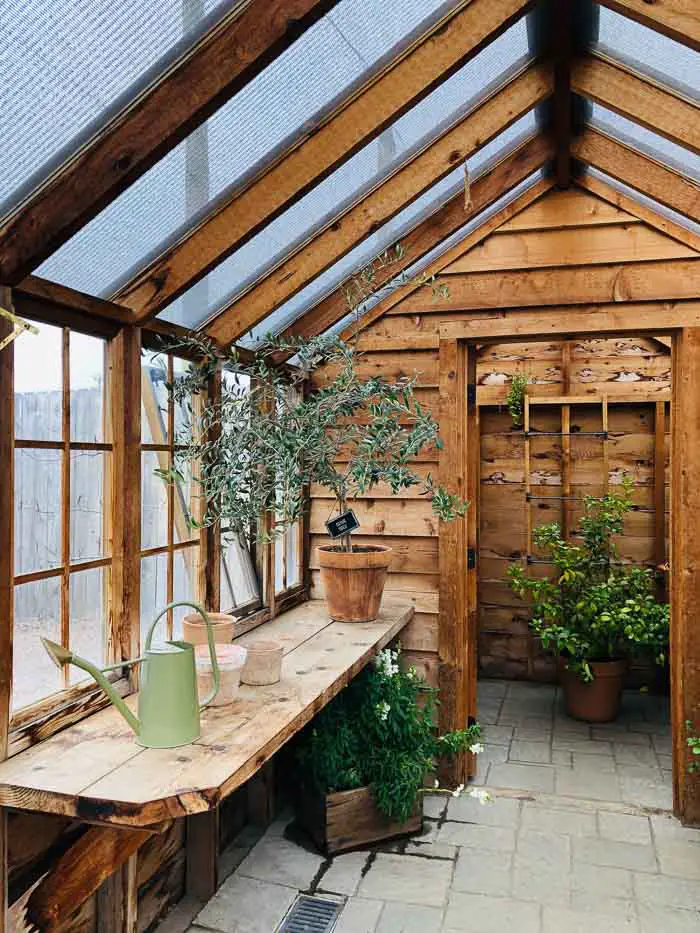 Treats at the Silos Baking Co.
Our last stop at the Silos District was at the Silos Baking Co. and that was the first time we encountered a line.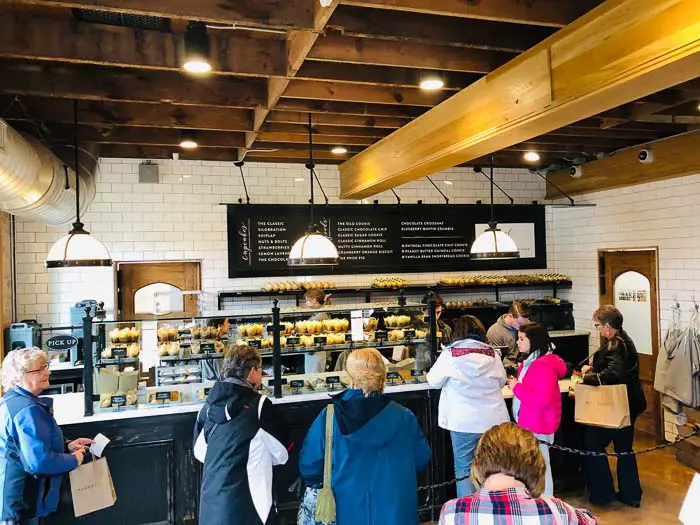 While in line they give you a menu card and you check what you want, when it's your turn you give the attendant your card and in a few minutes you are called to pay and get your order.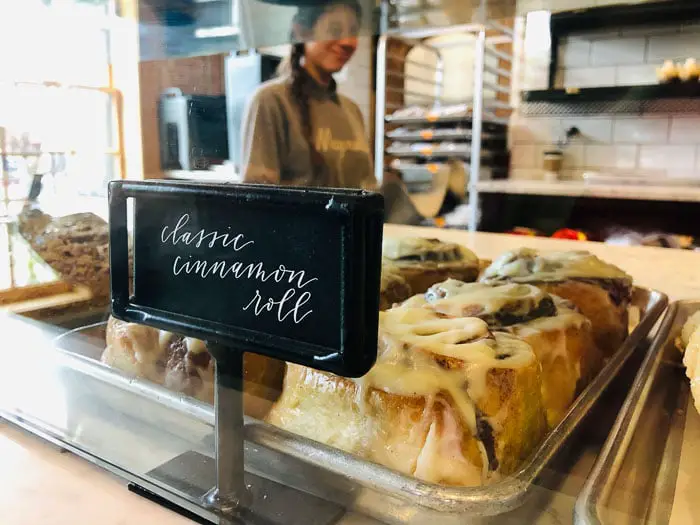 Harp Design Co.
After our Magnolia tour we decided to visit the Harp Desing Co.. If you are a fan of the Gaines you probably know this is Clint Harp's store. But I have to be honest, there's not much to see.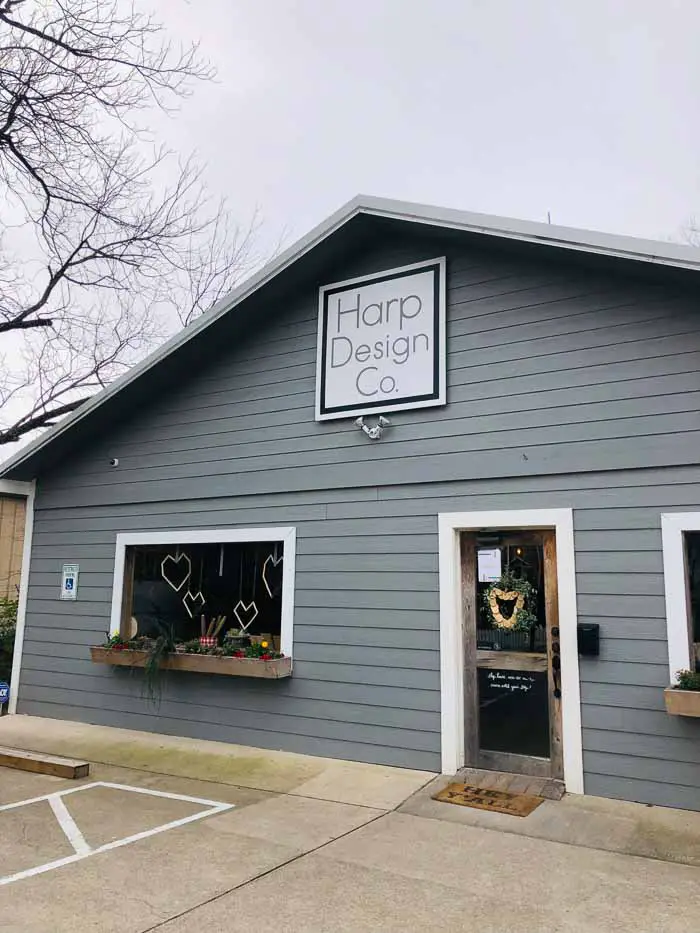 Fixer Upper House tour
Right next to Harp Design Co you will see a house from season 1. That used to be Clint's home and they still own the house but now it's available for rent on AirBnb.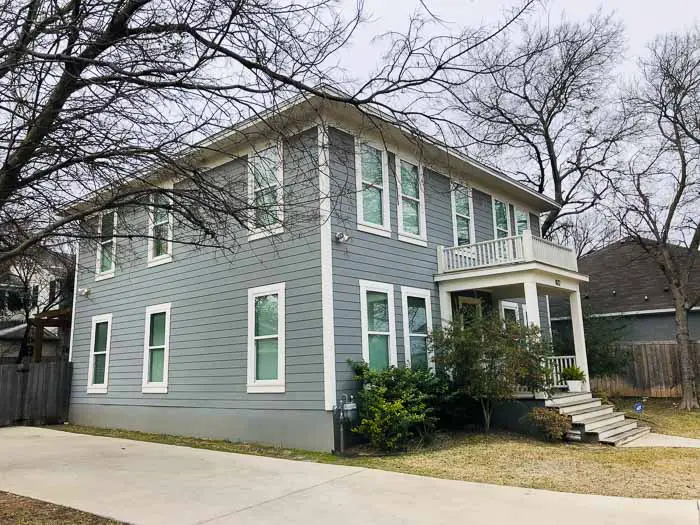 If you want to see more houses you could check this map with houses from the first 3 seasons. And many others are for rent through AirBnb! Search Waco and you will see many houses "featured in Fixer Upper" 🙂
Magnolia Market Outlet
 

- Little Shop on Bosque

Our last stop in Waco was at the Little Shop on Bosque. This is where their first store was located and now it's their outlet store.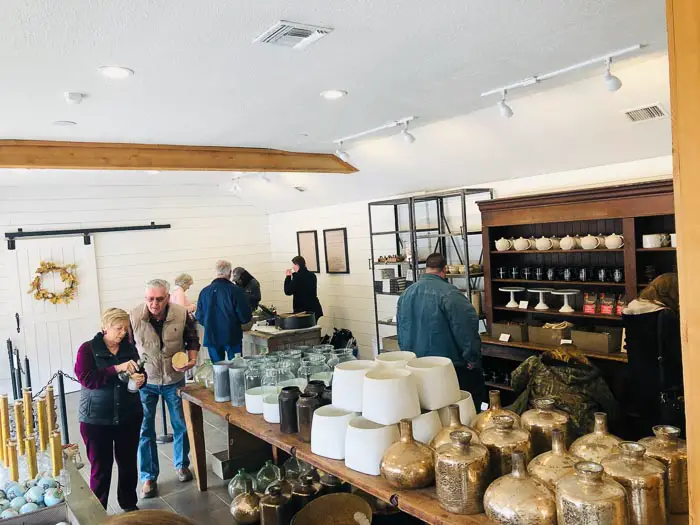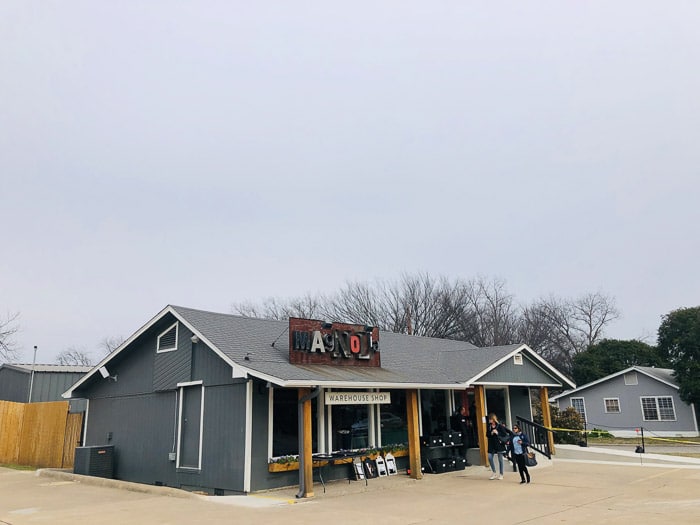 Some tips for when you are visiting Magnolia Market in Waco
When to visit Magnolia Silos and Magnolia Table?
We went on a weekday in the end of January and it was perfect! Zero crowds!
Where to stay in Waco to visit the Magnolia Silos?
We stayed at La Quinta very close to Magnolia District. It's a brand new hotel and we recommend staying there.
How many days to stay in Waco to visit the Magnolia Silos?
We spent approximately 24 in Waco and it was more than enough to see everything Magnolia related, but it was a very off season day, so maybe you might need a little more time during peak season.
Some things we learned about Chip and Joanna Gaines
At Magnolia Table we asked our waitress if Chip and Joanna went there, she said she never met them in person (she works the morning shift) but she said Chip goes there often in the afternoon (after the restaurant is closed).
At Magnolia Market we asked the same question to one of the managers and she said they used to go there more often in the beginning and now not so much, specially since the youngest child was born. She also said that sometimes Joanna picks a box full of books and sign them before they go to the shelves. She helped us look for one but we couldn't find a signed one. I also asked if they are what they look on tv and she said yes, they are very nice people and their children are very sweet. It was nice to know these things 🙂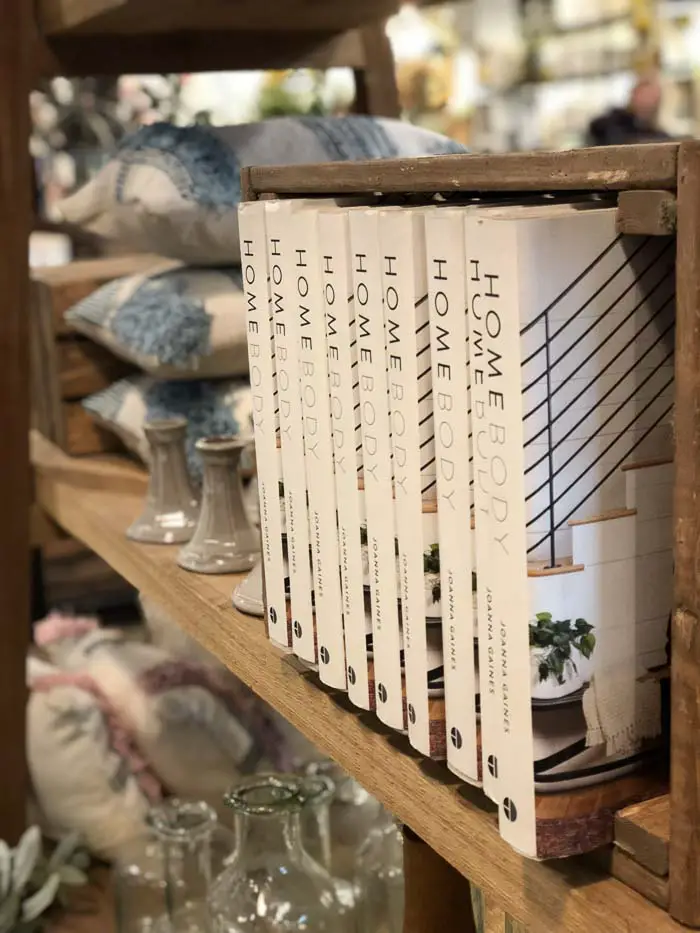 Have you been to Waco to visit The Silos? How was it?