It's Halloween Time! And to celebrate it the best way, how about checking some delicious and spooky Halloween Recipes?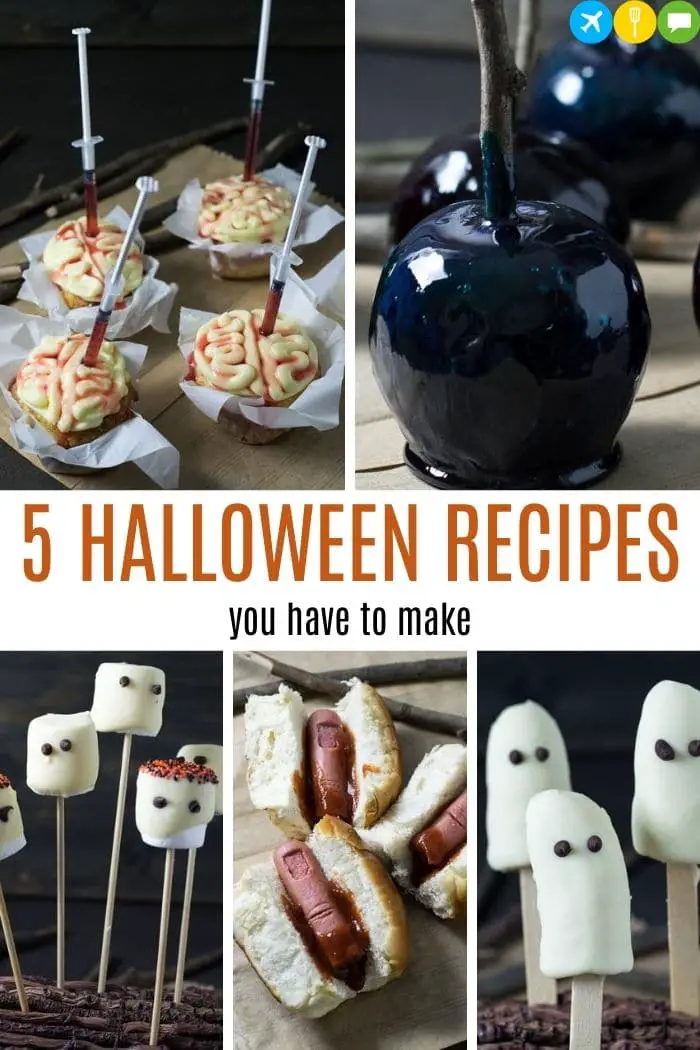 5 Halloween recipes you have to make!
These Banana Ghosts are a quick, easy and healthy Halloween recipe! Learn here how to make this Halloween recipe!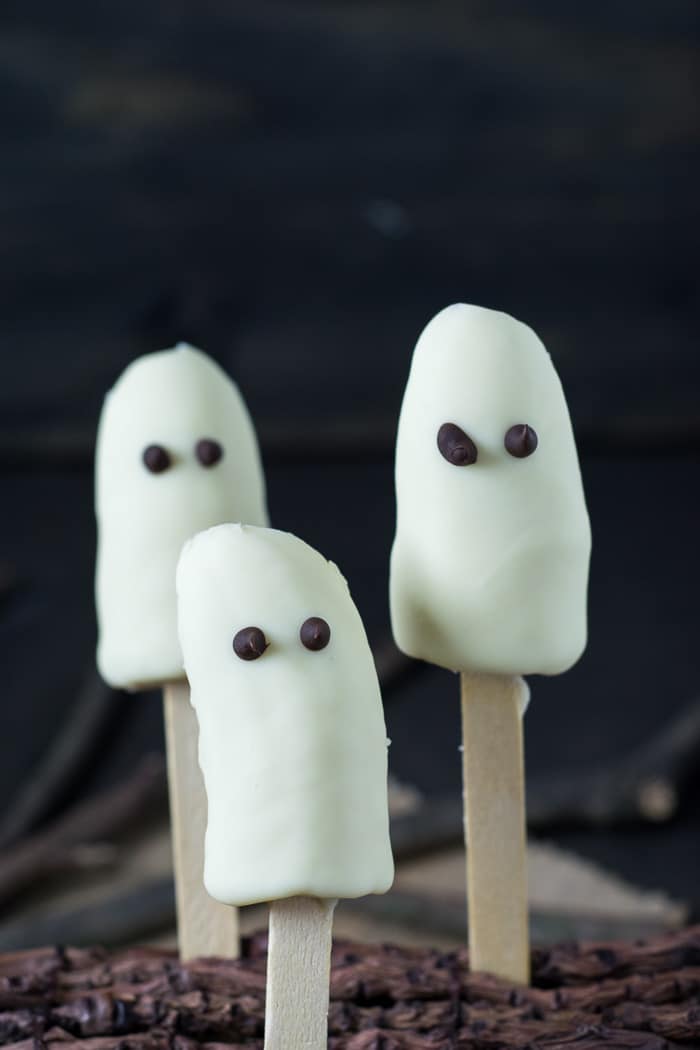 Poison Apples are a fun and spooky way to dress up apples for Halloween! Check the recipe for this Halloween treat here.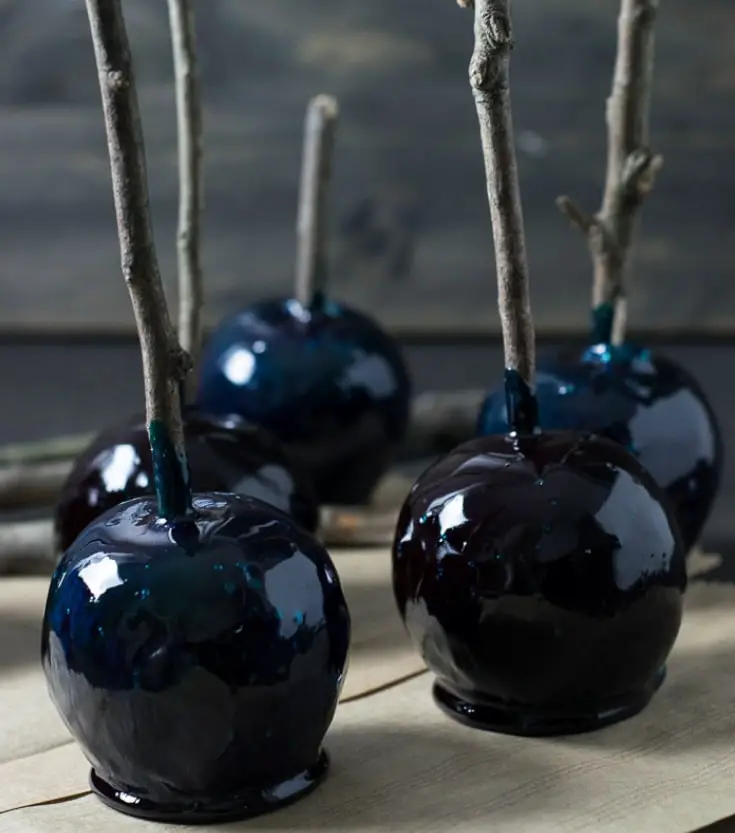 Trust me, you don't need decorating talent to make these beautiful (or should I say gross?) Brain Cupcakes! Click here for this Halloween cupcake recipe.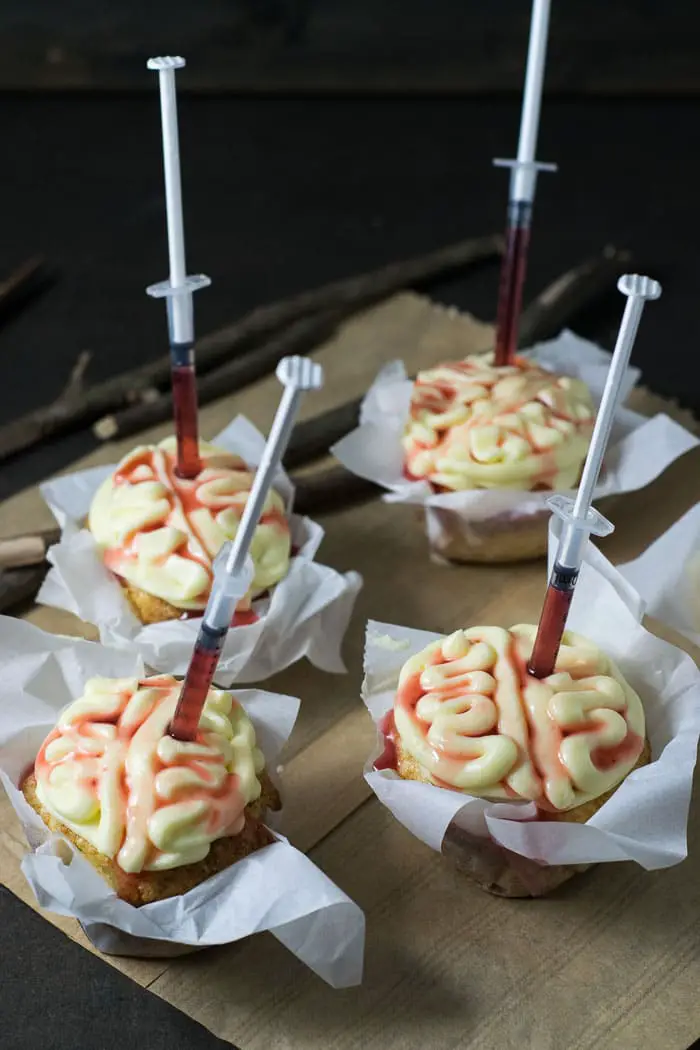 These Marshmallow Ghosts are similar to the Banana Ghosts. And they are a good alternative for those who don't like bananas and they are also a little easier to make!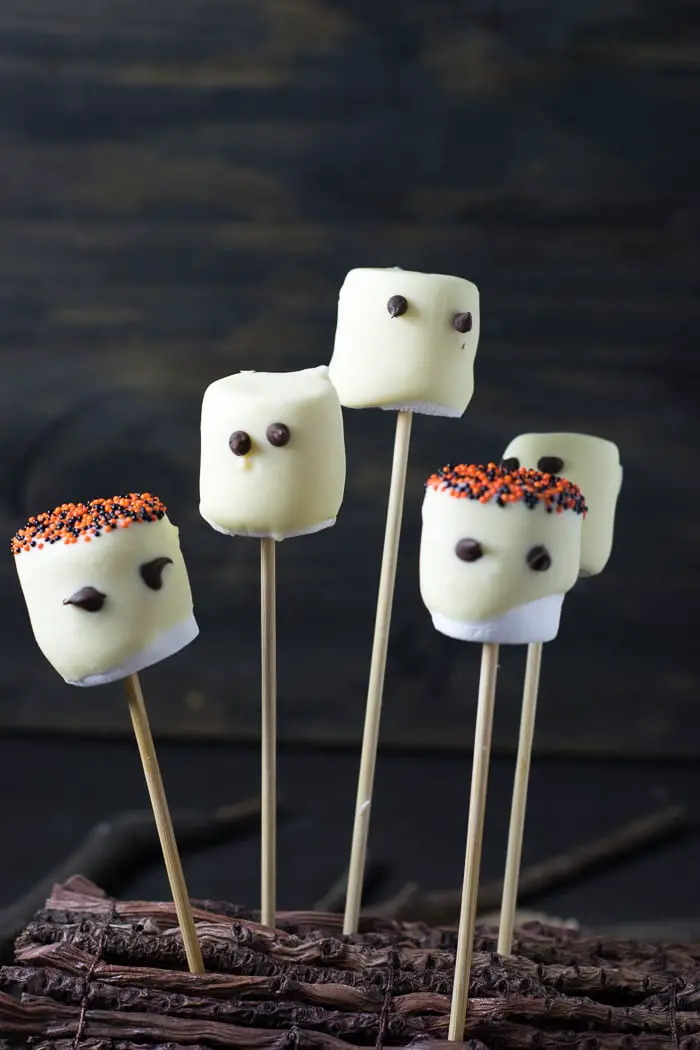 You only need hot dog buns, hot dogs and ketchup to make these Bloody Finger Hot Dogs!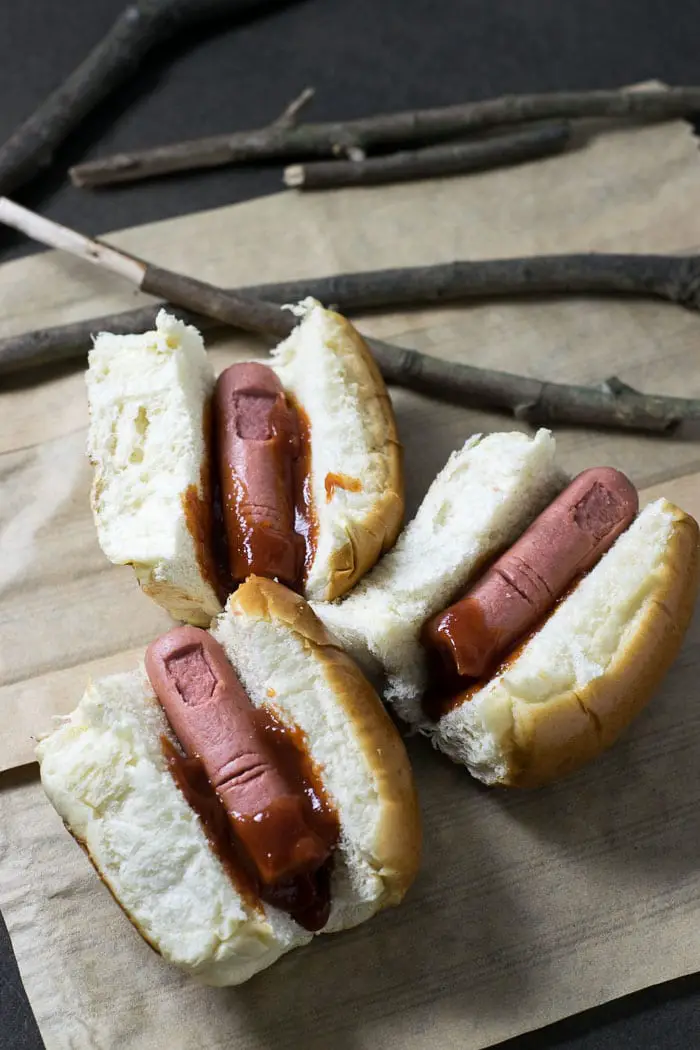 I hope you enjoyed this post! And don't forget to follow Travel Cook Tell on Pinterest!